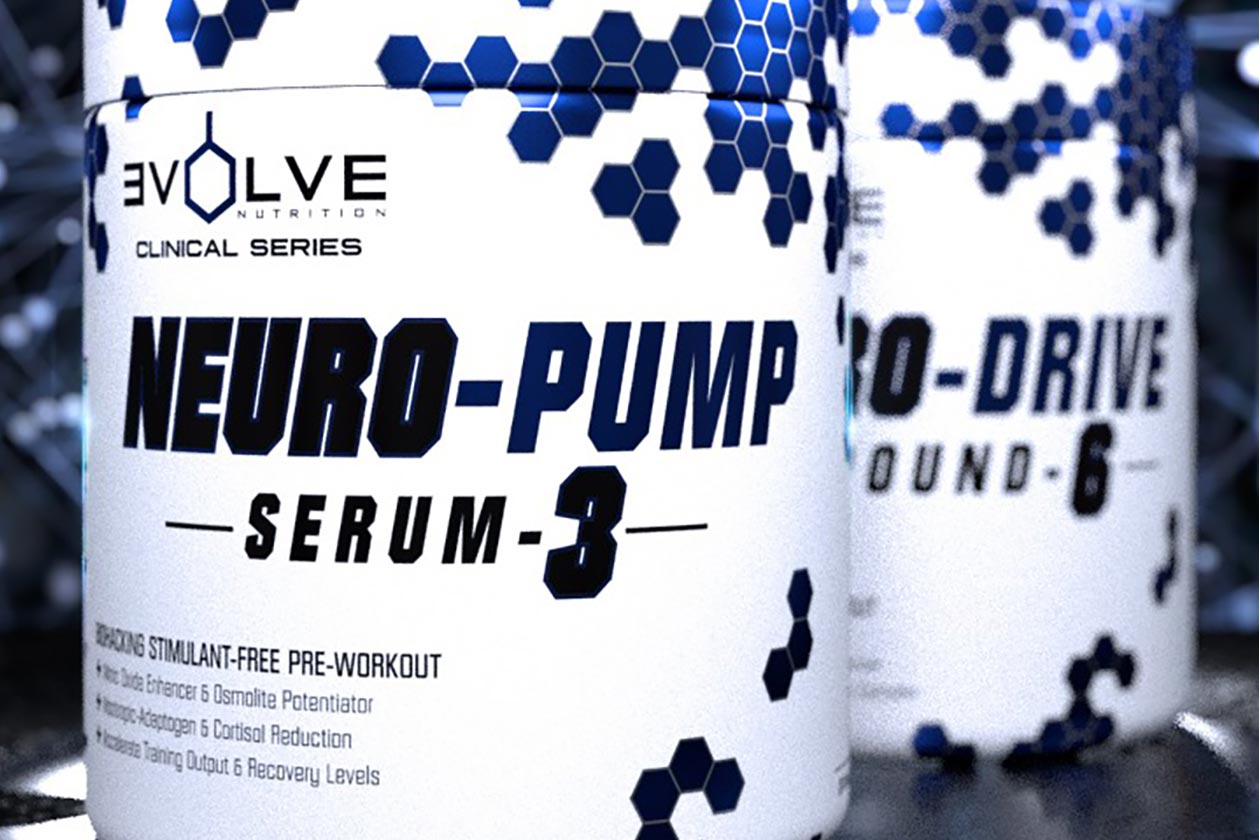 The South African brand Evolve Nutrition has finally unveiled its Clinical Series of supplement today, introducing the pre-workout products Neuro-Drive Compound-6 and Neuro-Pump Serum-3. Both supplements include ingredients for mental focus, hence the names, along with a bunch of other features to deliver multiple benefits while you workout.
We'll start with Evolve Nutrition's Neuro-Drive, which is a stimulant powered pre-workout with ingredients for focus, hydration, pumps, stress, and of course energy, seeing as stimulants are in the mix. Some of the highlights from its formula are a heavy 6g of citrulline malate, Dynamine, a total of 267mg of caffeine, and 2g of the PeakO2 performance blend.
As for Evolve Nutrition's other Clinical Series product Neuro-Pump, like most brand's secondary pre-workouts, it is a stimulant free formula centered more around enhancing muscle pumps. Neuro-Pump intends to provide support in slightly fewer areas compared to Neuro-Drive, but it is still no slouch when it comes to a heavy mix of ingredients.
Evolve Nutrition's Neuro-Pump has a blend of ingredients for better hydration, as well as features to improve mental focus and enhance muscle pumps. Some of the formula highlights from Neuro-Pump include 6g of citrulline malate, just like Neuro-Drive, a hefty 3g of glycerol, and 300mg each of KSM-66 branded ashwagandha and alpha-GPC.
Both of Evolve Nutrition's Clinical Series supplements are due to be out and available in its local South African market very soon. Both Neuro-Drive and Neuro-Pump will have a total of 20 servings per tub and come in two different flavors each with Drive in Fruit Cocktail and Berry Blaze, while Pump has American Tutti Frutti and Blood Orange.