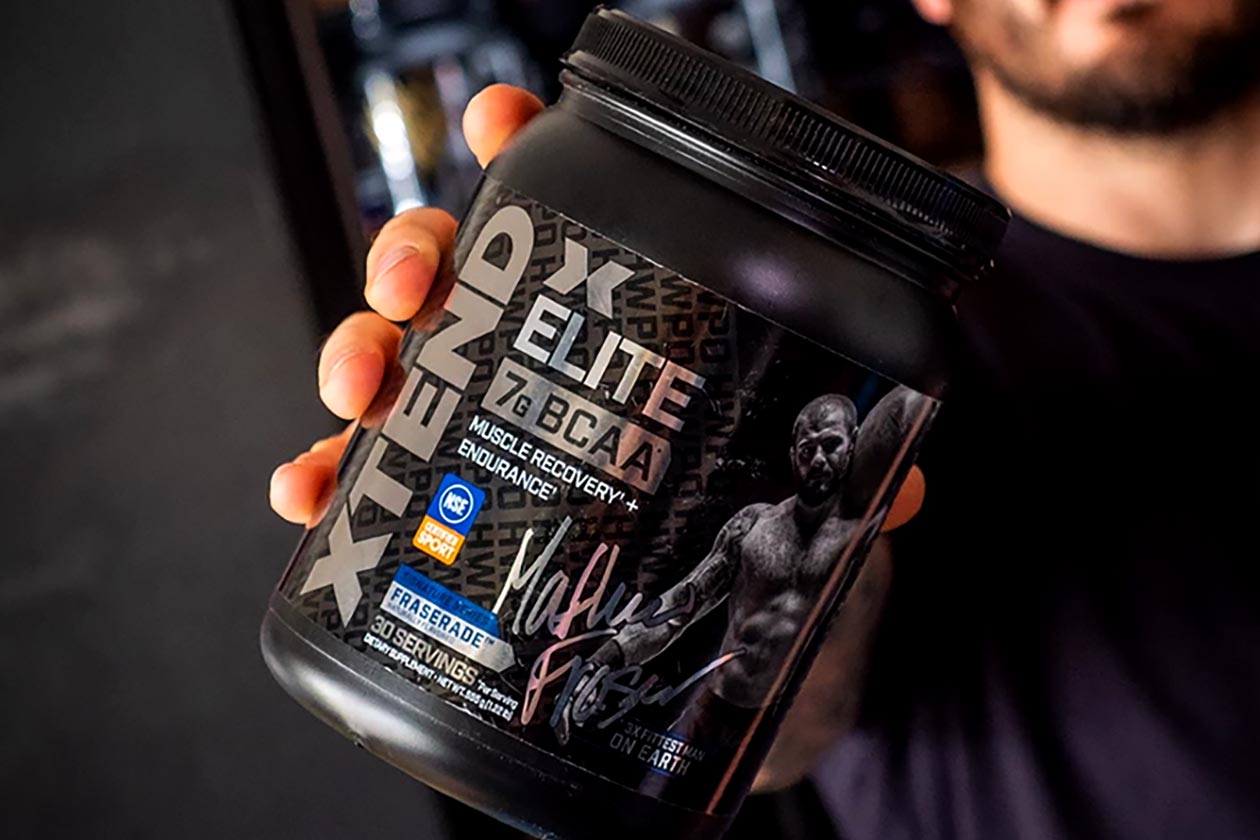 The Xtend brand has teamed up with one of its star athletes; the three-time Crossfit Games Champion, Mat Fraser. The two have come together to create a special edition version of the strength and performance-enhancing amino Xtend Elite. The product has also arrived just in time for Fraser to defend his title at this week's 2019 Crossfit Games.
The supplement itself features the same formula as the regular Xtend Elite including 7g of BCAAs, 2g of the performance enhancer PeakO2, plus a few other solid ingredients. What makes the Mat Fraser edition so special is it comes in a unique flavor and has an alternative label design featuring Fraser himself alongside his signature.
The name of Mat Fraser's limited edition Xtend Elite flavor is Fraserade, which comes in the product's larger 30 serving tub size. For those wondering what Fraserade actually tastes like, the Xtend brand has confirmed exactly what it is with a Blueberry Lemonade recipe.
As mentioned, the Fraserade Xtend Elite is only available for a limited time, and you can only purchase it through the brand's online store. The product is a bit more expensive than a regular tub of Xtend Elite at $54.99 instead of $39.99. The special edition supplement does, however, come with a couple of freebies to make up for the difference.
All purchases of the Xtend brand's Mat Fraser collaboration will get a free shaker featuring Fraser's mantra HWPO; Hard Work Pays Off. Also if you're one of the first 100 people to purchase the limited edition product, you'll get an autographed picture of the fittest man on Earth.