Jul 31st, 2019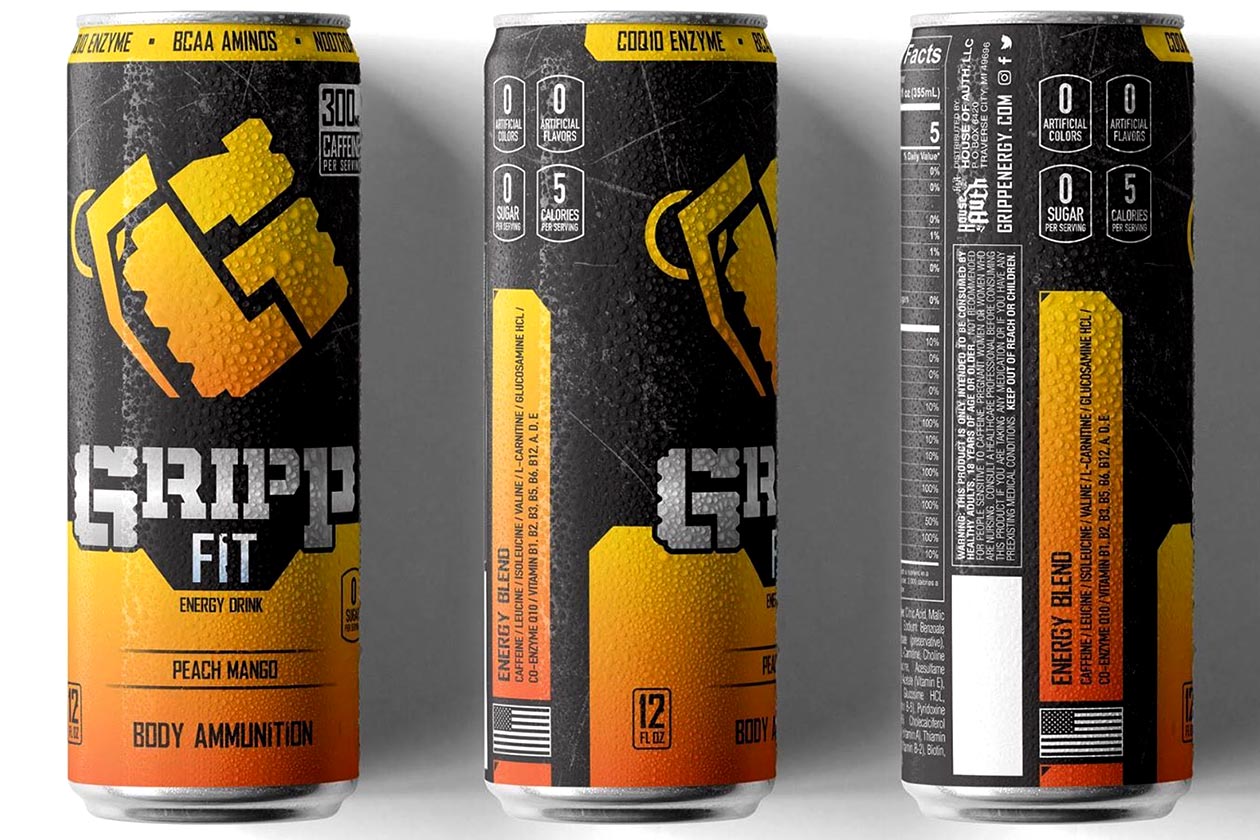 If you liked the look of the upcoming Gripp Fit energy drink which we posted about a week ago, we can now confirm exactly what's in it. Previously we only knew the product contained BCAAs and like a number of other drinks on the market right now, a strong 300mg of caffeine for energy.
It turns out there are a few other beneficial ingredients in the Gripp Fit energy drink, although most of them we don't know the doses of. Alongside the product's hefty amount of caffeine is carnitine, glucosamine, and a light 50mg of the focus ingredient choline. You then have coQ10, an array of B vitamins, and the three BCAAs, leucine, valine, and isoleucine.
As mentioned, the product isn't overly transparent as we only know the doses of two of its ingredients with the caffeine and choline. Competitors like the delicious 'Merica Energy are a great example of full transparency, as that one lists the exact amount of each main ingredient on the outside of its can.
There is still no launch date for the Gripp Fit energy drink, although the brand has shown it coming off the production line, so it must be close. It is due to hit stores and stockists with five flavors to choose from in Forbidden Blue, Peach Mango, Green Apple, Cherry Berry, and Polar Berry.