Jul 26th, 2019
Protein Candies is the newest high protein snack from MusclePharm, and it is truly something worth trying. While the product may not have a nutrition profile anything like a typical protein bar with a lot less protein and more calories; the taste, texture, and overall experience of the snack makes up for the sacrifice.
MusclePharm's Protein Candies is an M&M's like product with rainbow coated chocolates. On the macro side of things, a full 57g bag provides 10g of protein, 32g of carb, 29g of sugar, 8g of fat, and 280 calories. When you work it out, 57g of milk chocolate M&M's actually gives you about the same calories although it comes with slightly more sugar and fat, and a lot less protein.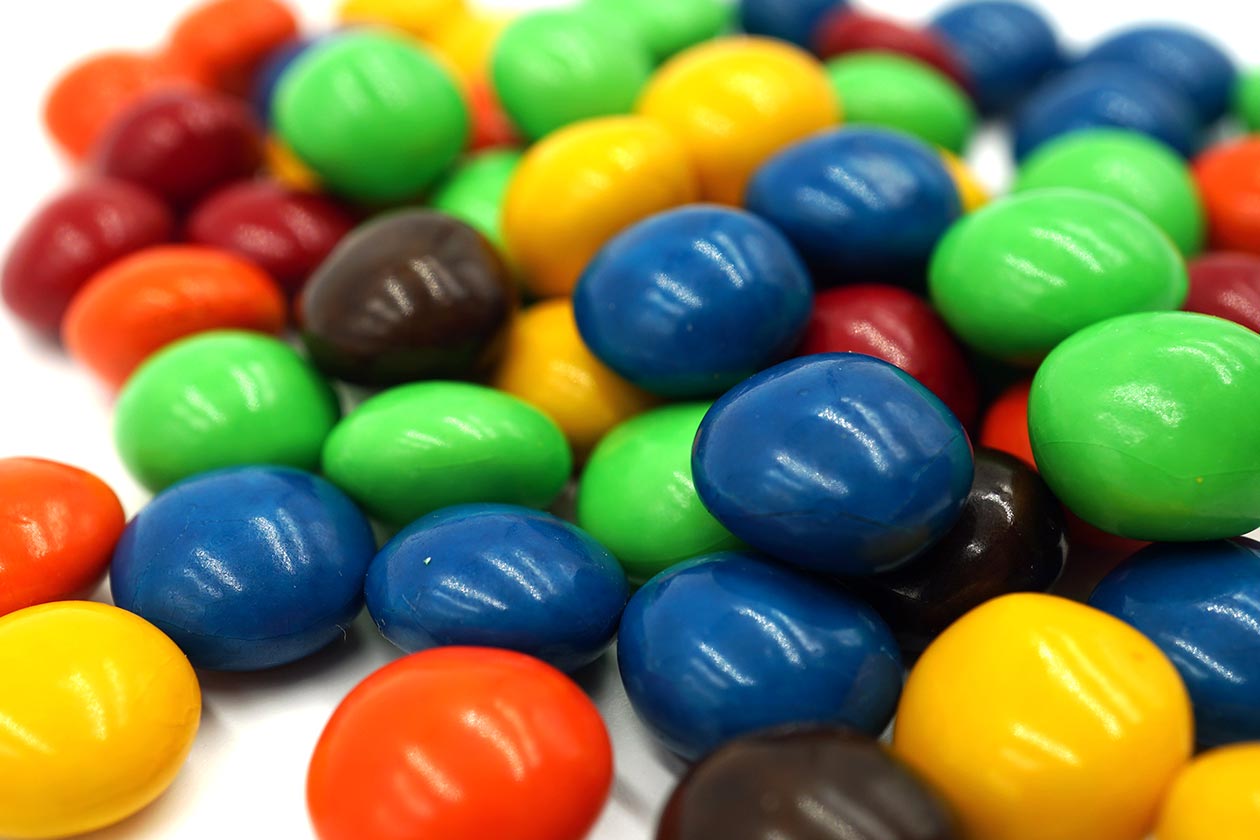 Review
We have tried rainbow coated protein candies or M&M's like protein snacks before, although MusclePharm's effort certainly takes the cake. We had a feeling it was going to be good; however, we did not expect it to taste as close to actual M&M's as it does.
The MusclePharm Protein Candies do an incredible job at feeling and tasting exactly like the real thing. Your teeth easily bite through the product's crunchy rainbow coating, then on the inside, it is a smooth chocolate you can effortlessly eat through. While the texture and consistency are on point, Protein Candies matches that with an equally impressive candy flavor.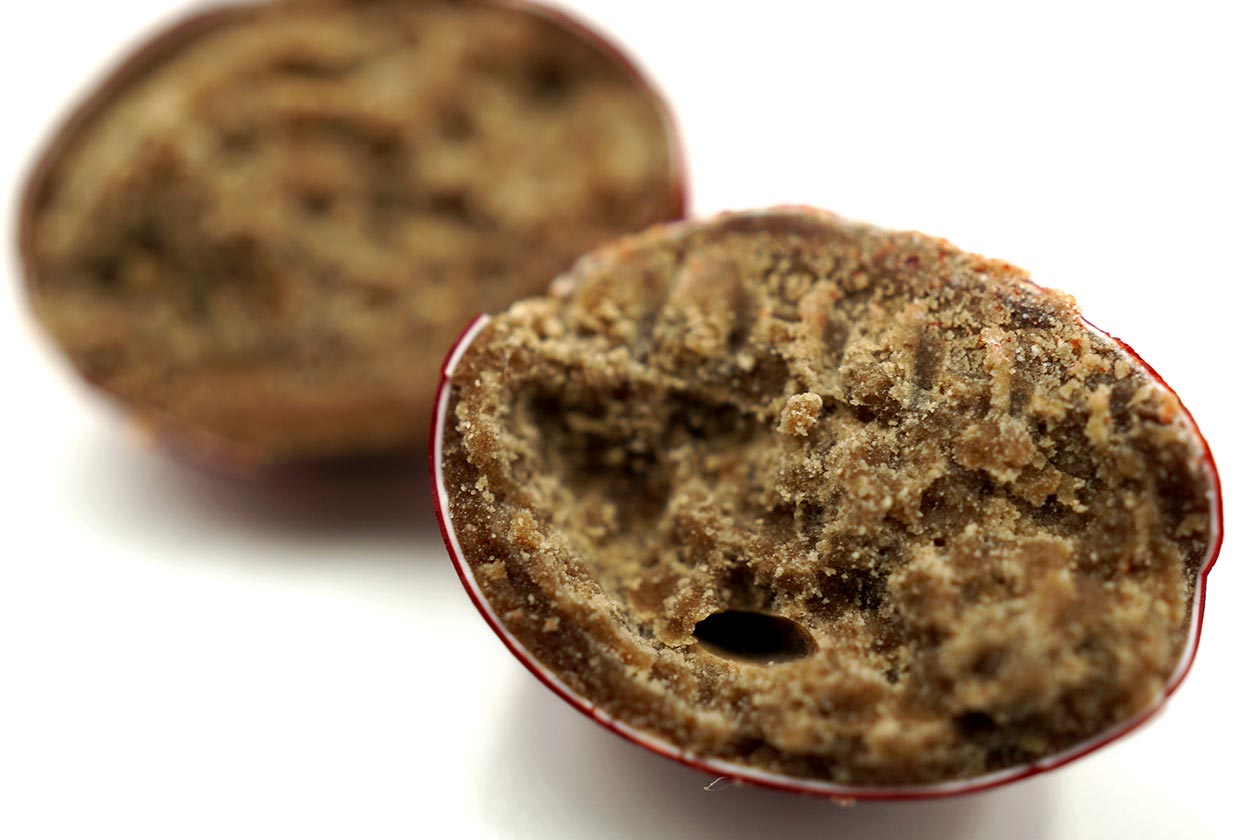 From the outside rainbow layers, you get a crunchy sweetness, although it is the great-tasting milk chocolate in the center that delivers the bigger hit of flavor. The result is a very impressive candy-like experience that makes you feel like you're eating real M&M's. That milk chocolate taste even hangs on your tongue and makes you hunger for one handful after another until the bag is empty.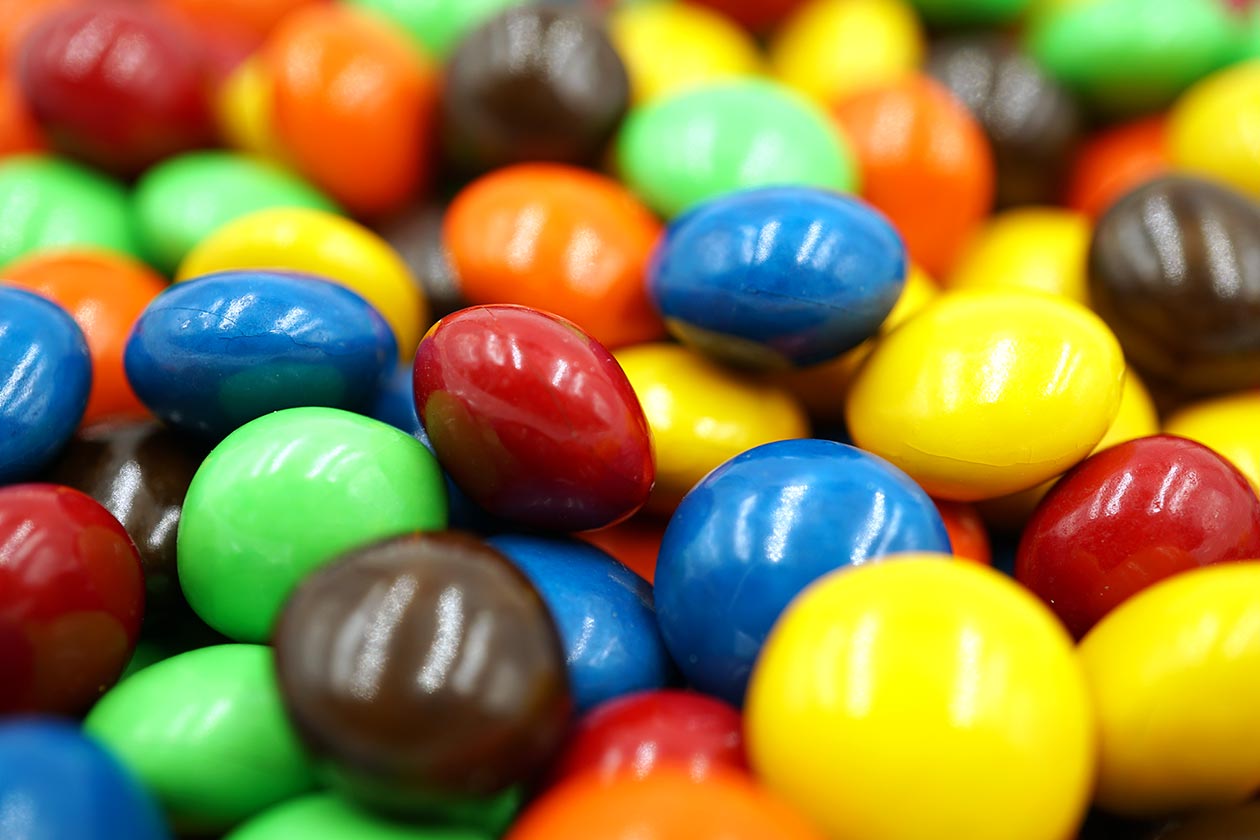 Summary
MusclePharm's Protein Candies is exactly what it's titled; a protein snack that tastes like real candy, or candy-infused with a bit of extra protein. Either way you look at it, the brand did an incredible job on this one. MusclePharm created a convincing, low sugar and low-fat alternative to regular rainbow coated chocolates like M&M's.
Do keep in mind this is a moderately high protein snack that also comes with a somewhat high amount of calories. It is nowhere near as lean regarding protein to calories compared to a typical protein bar, so definitely consider that before buying. If the product does fit your diet or you're looking for a treat that packs a bit of extra protein, be sure to give the MusclePharm Protein Candies a try.