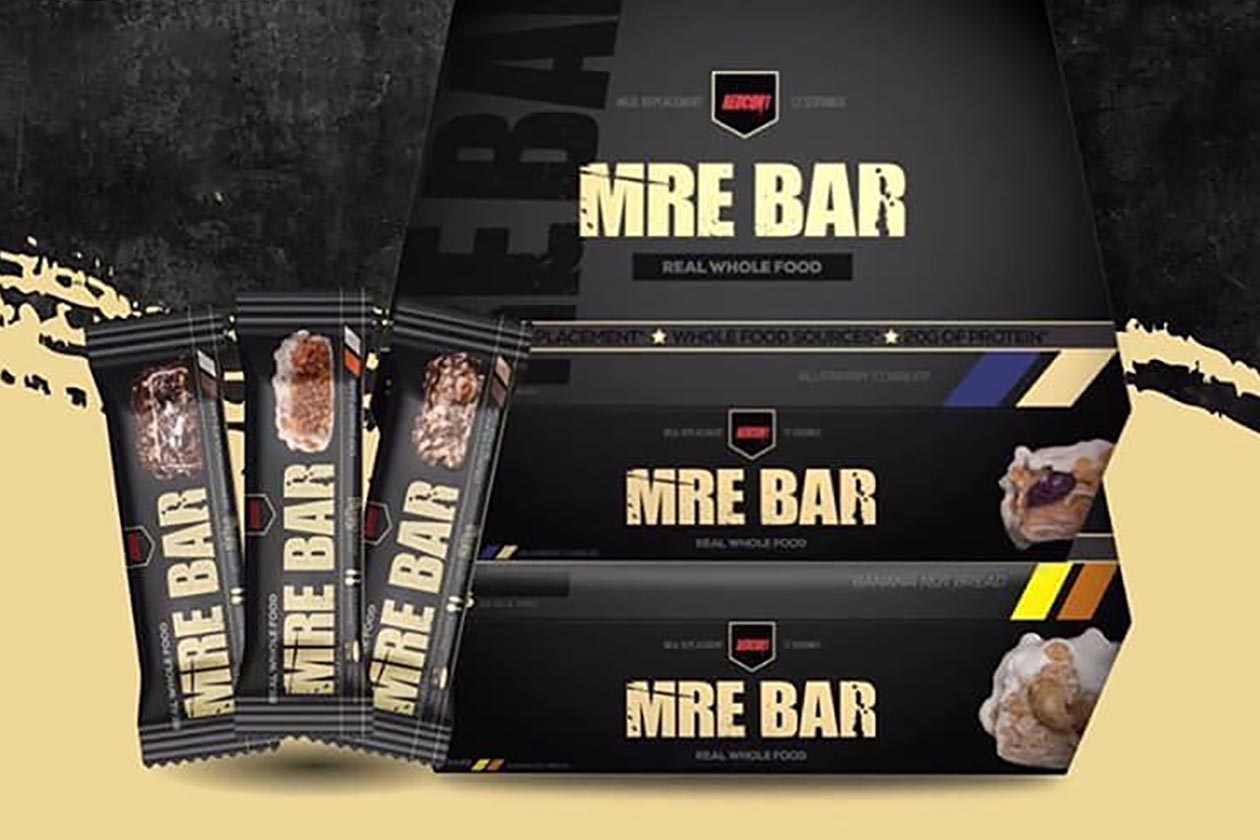 When Redcon1 released its MRE Bar, it brought with it a genuinely game-changing consistency, being one of the first protein bars that you didn't have to chew too much to get down. The product has gone on to have a whole bunch of flavors added to its menu that have only strengthened its rank and reputation.
This week, Redcon1 has announced that another flavor is on the way for the delicious MRE Bar and it sounds absolutely amazing. Coming soon to the on-the-go product is a classic Peanut Butter and Jelly flavor that'll feature the usual 20g of protein per bar with 29g of carbohydrates, 9g of fat, and 260 calories.
While the Peanut Butter and Jelly MRE Bar is great news, Redcon1 actually has two new protein bar flavors coming down the pipeline with the other one being for its cereal piece bar. The new option for that product is Reese's Puff, which will also have 20g of protein per bar with 20g of carbs, 4g of fat, and 190 calories.
No launch date or timeframe has been confirmed for the Peanut Butter and Jelly MRE Bar or Reese's Puff Cereal Bar, although Redcon1 doesn't usually take too much time to go from reveal to release.