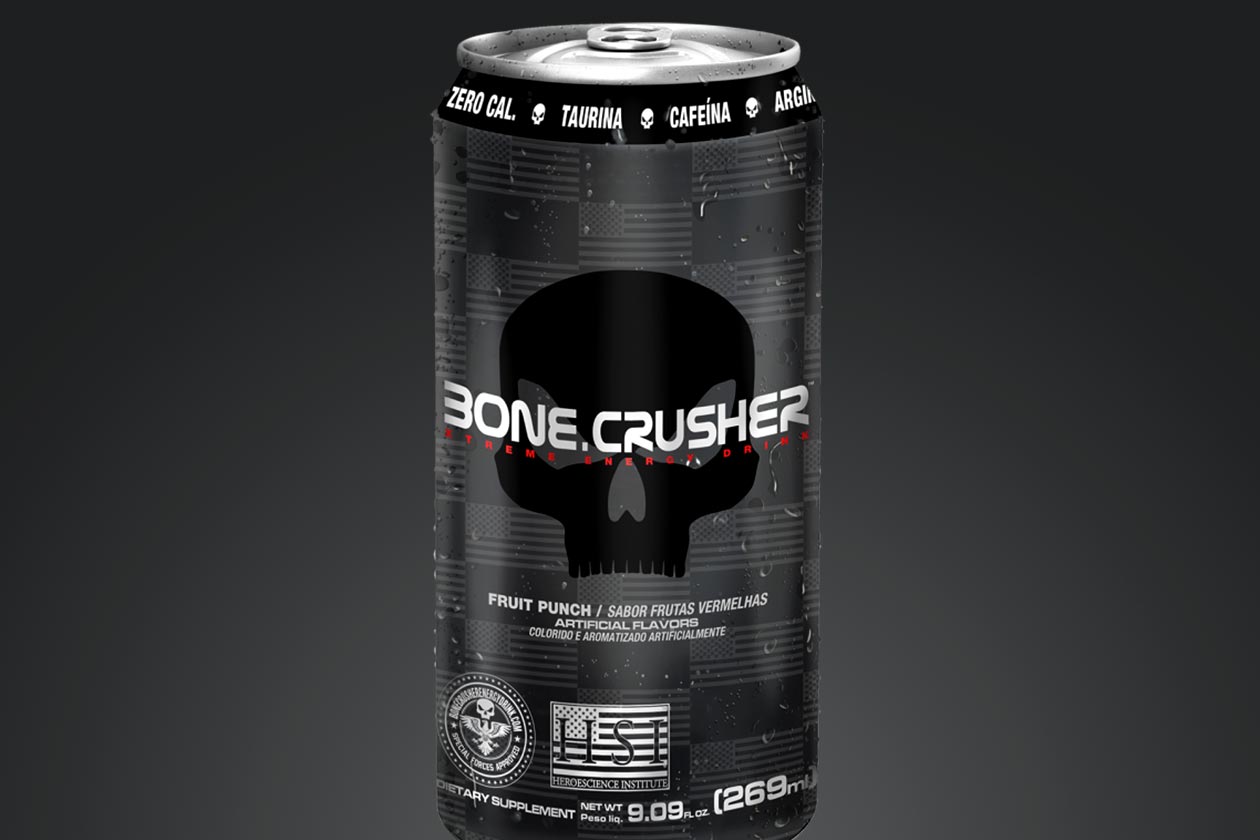 The Brazilian company Black Skull has introduced a new way to enjoy its very simple and straightforward pre-workout Bone Crusher. The original powder version of the supplement comes with four main ingredients in a light 1.6g of creatine monohydrate, 400mg of taurine, half a gram of arginine, and 140mg of caffeine.
Black Skull's signature pre-workout Bone Crusher is now available in an on-the-go, carbonated drink featuring all of the same active ingredients, but at slightly lower doses. The Bone Crusher beverage features a gram of creatine, 269mg of taurine, 200mg of arginine, and just a little less caffeine at 104mg per 269ml can.
Fans of Black Skull can purchase its all-new drinkable spin-off of Bone Crusher through its official Brazilian online store at blackskullstore.com.br. The convenient pre-workout product comes in just the one zero-sugar and zero-calorie Fruit Punch flavor, and will cost you $71.11 (17.94 USD) for a case of six cans.