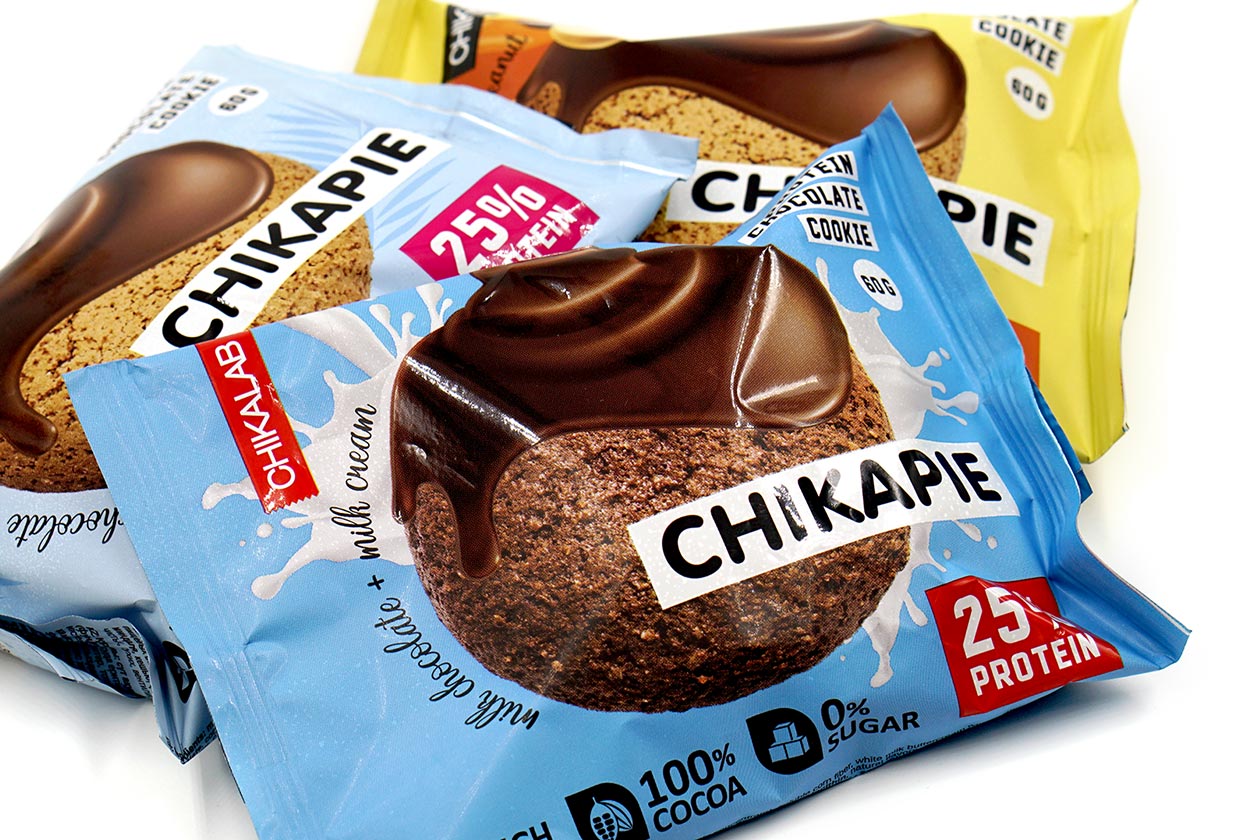 The Chikapie is an interesting protein snack from the Russian company Bombbar and its spin-off functional food brand Chikalab. The product is made up of a crumbly cookie body packed with a flavor-filled buttercream center, then on the outside is a reasonably thick and solid layer of chocolate.
While the Chikapie's build and body do sound great, the high protein snack also comes with a solid nutrition profile. Each chocolate coated pie provides a strong 15g of protein with 13g of fat, between 3.5 to 4.2g of carbohydrates, absolutely no sugar, and a reasonable range of 216 to 219 calories.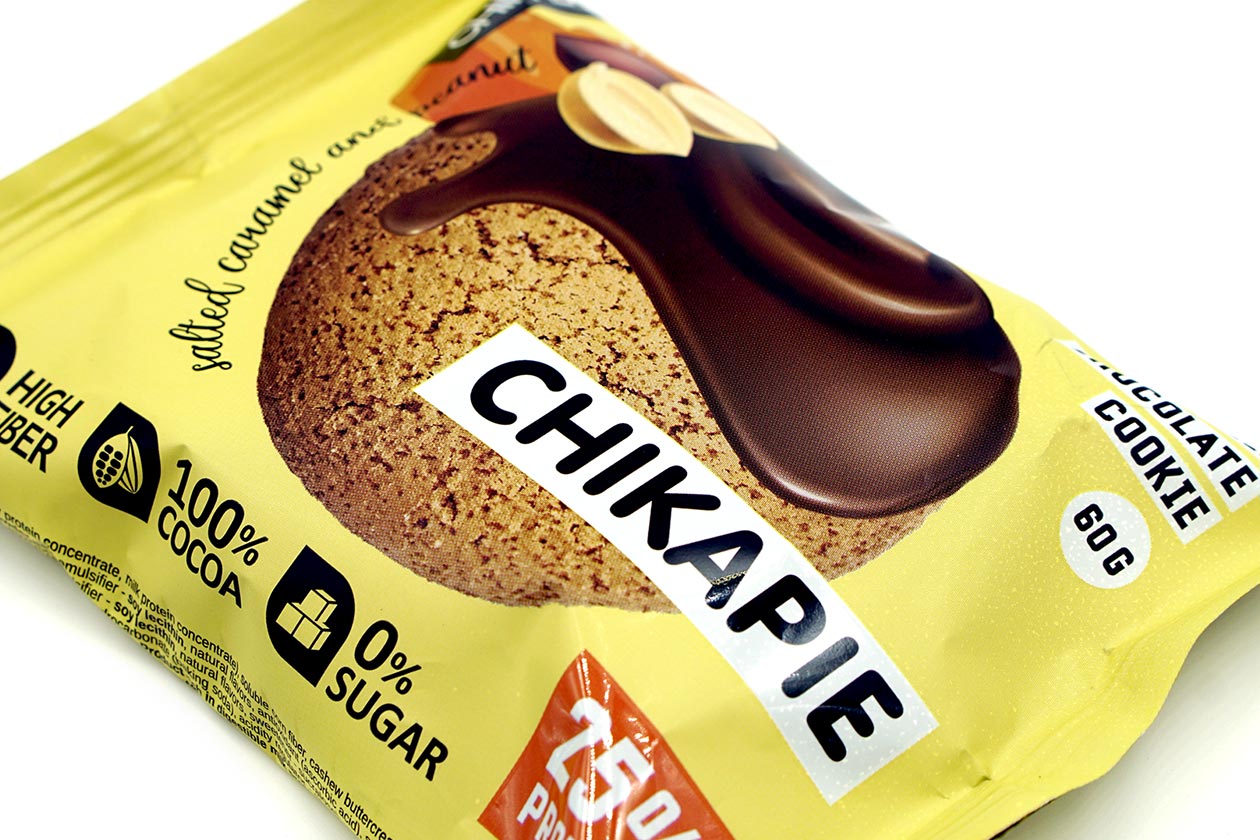 Review
One of the standout features of the Chikapie is that its main cookie body is unlike any other protein cookie we've had. The Bombbar product has an impressively realistic crumbly cookie build. Your teeth sink right through it, and there is no clumpy or doughy texture as you chew like with a lot of other protein cookies.
The only slight downside to the Chikapie's main cookie body is there isn't too much taste to it. The Salted Caramel and Peanut flavor is the one that offers the most in that regard, although it is still quite subtle. The chocolate coat is also a little light on flavor; however, all is forgiven when you get to the center of the Chikapie.
Underneath the protein snack's solid chocolate outer and crumbly cookie body is a smooth buttercream center packed full of flavor. It is in there where the Chikapie delivers on its various title tastes and really comes through to make the whole experience a lot more enjoyable.
In the White Chocolate and Coconut Cream Chikapie, you get a thick fudge brownie taste with a hint of coconut. Then with the Milk Chocolate and Milk Cream, you get a light chocolate flavor with a milky and creamy center.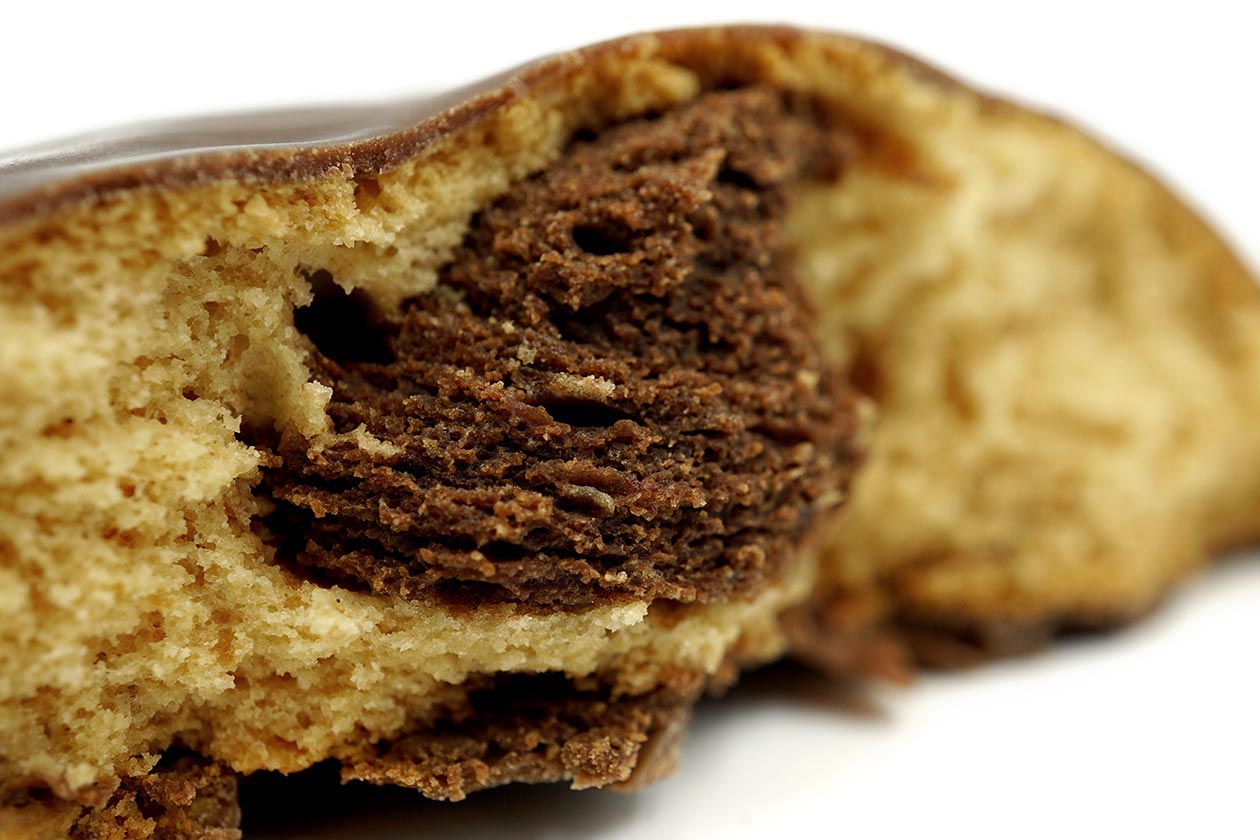 The third and final Chikapie is our favorite of the lot with Salted Caramel and Peanut. It delivers a subtle but noticeable peanut taste throughout the cookie, and a rich, salty caramel center. As soon as you get to that center, the salty caramel becomes the dominate flavor and turns the pie into a realistic peanut and sweet caramel cookie.
Summary
Considering it is the first product we've tried from Bombbar and Chikalab, we are extremely impressed with the Chikapie, especially since it has no sugar. The consistency of the product is very unique, and while its buttercream center is where the majority of the flavor is, ultimately it is an enjoyable high protein snack.