First look at Arms Race Nutrition's upcoming blend protein Foundation
Aug 6th, 2019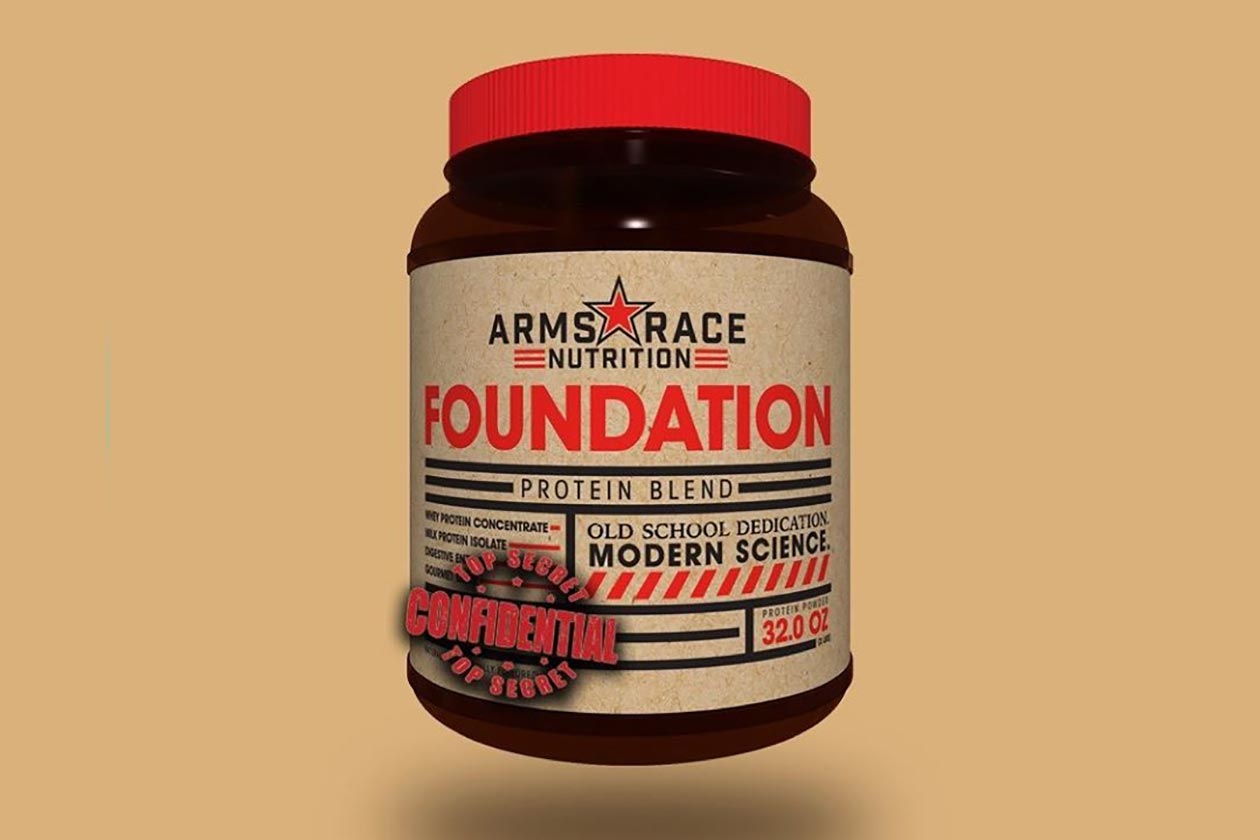 The brand Arms Race Nutrition from fitness influencer Julian Smith and Doug Miller, only just hit the market launching back at the end of June. While it is still a new brand, not long after its debut, Arms Race confirmed three types of supplements it was working, one of which it has unveiled today.
The product Arms Race Nutrition has given us a much better look at is its upcoming 2lb protein powder officially titled Foundation. The supplement will feature a blend style protein formula combining milk protein isolate and high-quality, undenatured whey concentrate.
Arms Race Nutrition Foundation is also going to come with the branded DigeSEB enzyme blend to help with digestion of the product. More information on the supplement is due to be revealed in the coming days including macros, pricing, and of course flavors, which we suspect to be quite creative.