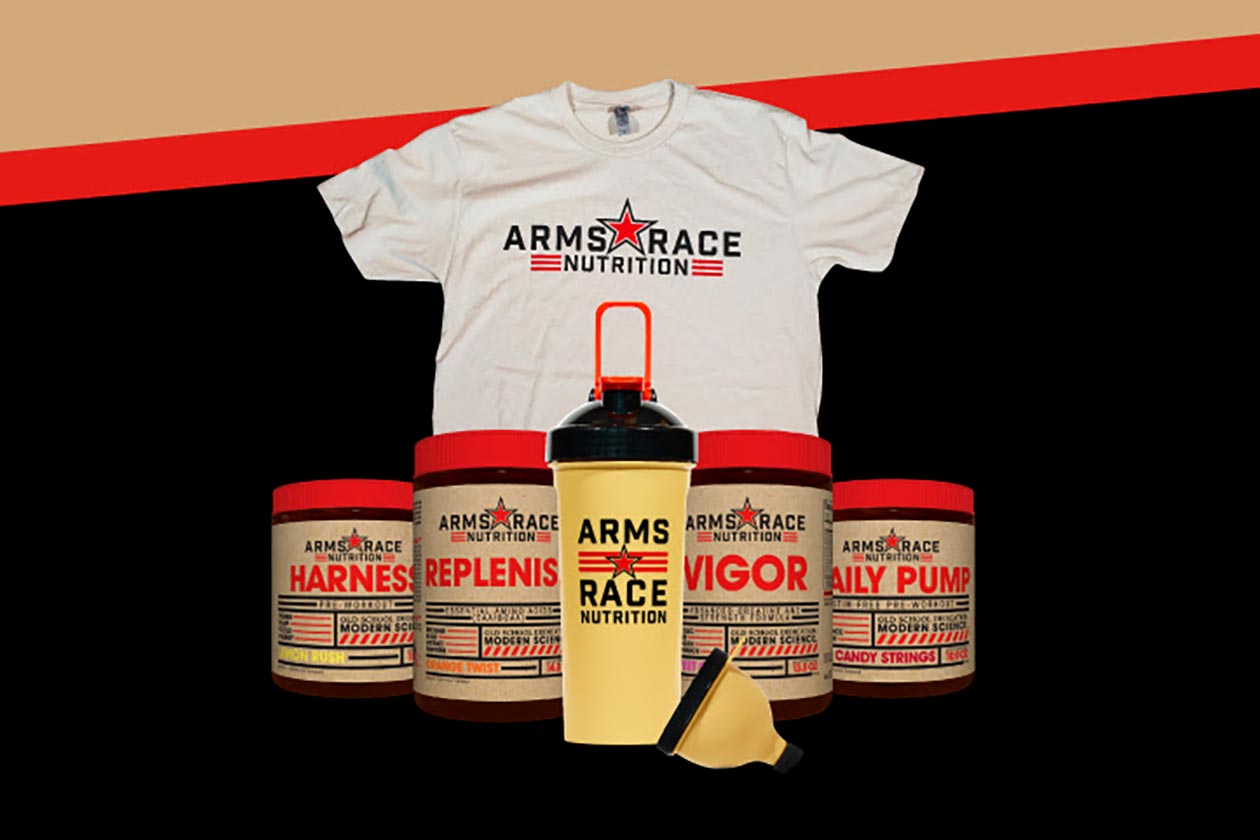 Tonight at exactly 8 PM Eastern Time, the long-awaited and highly anticipated new company Arms Race Nutrition, is finally going to be available to order from its website. The brand is from the popular fitness influencer Julian Smith and Doug Miller, who is the man behind Core Nutritionals and 'Merica Labz.
Arms Race Nutrition has been heavily hyped and lengthily teased over the past couple of months, as it has slowly revealed everything you need to know about each of its four supplements. Making up the brand's lineup is the pre-workout Harness, the stackable pump pre-workout Daily Pump, the amino Replenish, and the advanced creatine formula Vigor.
Later tonight all of the Arms Race Nutrition products will be available for purchase from armsracenutrition.com and with a handful of deals. The brand is going to have the stack of its two pre-workouts Harness and Daily Pump for $79.99 plus a free shaker, and a complete stack with all four of its supplements for $149.99 with a free shaker, funnel, and tee.
There are two other awesome offers worth mentioning such as if your order manages to total over $400, Arms Race Nutrition will throw in a free Arm Blaster. Also, if you're a subscriber to the brand's email list, it'll add a custom pop socket to your order as well as a free Julian Smith silhouette tee if your order goes over $100.