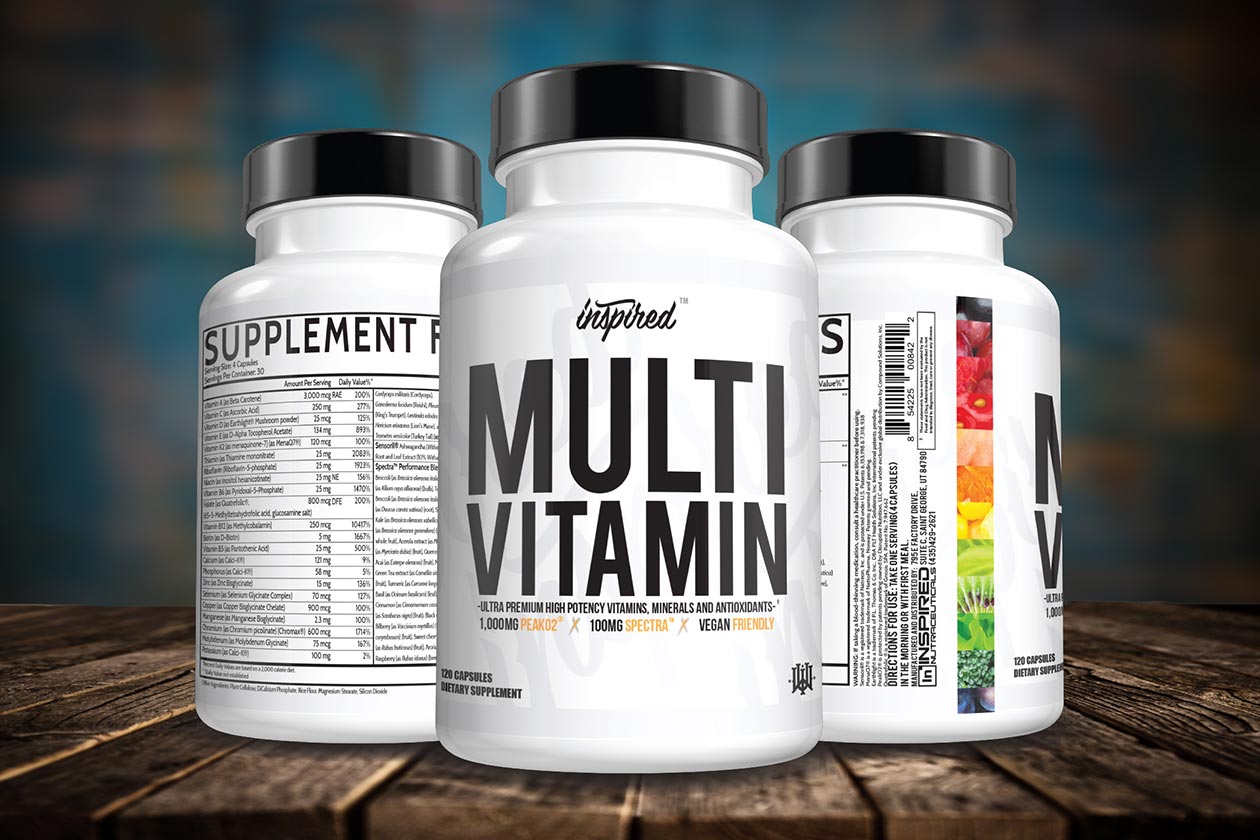 Inspired has been jumping into a variety of new categories over the past few months with creative and innovative supplements. This week the brand has introduced its latest product which is for another category it wasn't competing in before, with the vitamin and mineral formula, Inspired Multi-Vitamin.
The brand promises its all-new Multi-Vitamin is unlike any other supplement in the typically straightforward multi-vitamin category. Inspired has brought together a lengthy list of premium and high potency vitamins, minerals, and antioxidants for a formula that is said to be so good, it's life-changing.
You can see the full and comprehensive combination of ingredients in Inspired Multi-Vitamin, in its open and fully transparent label directly below. It includes high-quality features like Earthlight branded mushroom powder for vitamin D, MenaQ7 vitamin K2, and the premium Quatrefolic folic acid.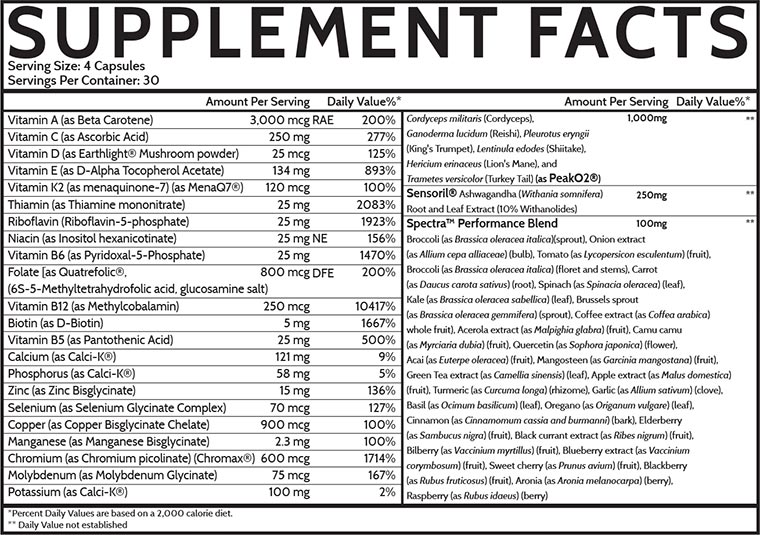 Inspired has also thrown in a handful of features you won't find in most other vitamin and mineral products. The brand's new Multi-Vitamin comes with the performance-enhancing PeakO2 blend at a solid gram per serving, plus 250mg of quality Senosril ashwagandha, and 100mg of the Spectra fruits and greens blend.
You can now pre-order the promising Inspired Multi-Vitamin from its website where it is very competitively priced considering the quality of the formula. The vitamin and mineral supplement will cost you $26 for a full 30 serving bottle which can not be discounted any further with any coupon code.