Spitfire Labs is an all-new supplement company that is currently exclusive to the online retailer A1 Supplements. The brand has started in the market with just the one product, which like most newcomers to the industry, is a pre-workout appropriately named Demon.
Transparent formula
Spitfire Labs Demon is intended to be a comprehensive and well-rounded pre-workout, that is also competitively priced. You can see the formula behind the supplement that became available this week, directly below. It is indeed fairly complete, and despite its low price, it still squeezes in some premium, branded ingredients.
The new Demon pre-workout from Spitfire Labs features a fully transparent formula with a full serving packing the likes of 6g of citrulline malate, 300mg of alpha-GPC, and 375mg of caffeine. On the branded ingredient side, the product includes 50mg of the S7 pump blend, and 100mg of the focus enhancer NeuroFactor.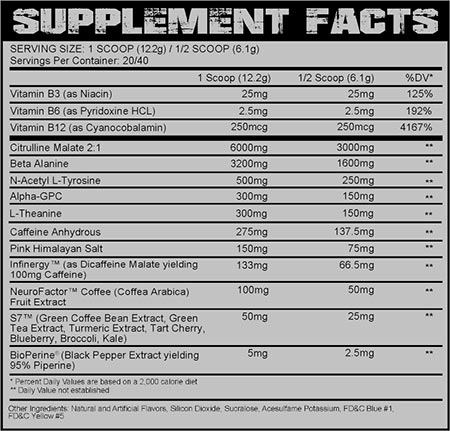 Ongoing BOGO
Spitfire Labs' pre-workout Demon is now available exclusively from A1 Supplements in a rainbow sherbet flavor called Unicorn Gutz and the gummy worm recipe Sour Worms. The supplement packs 20 maximum servings per tub, and carries a regular price of $39.99, although there is a bit of a catch to that.
There is a buy one get one free deal on Spitfire Labs Demon right now, which is what makes it so competitive. That promotion drops the pre-workout down to only a dollar per serving or $20 per tub. The brand has also said the buy one get one offer is not going anywhere, so that cost-effective $20 per tub for two, will be its regular cost.