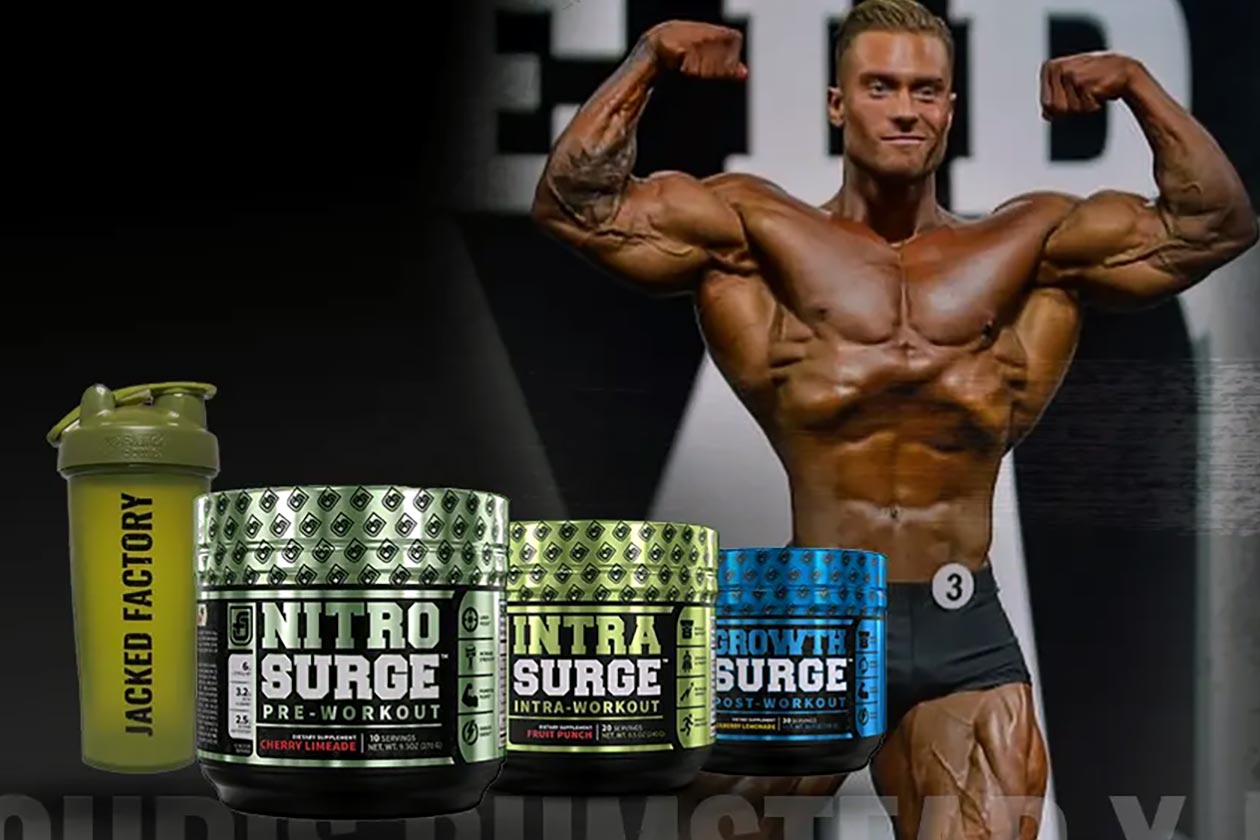 The up and coming supplement company Jacked Factory has signed a new athlete to its roster with the hugely popular Classic Physique competitor Chris Bumstead. The signing is well-timed as Bumstead is just a few weeks out from stepping on stage at next month's Mr. Olympia contest in Las Vegas.
The now Jacked Factory supported bodybuilder took runner-up in the past two Olympias, so if he improves his placing this year, he'll be taking home the title. To go with the announcement of Chris Bumstead joining the team, Jacked Factory has put together a huge giveaway where you could win a year's supply of supplements.
Over on the brand's website there is a form to complete that puts you in the draw to win a year's supply of Jacked Factory's IntraSurge, Growth Surge, and the pre-workout NitroSurge. The lucky winner will also get a bunch of swag, with the deadline to get your entries in for the contest being 5 PM this Friday.