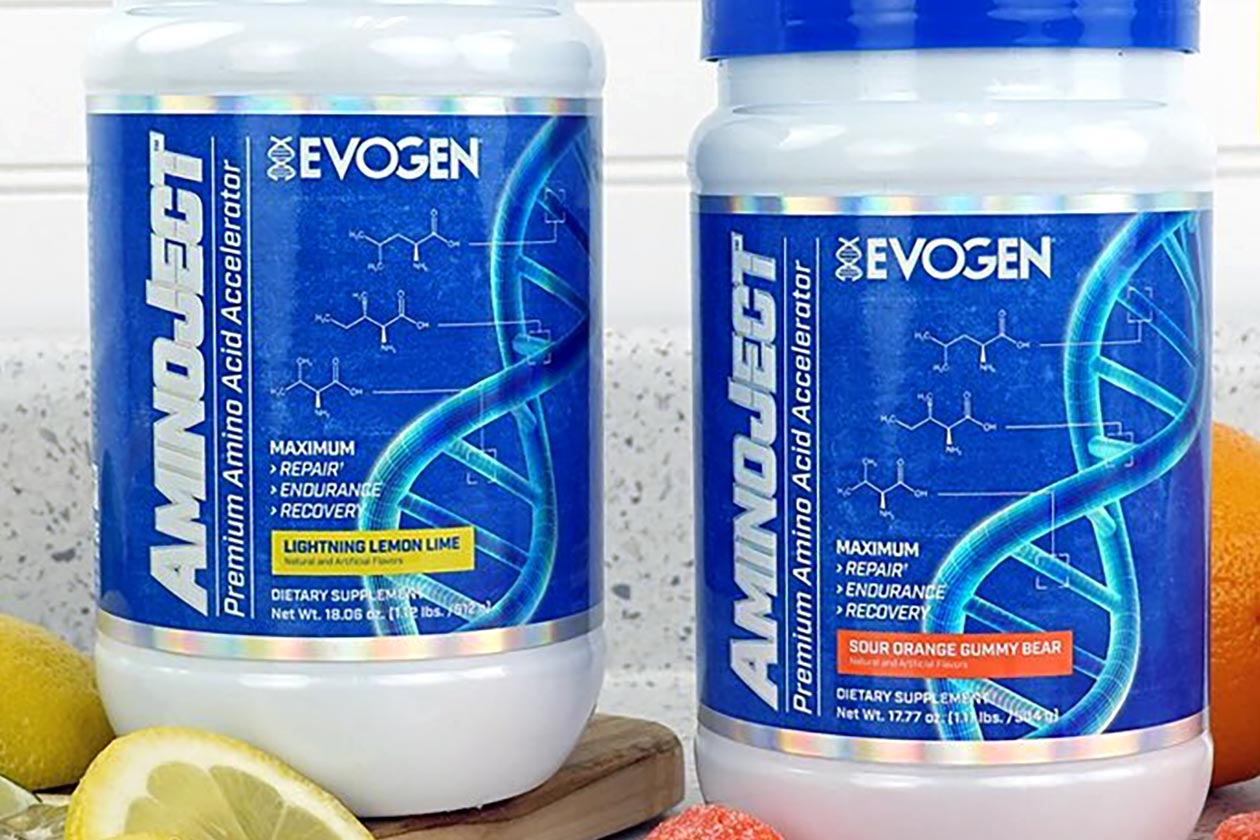 The supplement company Evogen from champion trainer Hany Rambod, has put together two new tastes for its amino cocktail Aminoject. Flavors number eight and nine for the product are Lightning Lemon Lime and the wordy, candy-themed creation, Sour Orange Gummy Bear.
Evogen's Lightning Lemon Lime Aminoject is now available to order from its online store in the usual 30 serving tub and priced at $39.95. As for the Sour Orange Gummy Bear Aminoject, that is eventually going to be available through the brand's website, although it is due to debut somewhere else first.
The Sour Orange Gummy Bear Aminoject is being introduced this weekend at Natural Body's Block Party in New York. Evogen will be attending the customer appreciation event, and sampling out the candy-flavored amino to visitors, as well as have tubs of the supplement available for purchase.