More flavors on the way for 'Merica's pre-workouts plus a 2lb tub of protein
Aug 6th, 2019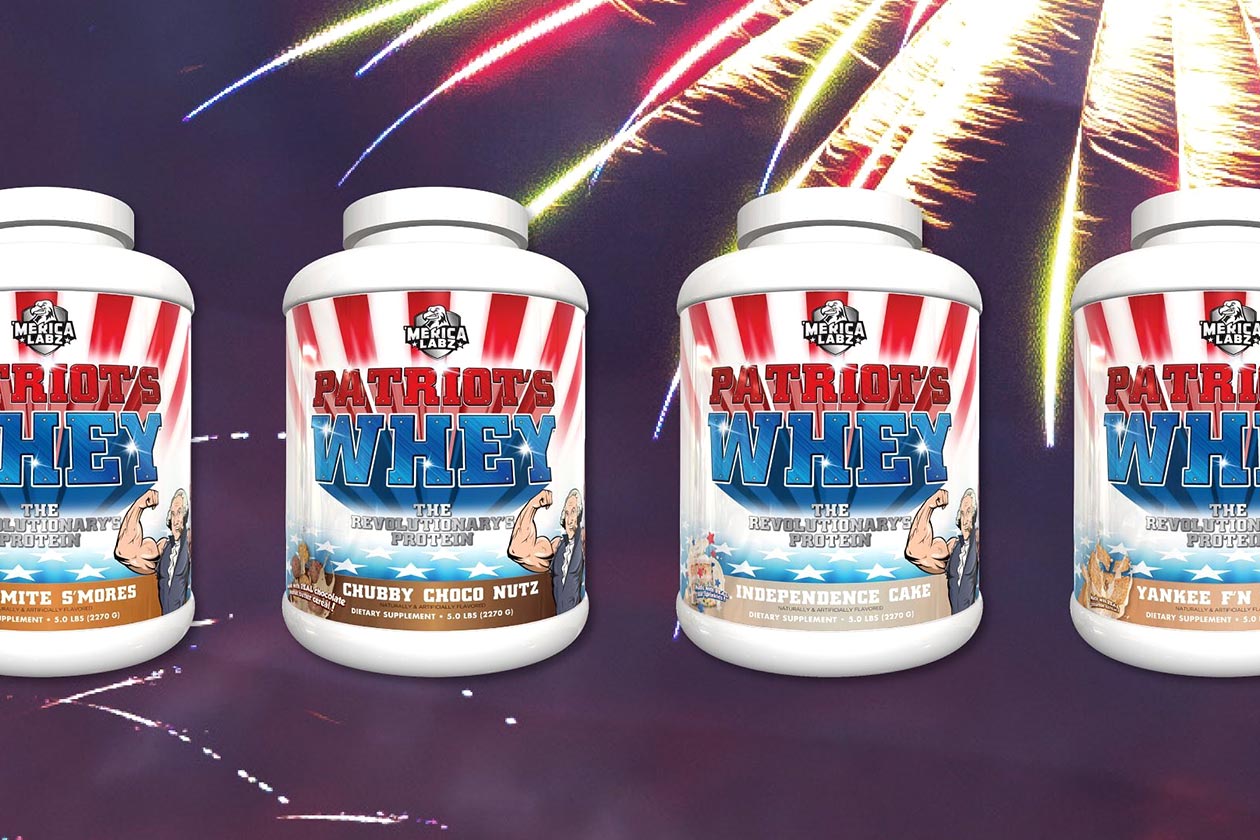 Over the next few months, the most 'Merican brand on the market, 'Merica Labz, will be launching a whole bunch of new options for three current supplements. The list of releases includes more flavors for both of its pre-workout product as well as another size of its great-tasting protein powder Patriot's Whey.
While 'Merica Labz has not named any of its upcoming flavors, it has confirmed it'll be dropping a total of four. The new options will be available for the brand's stimulant pre-workout Red, White and Boom as well as its stimulant-free Stars 'N' Pipes. They are all going to be permanent flavors and dropped at a rate of one per month.
As for the new tub of the delicious protein powder Patriot's Whey, 'Merica Labz has decided to give fans a smaller size option with a 2lber. It won't be as cost-effective as the brand's original 5lber, although it will be available in all of the 5lb's many flavors including Chubby Choco Nutz featuring real cereal pieces.