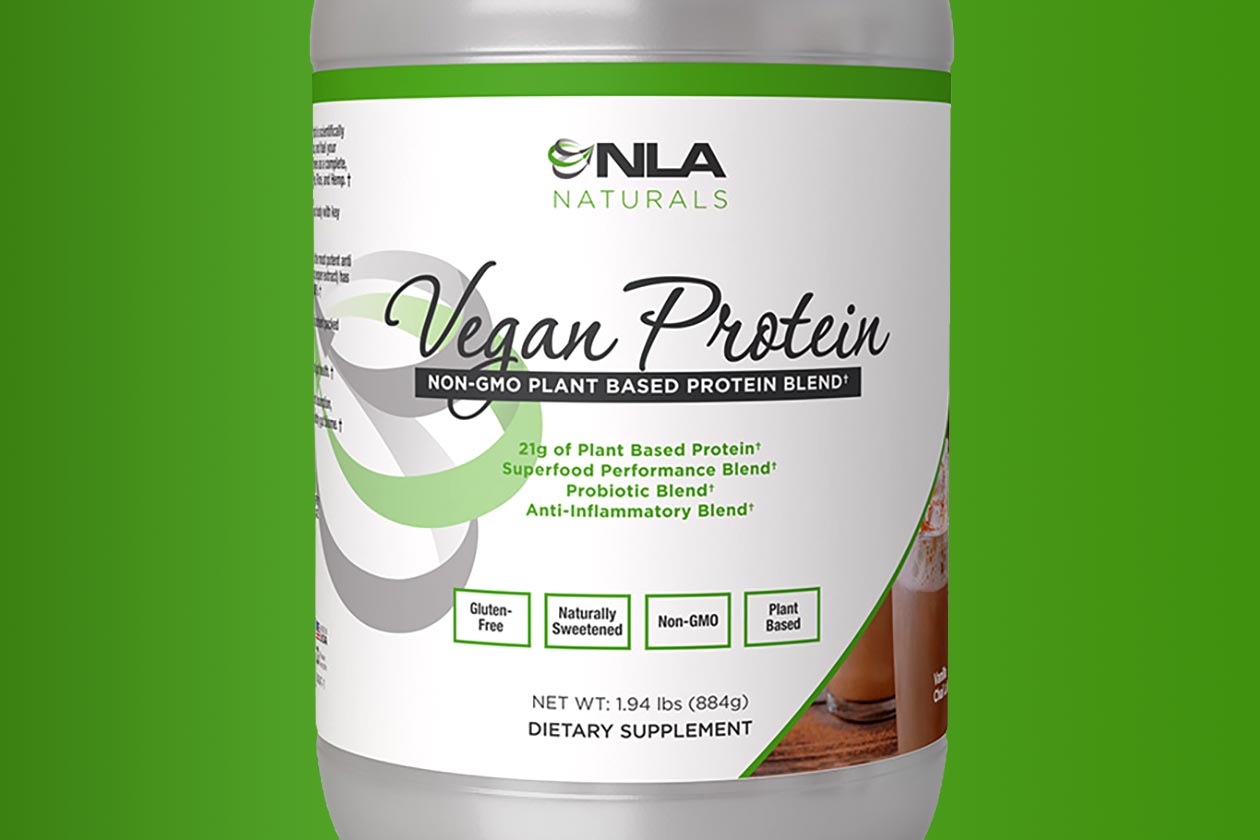 The women's brand NLA For Her has jumped on one of the industry's biggest trends and put together a vegan-friendly protein powder. The company has also made the supplement quite a bit different from the many other vegan proteins on the market and packed it with a few extra features.
NLA For Her's Vegan Protein provides a solid 21g of protein per serving from a blend of three sources in pea, hemp, and rice protein. The other major macros making up the product's nutrition profile are 10g of carbohydrates with 4g of that fiber, 6g of fat (half saturated fat), and a total of 160 calories.
As mentioned NLA For Her has thrown in a few extra features into Vegan Protein, to make it stand out in the growing category. Alongside the blend of three different protein sources, the supplement comes with an almost 6g blend of superfoods, and a blend of enzymes and probiotics to improve absorption.
Fans of NLA For Her can now grab Vegan Protein from the brand's official online store over at nlaforher.com. It currently comes in just the one naturally sweetened flavor option in Vanilla Chai Latte. The brand's direct price on the product is $54.99 for a 1.94lb tub which packs a total of 20 servings.