Novo makes protein snacking even easier with WHSmith partnership
Aug 16th, 2019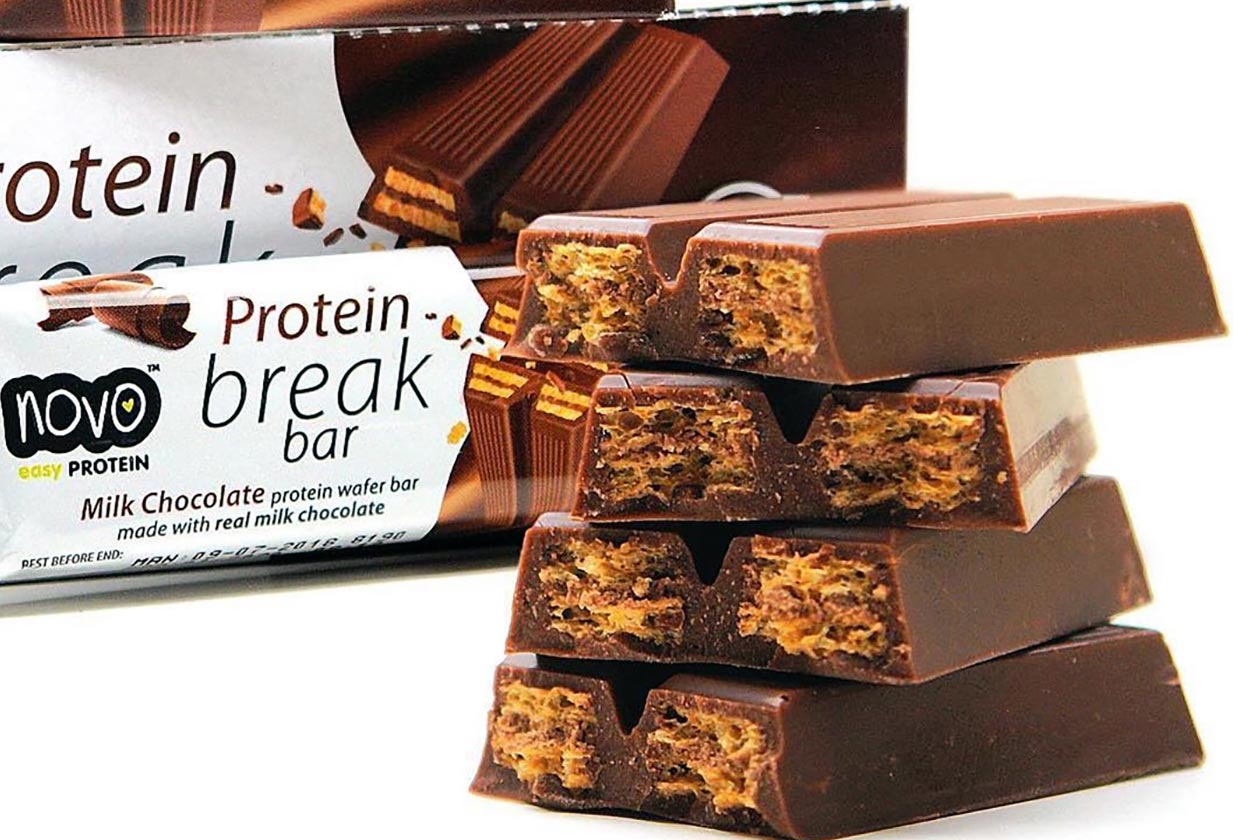 The UK based Novo Nutrition has partnered with the major British retailer WHSmith and made protein snacking even easier. You can now purchase a variety of the brand's delicious high protein products from WHSmith, including its Easy Bar, Protein Wafer, and the delightful Kit Kat-like Protein Break.
While Novo Nutrition's news of wider availability is exciting to see, that isn't where it ends. Not only is WHSmith now stocking those three products, but they're all incredibly well priced. In the UK the regular cost on the Easy Bar is £2 each, with the Protein Wafer at £1.39, and the Protein Break 79 pence.
To make all of those products more appealing and cost-effective compared to sugar-loaded treats, WHSmith has them priced as much as 25% lower. The Easy Bar with 20g of protein is down to £1.69, the Protein Wafer is £1.19, and the candy bar-like and low sugar Protein Break, is just 59 pence.
This is extremely exciting news, mostly because it sees Novo Nutrition's protein snacks take on candy bars in both availability and pricing. The brand has also mentioned that more partnerships similar to its one with WHSmith are in the works, which will see its presence spread even further.