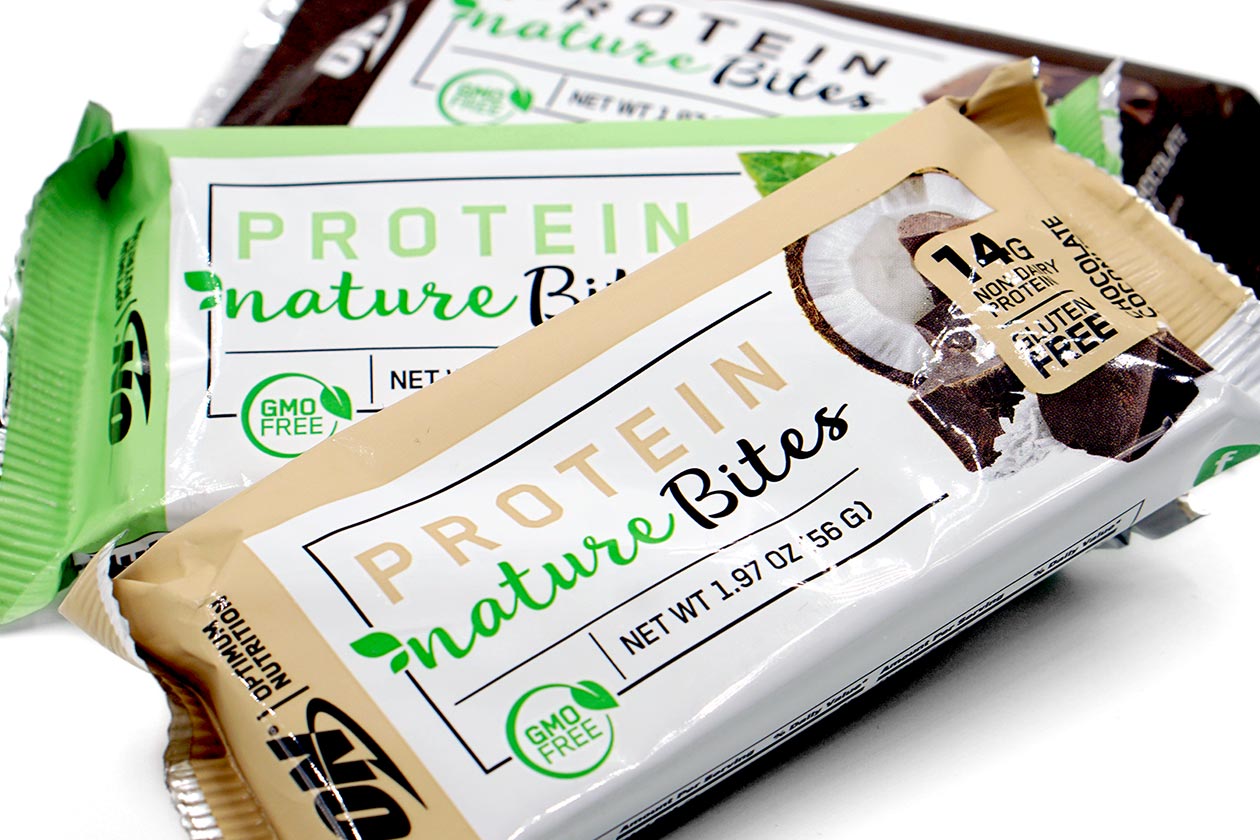 Ever since Optimum Nutrition launched its plant-powered and naturally flavored protein snack, Protein Nature Bites, we were extremely curious about what it's actually like. While there are plenty of snacks from major supplement companies out there, Optimum is one of the few that specializes and does a variety of different formats.
This week, we decided to purchase a handful of Optimum Nutrition's Protein Nature Bites from our local GNC to find out first-hand what they're actually like. The product's macros aren't as good as a typical protein bar with 14g of protein from each two-piece pack, 26g of carbohydrates, 7g of fat, and 210 calories.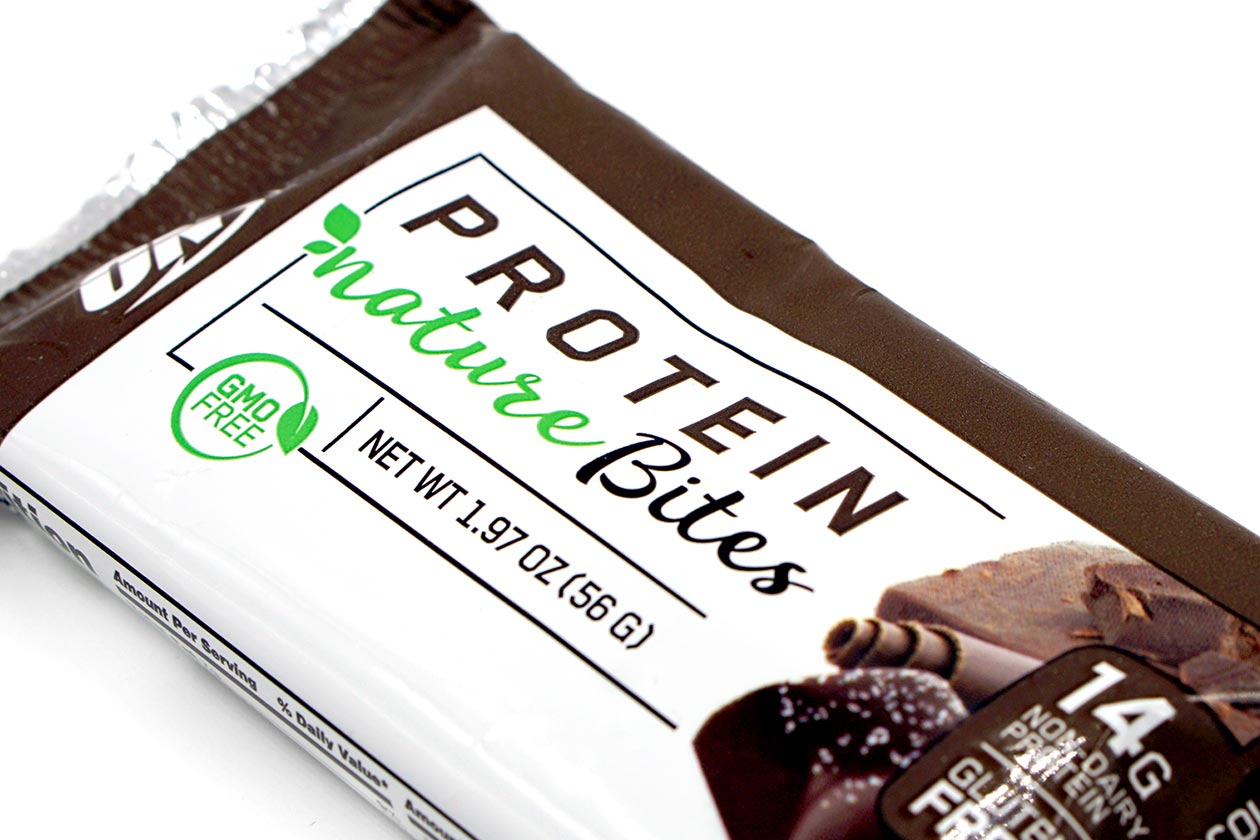 Review
The Protein Nature Bites are, in fact, a lot like Optimum Nutrition's popular and internationally available Protein Cake Bites. They have a very similar shape and build with a thick center surrounded by a solid chocolate outer. The key difference is the product's center isn't as soft, but more fibrous with an earthy consistency that's surprisingly a bit more enjoyable.
The main body of Optimum Nutrition's Protein Nature Bites smoothly crumbles with each bite and is just as easy to eat as the Cake Bites. As mentioned, we actually like the build and wholesome feel of the Nature Bites slightly better than the Cake Bites. The product is not short on sweetness and flavor as well, which makes for an interesting and awesome experience.
All of the Protein Nature Bites come with a dark chocolate flavor on the outside, and a rich brownie type taste and texture as you chew through into the middle. Each of the product's four flavors also come with subtle hints of their title tastes, such as coconut in the Chocolate Coconut and refreshing mint in Chocolate Mint.
For us, the Dark Chocolate Sea Salt Protein Nature Bites is the standout flavor as it takes things a little further than the others. While it certainly delivers a dark chocolate taste, it has an equally strong sea salt side to it as well. That is because, sprinkled around the outside of the pieces is actual sea salt, which adds a nice twist to the protein snacking experience.
Summary
We weren't expecting a whole lot from Optimum Nutrition's Protein Nature Bites, but have been pleasantly surprised. Its taste and texture combine for an enjoyable bite-sized protein treat. It is the product's plant-based, earthy feel that gives it a nice touch and makes it stand out, as well as separates it from most other snacks.