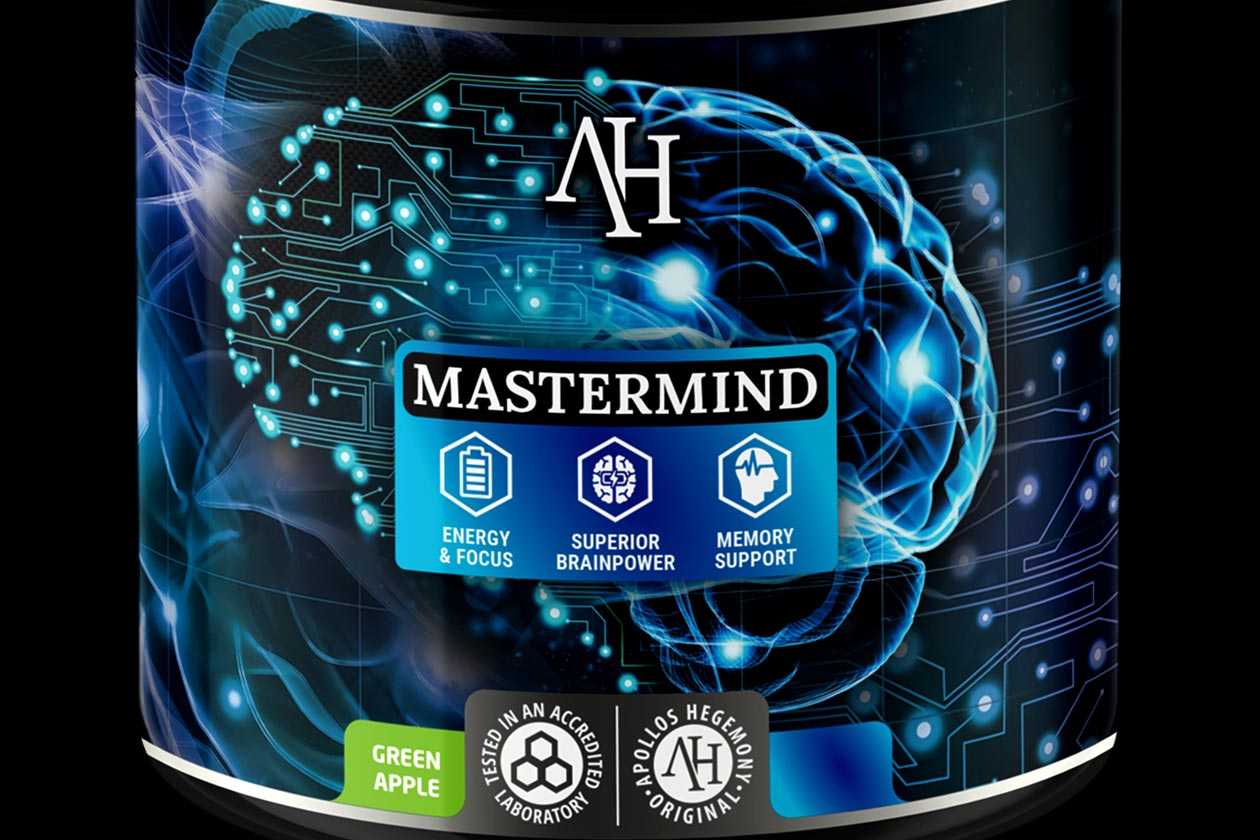 The up and coming Polish brand Apollos Hegemony is back in the headlines this week with news of another new supplement it has put together. Following on from the unveiling of the powerful looking, stimulant heavy pre-workout Stim Punch, comes another promising product named Mastermind.
Much like Stim Punch, Apollos Hegemony's other new supplement contains stimulants, although it's more about boosting your brainpower than getting you through a workout. The upcoming Mastermind is a Green Apple flavored formula built to increase energy, enhance mental focus, and help with memory.
Each of Mastermind's 28 servings comes packed with the common, but well-dosed focus ingredients, alpha-GPC at 600mg, a gram of acetyl-l-carnitine, half a gram of lion's mane, 150mg of bacopa, and 50mg of sceletium.
Also in the mix is 500mg phenylalanine, 200mg each of theanine and caffeine, 350mg of n-acetyl-l-tyrosine, huperzine A, and 50mg of AstraGin to improve absorption. As mentioned, Apollos Hegemony's Mastermind is a loaded product, and will be available in Europe along with Stim Punch in three weeks.