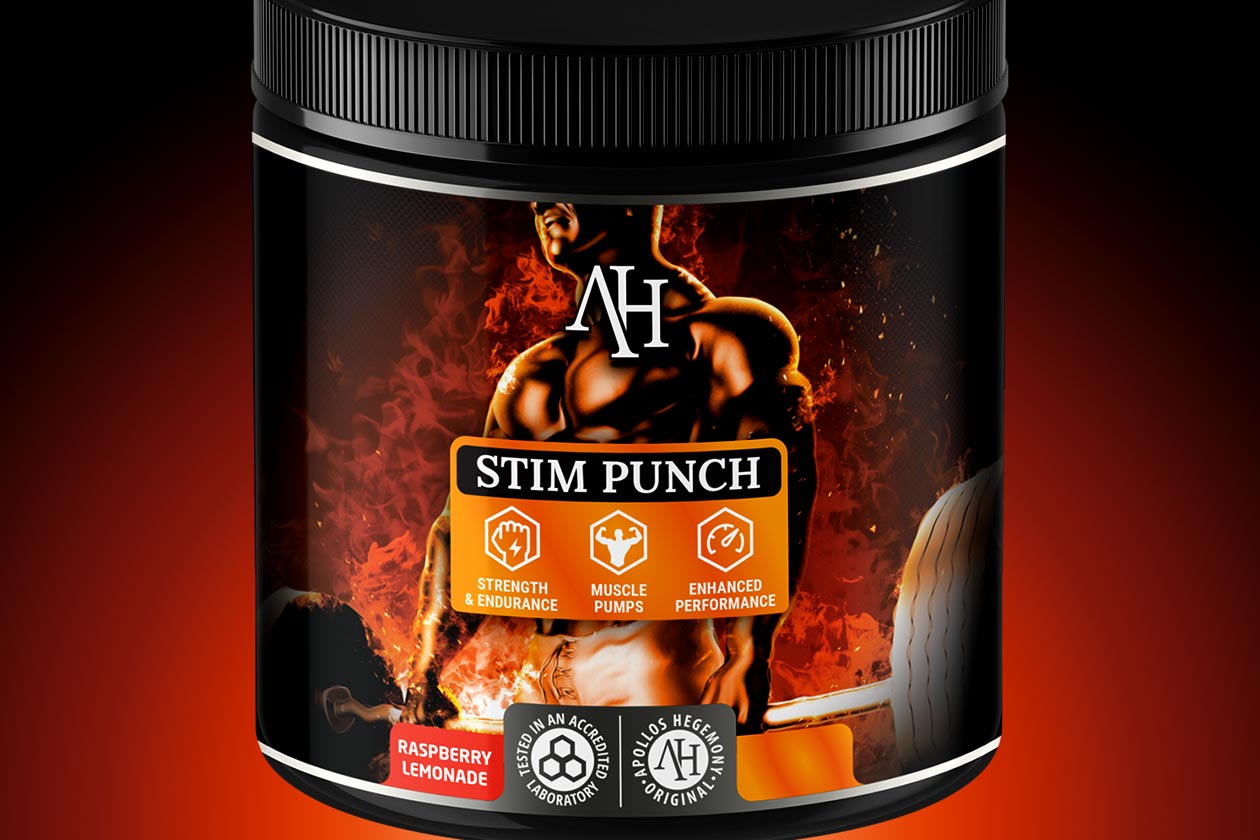 The European company Apollos Hegemony, who definitely falls into the hardcore side of the supplement industry, has unveiled an all-new pre-workout named Stim Punch. True to its title, the Apollos Hegemony product is packed full of stimulants to deliver a strong combination of energy and focus.
The stimulating ingredients powering Apollos Hegemony's Stim Punch pre-workout are 100mg of Dynamine, and half a gram each of choline bitartrate and tyrosine. There is also 25mg of sceletium tortuosum, 200mg of n-phenethyl dimethylamine more commonly known as eria jarensis, and a solid 350mg of caffeine.
While stimulants are the main focus of the supplement, Stim Punch does have a few other features in the mix. The Apollos Hegemony pre-workout also comes with 3.2g of beta-alanine for performance, 200mg of theanine, a gram each of Hydromax and agmatine for pumps, and 50mg of the absorption enhancer AstraGin.
All together Apollos Hegemony's Stim Punch looks like a reasonably intense pre-workout, which is what we've started to expect from the up and coming European brand. The product is expected to be available soon in all of the brand's usual stores and stockist in at least in the one Raspberry Lemonade flavor.