Axe and Sledge unleashes its more extreme Seventh Gear pre-workout
Sep 26th, 2019
Seventh Gear is a powerful new pre-workout supplement from Seth Feroce's company Axe and Sledge. The brand specifically mentions Seventh Gear is formulated for more advanced and experienced pre-workout users. It promises to deliver an intense performance with a heavy amount of stimulants backing all of that up.
Axe and Sledge plans on launching its promising new Seventh Gear pre-workout through its website later today at exactly 8 PM Eastern Time or 5 PM Pacific. It is going to be available with the usual amount of servings per tub at 30, and have two tastes to choose from in Raspberry Lemonade and HWMF (Hard Working Mother F*cker).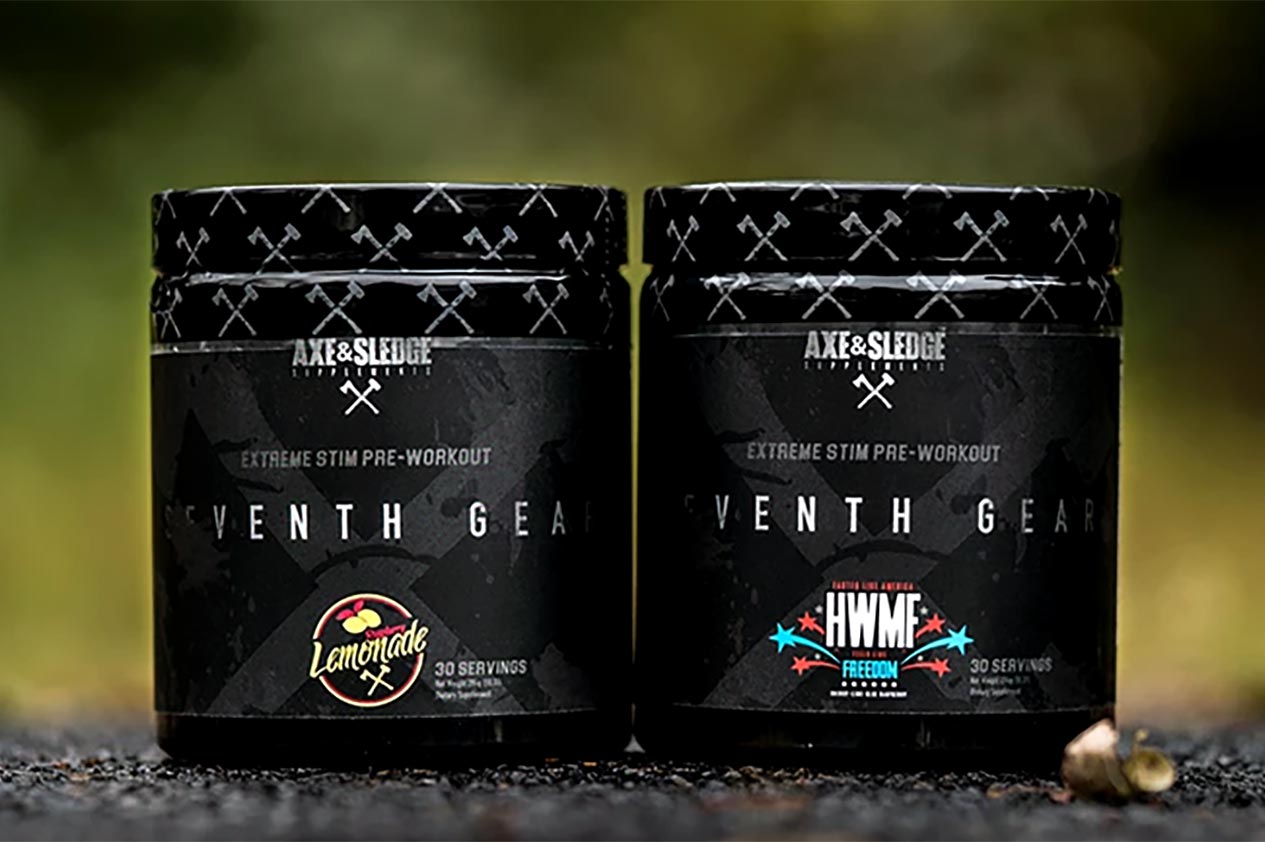 As mentioned, Axe and Sledge's all-new Seventh Gear is said to be a more extreme pre-workout, or at least compared to the other pre-workouts in its lineup. On the formula side, the product certainly has enough ingredients and doses to pack a punch, with the majority of its features being for increased energy and focus.
You can see the full mix of ingredients in Axe and Sledge Seventh Gear in its official facts panel directly below. Like all of the brand's supplements, its newest pre-workout is fully transparent, so you know the exact amount of each ingredient you get per serving.
Some of the highlights from the Seventh Gear formula include 400mg of caffeine from two sources, 100mg of TeaCrine, and 3.2g of beta-alanine for improved endurance. Also in the mix are the focus ingredients alpha-GPC and choline bitartrate, 2g of betaine, 1.5g of Creatine MagnaPower, and BioPerine for better absorption of everything.