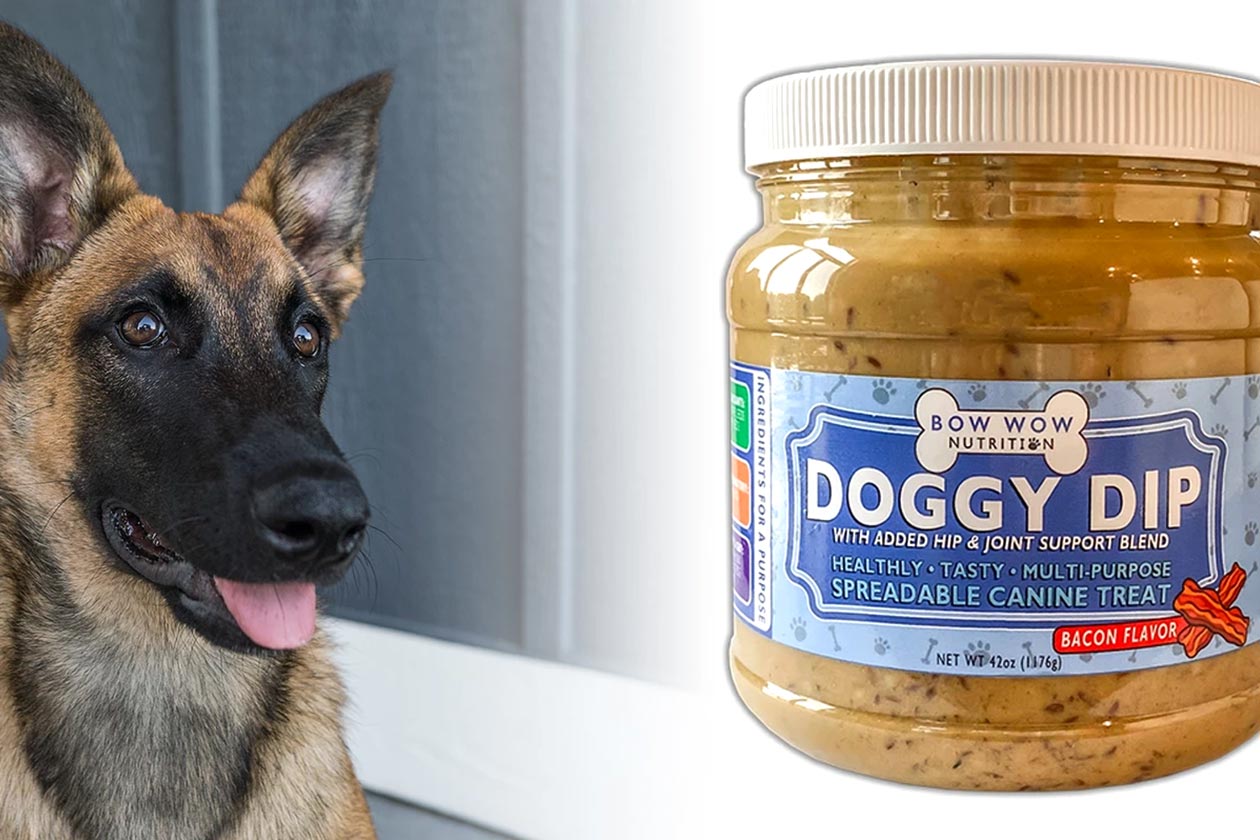 Bowmar Nutrition continues to surprise this week with another new product, and in typical Bowmar style, it is not something we've seen before. The brand has put its upcoming release under an entirely new brand called Bow Wow Nutrition, which should give you some clue as to what it's all about.
The first product from Bowmar Nutrition's spin-off brand is Doggy Dip. It is a tasty spreadable treat for dogs, formulated with their health and wellness in mind. It is made with ingredients for anti-inflammatory benefits, heart and coat health, antioxidants, urinary and gut health, and joint support.
The main ingredient in Bowmar Nutrition's Doggy Dip includes coconut and hemp oil, oats, flax, pumpkin, and sunflower seeds, and the joint ingredients glucosamine and chondroitin.
Bowmar Nutrition's Doggy Dip is due to launch this coming Friday through its own separate online store at bowwownutrition.com. The product will be available in the one, very appropriate bacon flavored option. As for its price, the healthy treat for dogs will cost you $39.99 for a massive 42 oz tub.