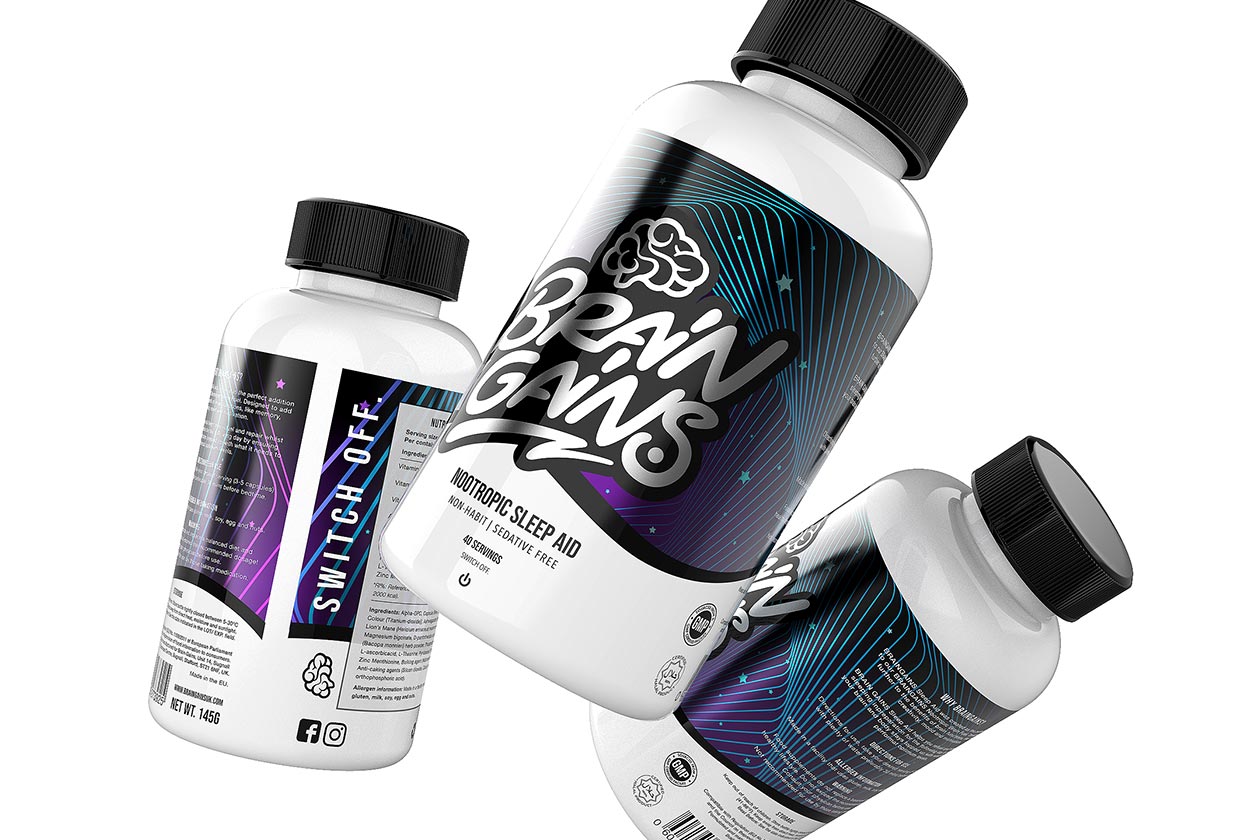 The UK company Brain Gains has shared the fulll formula behind its upcoming second product, the unique hybrid supplement, Nootropic Sleep Aid. As previously confirmed and just as its name suggests, Brain Gains' next product brings together ingredients for brain function and sleep support.
Nootropic Sleep Aid from Brain Gains is due to be available in stores and on shelves within the next month or so. The brand is also saying while some of the new supplement's ingredients and intentions do crossover with its original Nootropic Brain Fuel, the two can be used alongside one another.
As for the ingredients and doses Brain Gains has packed into its upcoming Nootropic Sleep Aid, you can see its fully transparent facts panel directly below. The product doesn't have a variety of ingredients as big as Nootropic Brain Fuel, although it still packs a lot of well-dosed features.
Making up each three-capsule serving of Brain Gains' Nootropic Sleep Aid is KSM-66 branded ashwagandha and lion's mane, both at solid doses with 800mg and 600mg respectively. There is also ZMA in the mix, 200mg of theanine, 300mg of bacopa, and 250mg of phosphatidylserine.
As mentioned, the entire combination of ingredients behind Nootropic Sleep Aid promises support for both sides of its title. It's formulated to help with brain functions such as memory, mood, and motivation, as well as promote better sleep and recovery.