XXL Nutrition's Delicious Oat Bar now comes in twice as many flavors
Sep 4th, 2019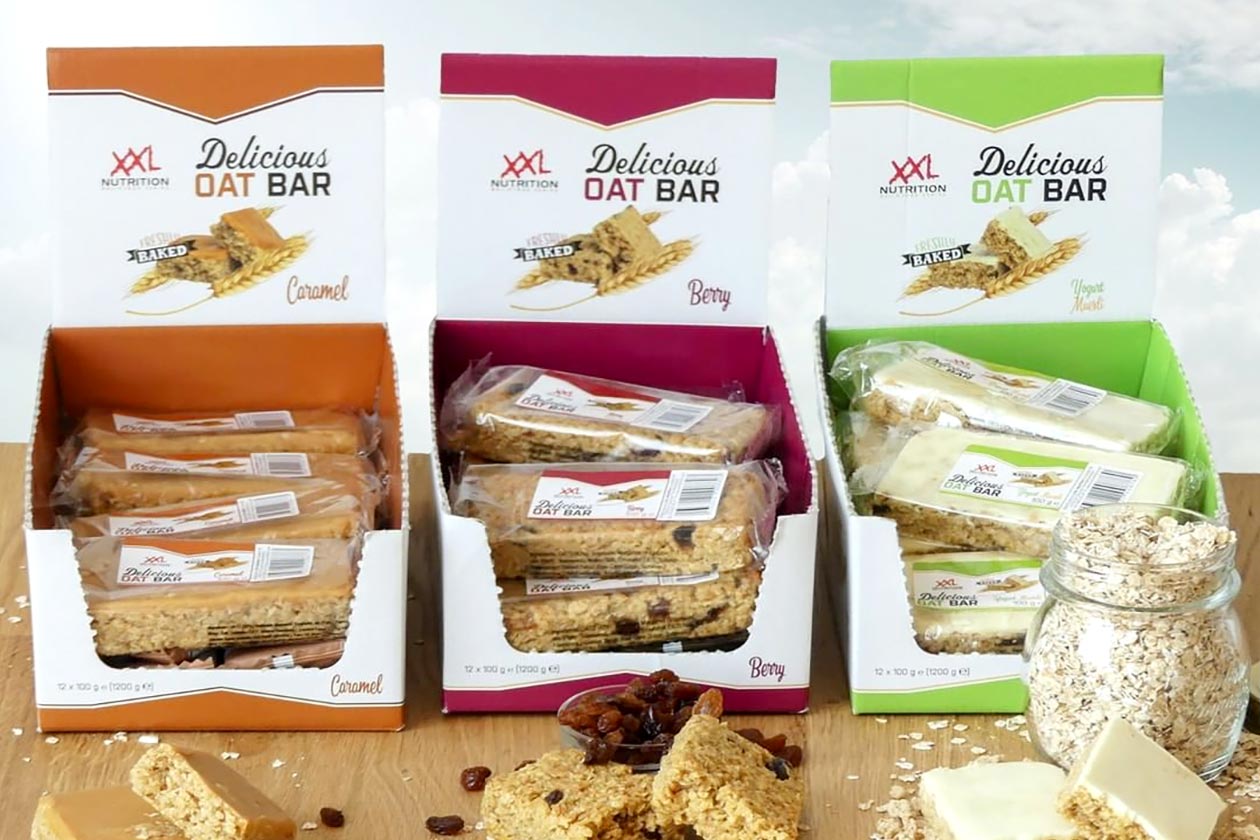 The European company XXL Nutrition that we were introduced to earlier this year at FIBO, is back in the headlines this week with a bunch of new flavors. The brand has gone ahead and doubled the size of its menu for its oat-based, high-protein snack, the XXL Delicious Oat Bar.
Up until this week, XXL Nutrition's oat snack had just three options to choose from with Chocolate, Natural, and a White Chocolate Cherry. Now available from the major European store and brand are another three Delicious Oat Bar flavors with Caramel, Yogurt Museli, and the vegan-friendly Berry.
All three of XXL Nutrition's new Delicious Oat Bar flavors are now in stock and available for purchase from its website. You can get the protein snack individually at €1.79 (1.96 USD) or in boxes of 12 for the 30% more cost-effective price of €14.95 (16.41 USD).