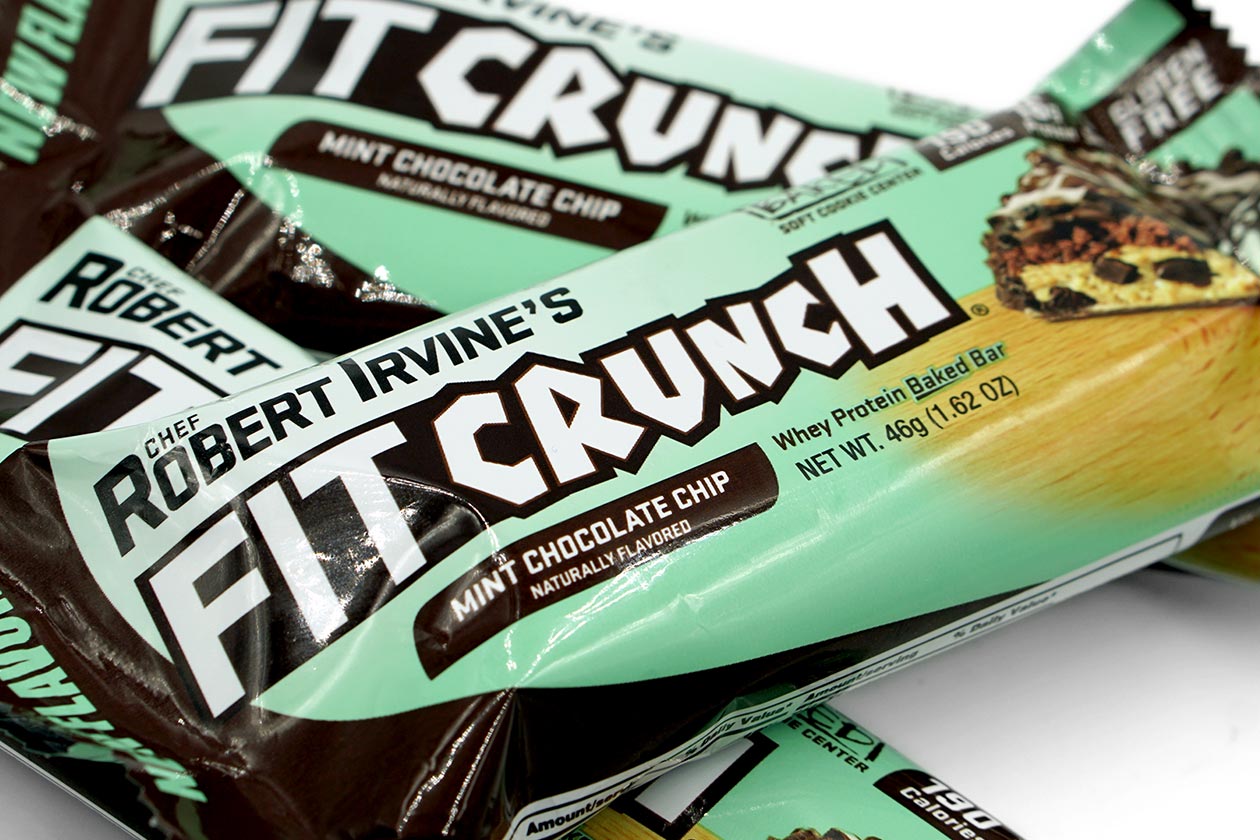 Mint Chocolate Chip is the newest flavor of Robert Irvine's widely available Fit Crunch Protein Bar. It is also the brand's first new flavor since launching its delicious Peanut Butter and Jelly, which took home our award for the best-tasting product at this year's Arnold Expo.
Fit Crunch is only releasing the Mint Chocolate Chip in its smaller, snack-size protein bar, that is, of course, a lot lighter nutritionally compared to the regular one. Each bar provides 16g of protein, 14g of carbohydrates with 3g of that sugar and a gram fiber, 6g of fat, and a total of 190 calories.
Review
The Mint Chocolate Chip Fit Crunch Protein Bar comes with the product's usual smooth and easy to bite through consistency. It features a variety of layers, each with its own varying density and texture that turns each bite into a smooth, doughy, crispy, and crunchy, all-in-one ride.
The taste of the Mint Chocolate Chip is exactly as its title describes. The newest Fit Crunch Protein Bar brings together a smooth and delicious mix of chocolate and mint. The way the product brings those tastes together however, makes for an experience that's very different from other mint chocolate bars we've tried.
The chocolate side of the Mint Chocolate Chip Fit Crunch Protein Bar is rich, thick, and quite dark chocolate-like, which dominates the overall flavor in each bite. As you chew through however, the other half of the product shines out and gradually builds to a subtle but refreshing mint taste that also hangs around in your mouth.
Summary
Fit Crunch has delivered another enjoyable flavor with Mint Chocolate Chip, that'll certainly go down well with fans of mint chocolate protein snacks. It doesn't have the heightened sweetness of the Peanut Butter and Jelly, but the overall smoothness and subtle combination of the flavors create its own unique experience.