Sep 4th, 2019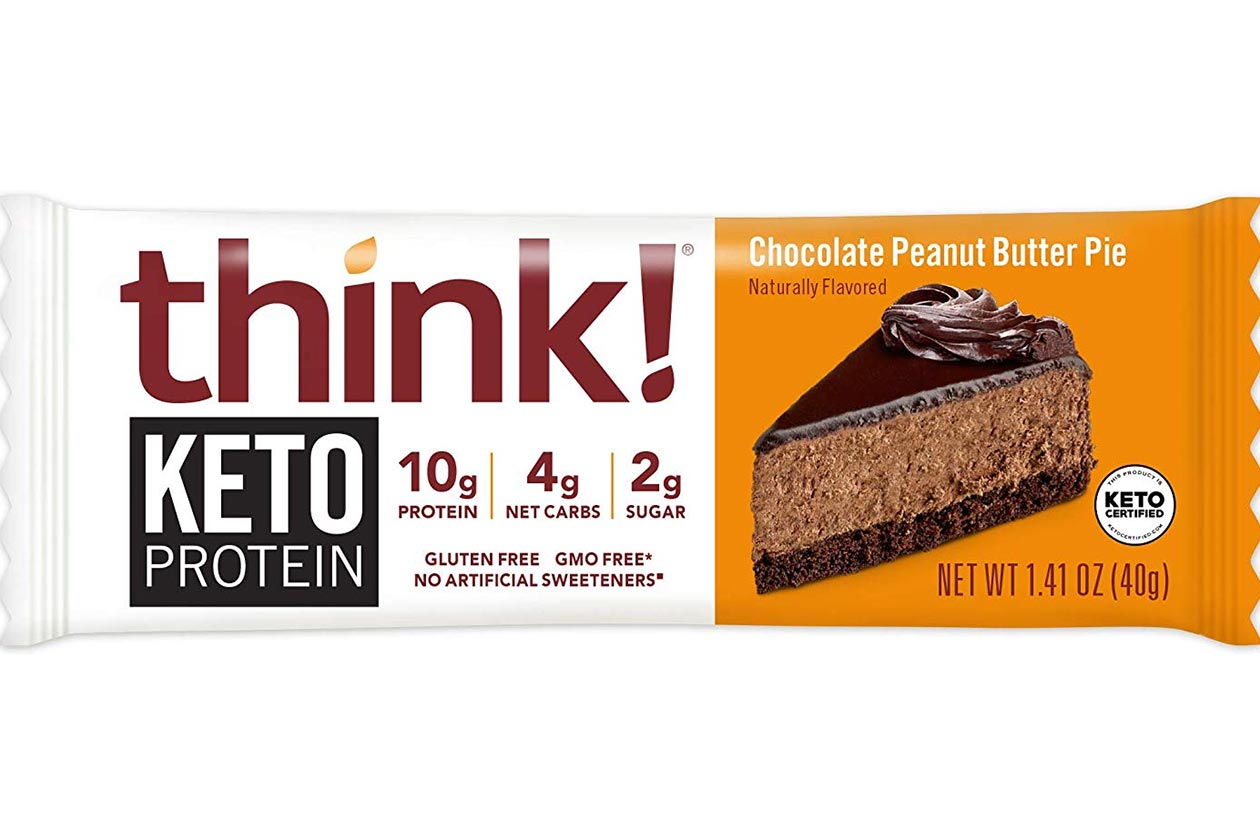 The Think! Keto Protein Bar is a new product that has shown up from the protein snack brand Think!, previously known as ThinkThin. True to its name, the upcoming release is designed as a keto-friendly product that's high in protein and fat, and low in net carbohydrates.
So far, the Think! Keto Protein Bar has only been pictured in the one Chocolate Peanut Butter Pie flavor option. According to the brand, the bar will melt in your mouth and comes packed full of peanut butter and peanut pieces, all coated in a solid layer of delicious chocolate.
The major macros confirmed for the tasty looking Think! snack, includes 10g of protein and a slightly higher 14g of fat from the peanut butter and pieces. The product also comes with 4g of net carbohydrates and only 2g of sugar, making for a fairly balanced nutrition profile.
On top of the keto-certified status of the Think! Keto Protein Bar, the product is also naturally sweetened with stevia and erythritol, as well as gluten and GMO free.