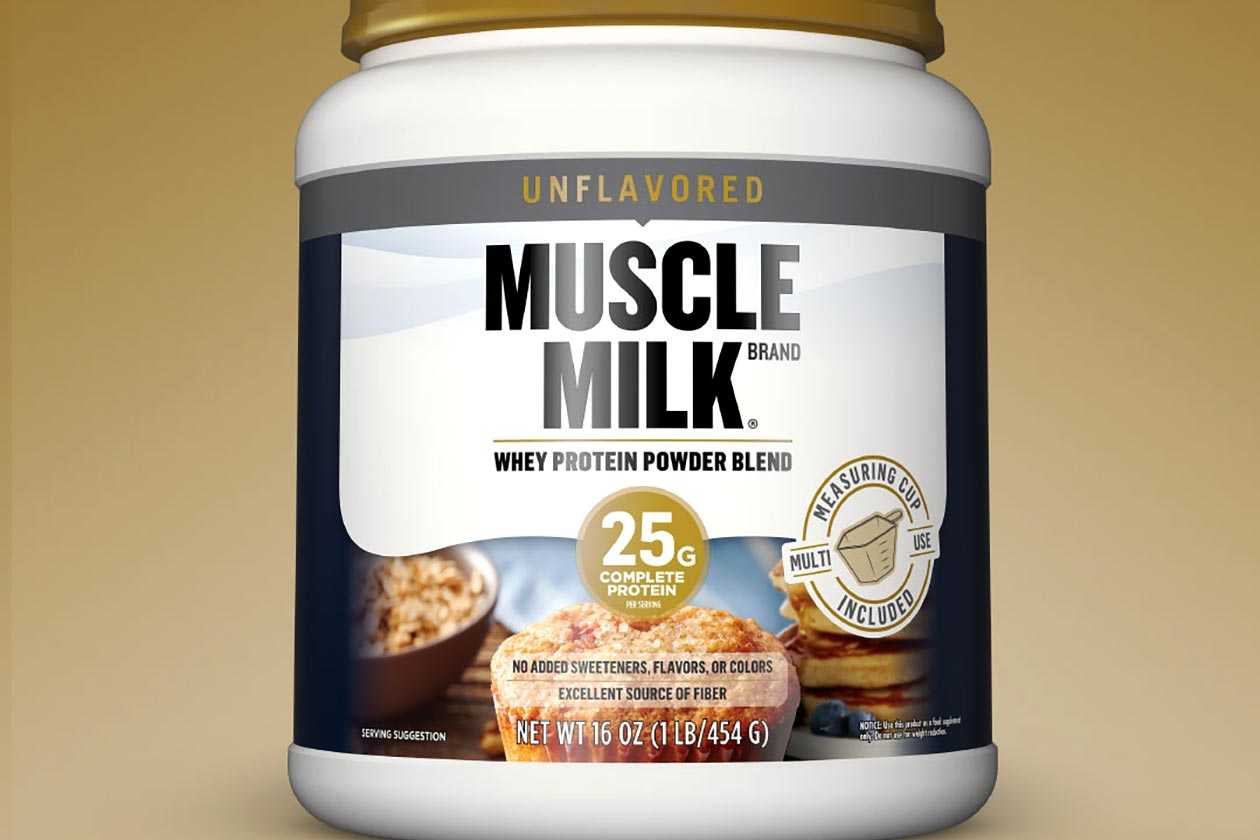 The long-running Muscle Milk brand has introduced a new protein powder product this week designed for use in more than just your typical protein shake. The newest Muscle Milk release is an unflavored protein powder providing 25g of protein per serving from quality whey.
The Muscle Milk brand has added very little else to its unflavored protein supplement with soluble fiber also in the mix and no added colors, flavors, or sweeteners. The company directs fans to use the simple product for healthy baking as well as an additive to various sweet and savory recipes.
To make the unflavored Muscle Milk supplement even easier to bake with and add to various food and drink, it comes with a special scoop. Instead of being a typical, single-serving scooper, the company has thrown in a multi-use measuring cup that makes it easier to serve various amounts.