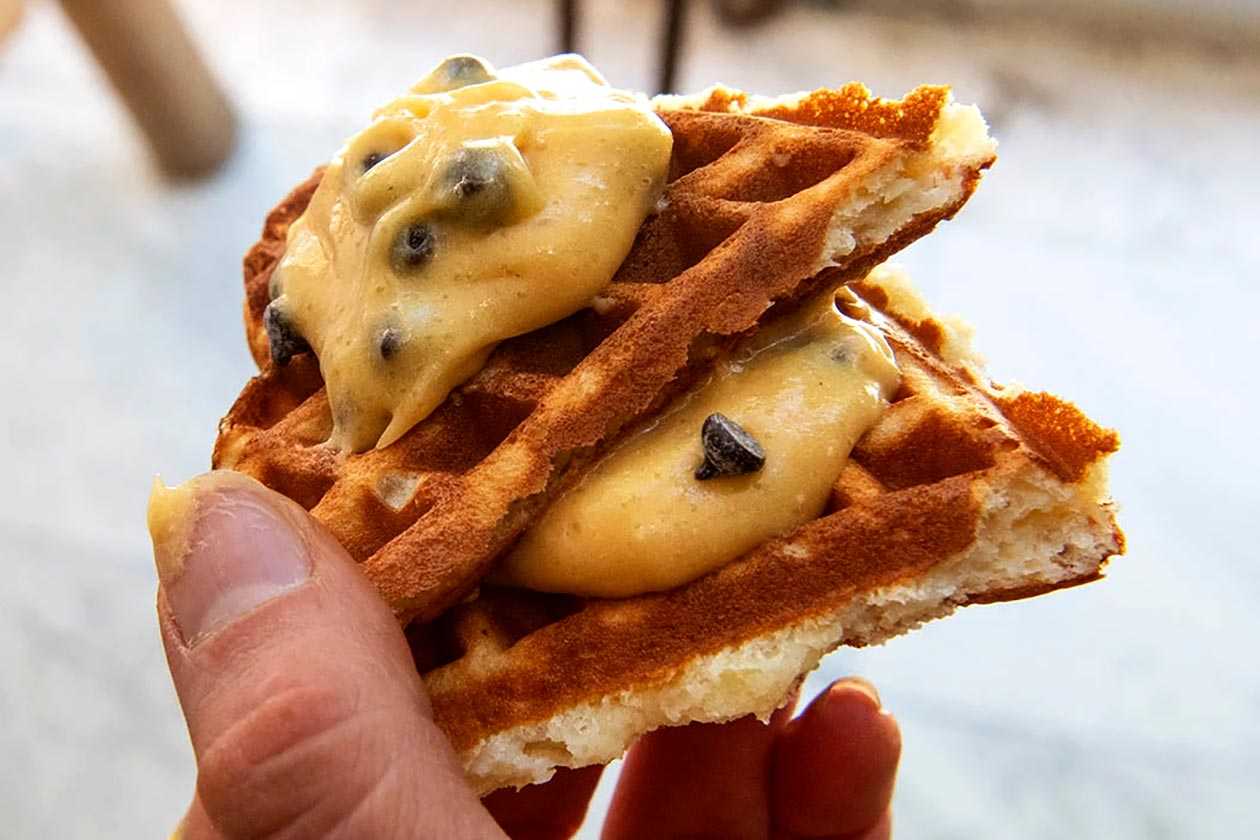 The creative, functional food company Viking Waffles who makes delicious-looking waffles with a leaner protein to calorie ratio compared to a typical protein bar. The brand has now put together an all-new mouthwatering product that can be used alongside its high-protein, low carbohydrate waffles.
The tasty looking release from Viking Waffles is the multi-purpose and "Viking Crafted", Protein Cookie Dough. It is a powder that you simply mix with water and leave in the fridge to set, then five minutes later you'll have high-protein cookie dough.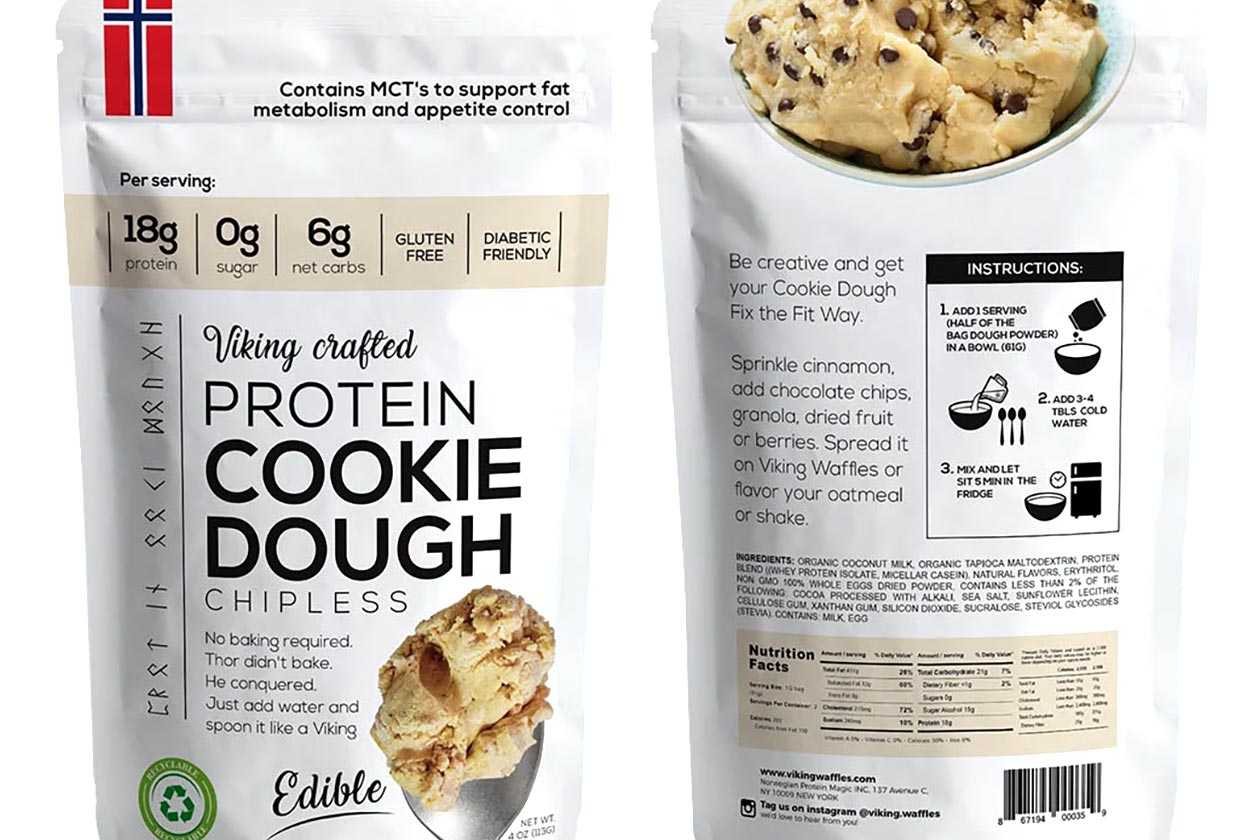 The macros on the Protein Cookie Dough powder by itself, per serving, are 18g of protein, zero sugar, and 6g of net carbohydrates. The new Viking Waffles product is made with MCTs, coconut milk, erythritol, whole eggs, tapioca maltodextrin, and a blend of whey isolate and casein to give it that extra protein.
The functional food brand encourages fans to get creative with its Protein Cookie Dough and combine it with other ingredients such as berries, dried fruit, and chocolate chips. The product is available for purchase now from the brand's website at $11.99 for a 4 oz bag of powder.