Blueberry and Pumpkin Chai join Magic Spoon's lineup for a limited time
Oct 15th, 2019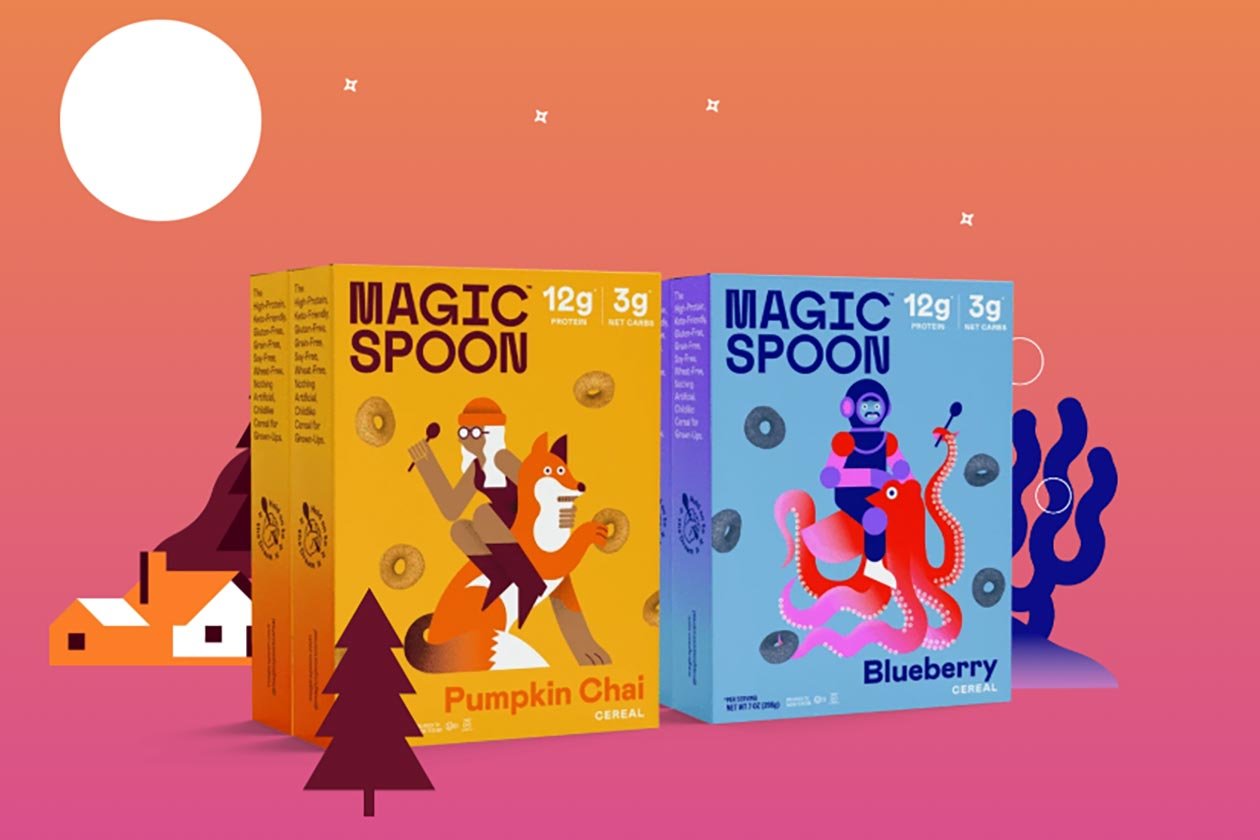 The functional food company Magic Spoon, has come out with two new flavors of its deliciously addictive cereal. If you haven't tried the brand's flagship product just yet, it is well worth picking up. It delivers a realistic cereal like experience, plus its macros are about the same if not better than most protein bars.
The new additions to Magic Spoon's lineup of flavors are Pumpkin Chai and Blueberry. Unlike the other options available for the brand's tasty high-protein cereal, both of the new releases are limited edition. Magic Spoon has made them exclusively available on its website in a seasonal set with two boxes of each flavor.
Buying directly from the brand, the Pumpkin Chai and Blueberry pack will cost you $39.99, which works out to $10 a box, and you will get a few bowls out of each box. A single serving of either flavor provides 12g of protein, 6g of fat, 8g of carbohydrates with 2g of that fiber, zero sugar, and a total of 110 calories.