FDN Deal Of The Week: Spend over $50 and get 50% off all of Redcon1
Oct 31st, 2019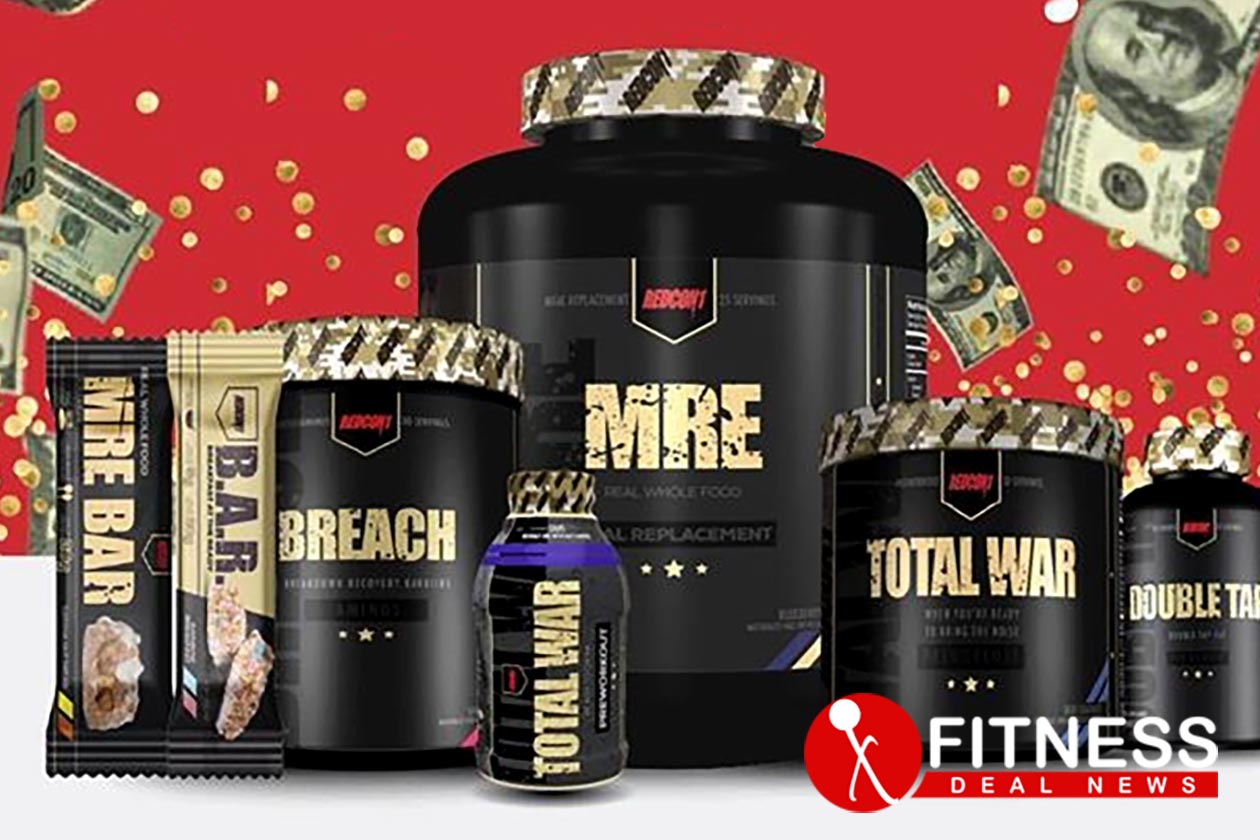 The fitness deal hunters over at Fitness Deal News have shared a very worthwhile promotion today on the Stack3d Certified brand, Redcon1. The sale is a huge 35% off everything from Redcon1, including all of its popular supplements such as the pre-workout Total War, the sleep aid Fade Out, and the isolate protein Isotope.
While 35% off is a solid amount of discount, the Fitness Deal News promotion does get even better. If your order total actually ends up going over $50, that 35% off gets pushed to a much stronger 50%. Basically when you spend $50 on Redcon1, you will be able to get all of its many supplements at half price.
A few examples of those half price Redcon1 products include the pre-workouts Total War and Big Noise at $20 each, and the brand's signature meal replacement formula MRE at $40. To get all of the details on the promotion with the required coupon code and location, head on over to the Fitness Deal News website.