Genius launches its sequel pre-workout Warcry 2.0 in 7 different flavors
Oct 16th, 2019
Warcry 2.0 is the newest pre-workout from the Romanian company Genius Nutrition, which is, of course, replacing the original Warcry. The sequel supplement features a fresh new combination of ingredients, although it still keeps everything open and honest with a fully transparent formula.
Genius Nutrition's maximum two-scoop serving for Warcry 2.0 is actually quite heavy, weighing in at 20g. It comes with a handful of ingredients to support each of the effects it's designed to deliver. Those benefits include increased energy, improved focus, and better muscle pumps.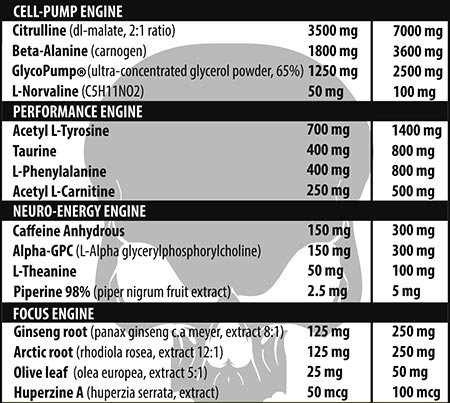 We've added the full facts panel from Genius Nutrition's Warcry 2.0 directly above, and as mentioned, it is fairly packed out. The stimulant powered pre-workout includes citrulline malate at a dose of 7g, caffeine at a solid 300mg, 3.6g of beta-alanine, and 2.5g of the branded GlycoPump glycerol.
Genius Nutrition has already replaced the previous Warcry with the 2.0 version on its website, where it costs 149 RON (34.56 USD) for a 20 maximum serving tub. It also has an impressive seven flavors to choose from, including unique options like Alien Fruits, Electric Juice, and Purple Fantasy.