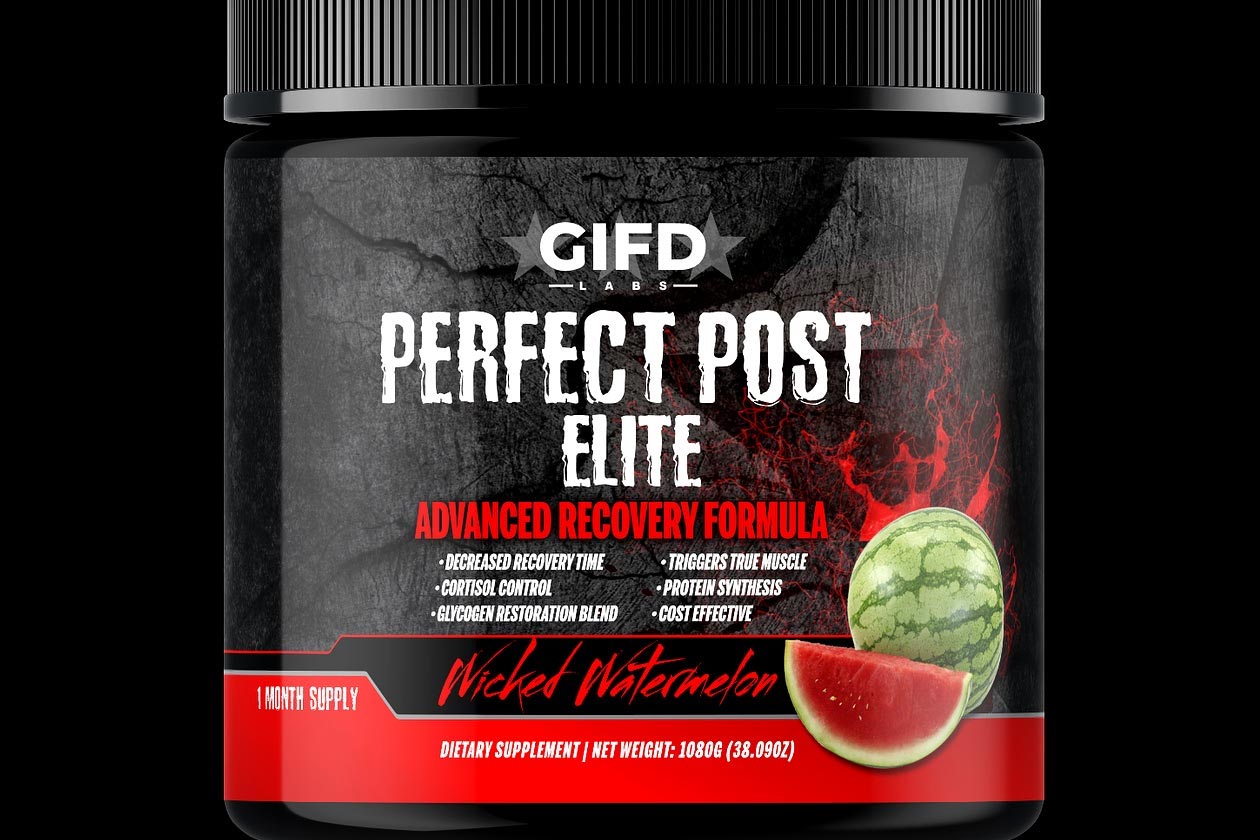 An upgraded version of one of Jerry Ward's earliest GIFD Labs supplements in Perfect Post Elite, has been confirmed as coming soon. The product goes by the name Intrapost-HP, and is going to be a peri-workout formula, which is something you use before, during, and after your workout.
For now, only the name and benefits have been confirmed for GIFD Labs Intrapost-HP. Since however, the supplement is considered to be an upgraded Perfect Post Elite, we suspect it'll have a similar formula to that product with a mix of carbohydrates, aminos, and a few other things.
As for the benefits GIFD Labs is aiming to deliver with Intrapost-HP, they're much the same as Perfect Post Elite. The product has been formulated to support protein synthesis and cortisol control, decrease recovery time, and help restore glycogen, which further suggests carbs are in the mix.