Introducing CBDfit and its diverse family of CBD infused supplements
Oct 11th, 2019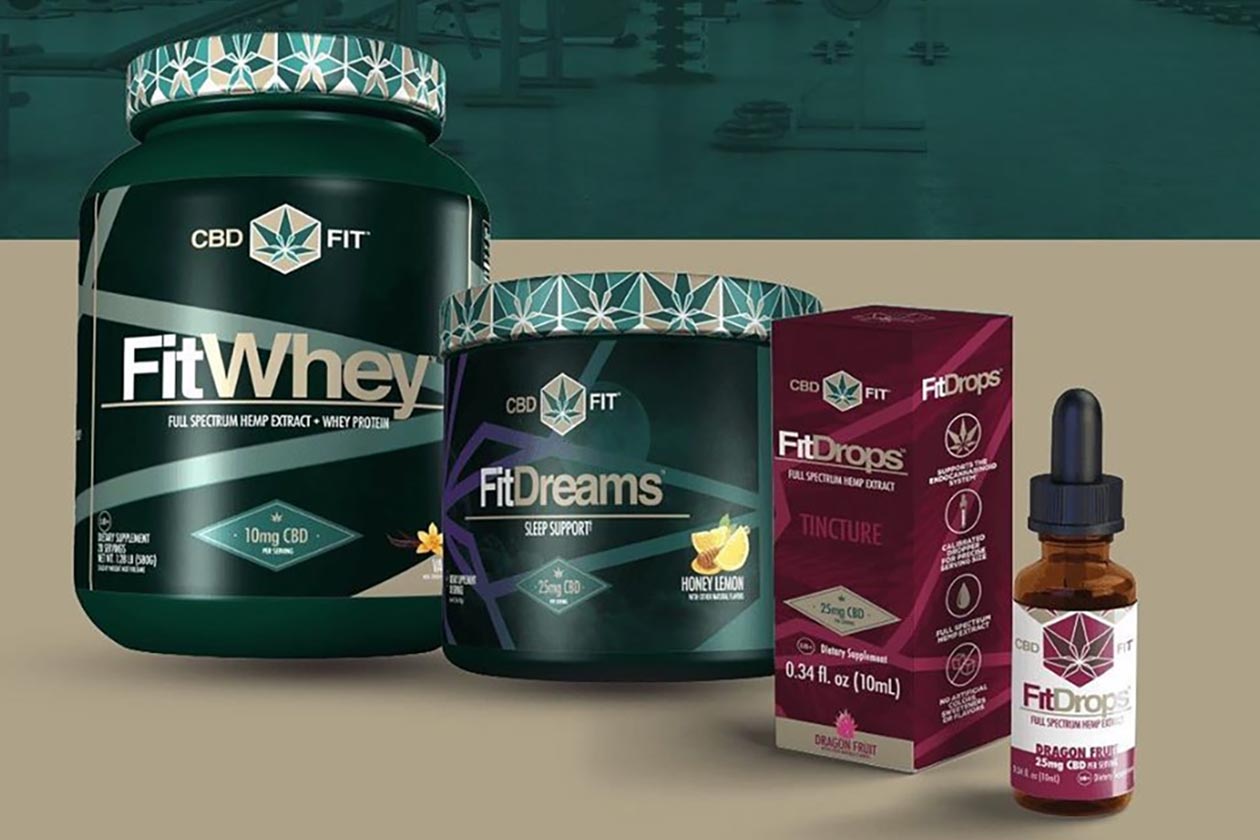 CBDfit is a fitness and lifestyle supplement company and as you could probably gather by its name, its products are infused with CBD. While CBD infused supplements aren't anything new, CBDfit has done it with a wide variety of items, unlike any other brand we've come across.
The CBDfit line currently consists of six different products, and as mentioned, they're all infused with CBD. The list of includes the protein powder FitWhey, FitDreams for sleep, FitJoint, the protein bar FitDelite, and the full-spectrum hemp oil formulas, FitDrops and FitCapsules.
The majority of the supplements from CBDfit come with 10mg of CBD per serving, or in the case of FitDelite, 10mg per bar. The exceptions to that are the brand's FitDrops with 25mg per ml, and the nighttime product FitDreams which comes with 25mg per serving.
You can read more about each of the CBDfit supplements on its website as well as purchase any of them through the site's online store. The growing company also recently partnered with the retailer the Vitamin Shoppe, and now has a good selection of products stocked by the store.