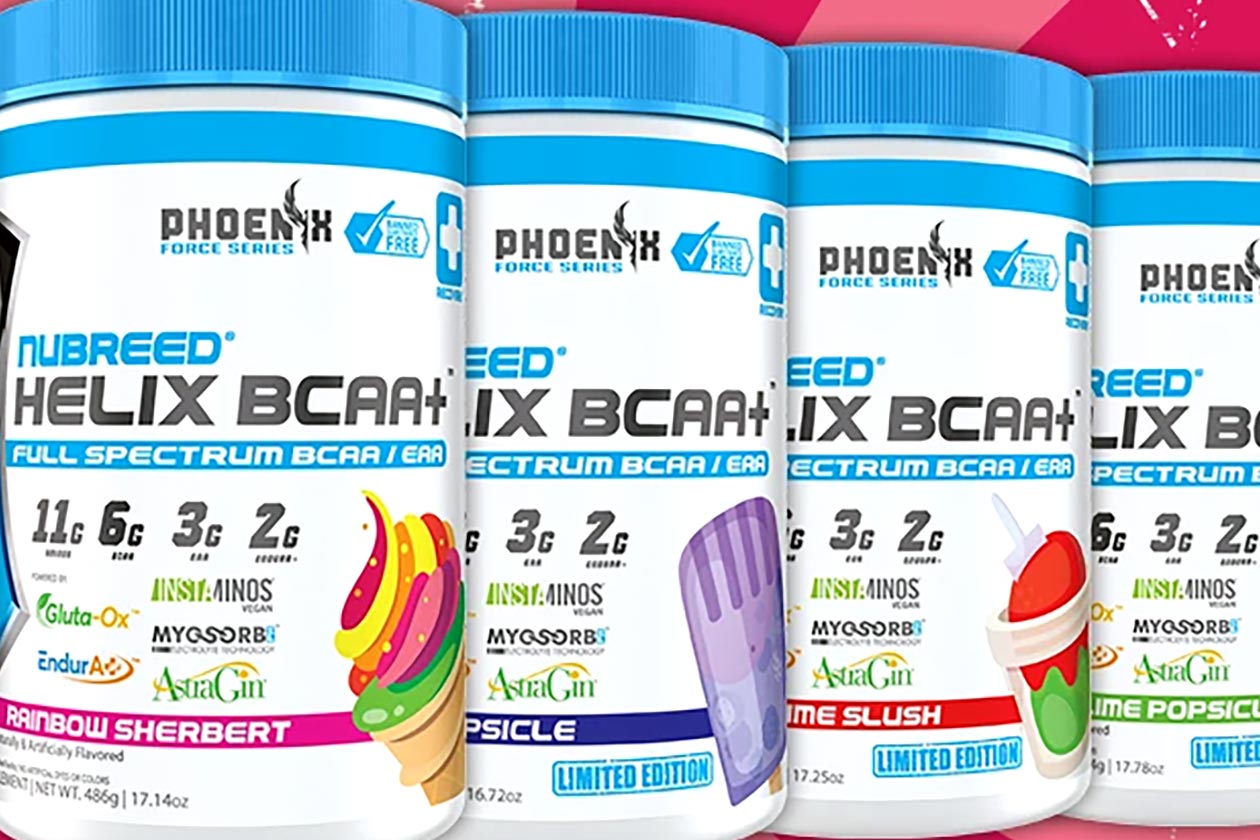 Nubreed Nutrition has brought back the limited-edition line of ice cream truck flavors launched earlier this year for its amino supplement Helix BCAA. The brand initially released the series back in July, but it was extremely limited and only available for seven days from July 16th through to the 23rd.
The special edition Helix BCAA family is made up of four flavors with Rainbow Sherbert, Lemon Lime Popsicle, Cherry Lime Slush, Grape Popsicle. They all come with the same amount of servings and formula as the regular Helix BCAA including a combined 9g of EAAs and a blend of ingredients for hydration.
As mentioned, Nubreed Nutrition's limited line of Helix BCAA flavors is now available again from this week through until Wednesday of next week. The place to go to get your hands on the series is the brand's website, where they cost a lot less than any of the regular flavors at $19.99 per tub.