Morphogen's Protegen protein gets another creative flavor option
Oct 17th, 2019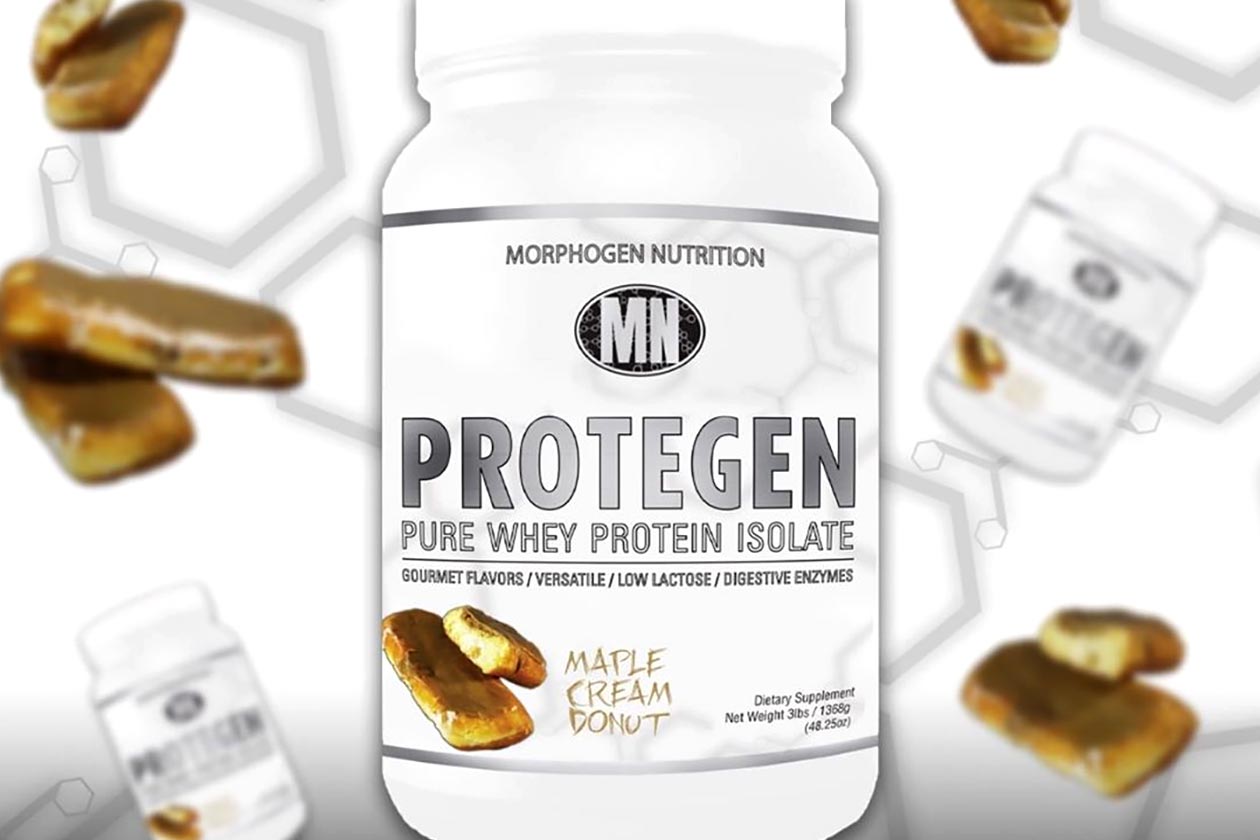 The reputable and growing Morphogen Nutrition, who is known for well put together supplements, has dropped another flavor today of its Protegen protein powder. Protegen is a lean, fast-absorbing protein powered by whey isolate with 20g of protein per serving and added enzymes to support digestion.
Another highlight of Morphogen Nutrition's Protegen is that it comes in a variety of unique flavors, which is certainly the case with this week's new addition to its menu. Now available alongside the brand's other creative options such as Peanut Butter and Jelly and Caramel Cookie is Maple Cream Donut.
You can grab Morphogen Nutrition's Maple Cream Donut Protegen from its online store at $48 for a 3lb, 46 serving tub. While that does sound like a lot of servings, keep in mind the product has 20g of protein per serving, not the usual 25g. If you work it out based on that usual amount, it's more of a 37 serving tub.