Nutrend drops another bar with 25g of protein and just 194 calories
Oct 10th, 2019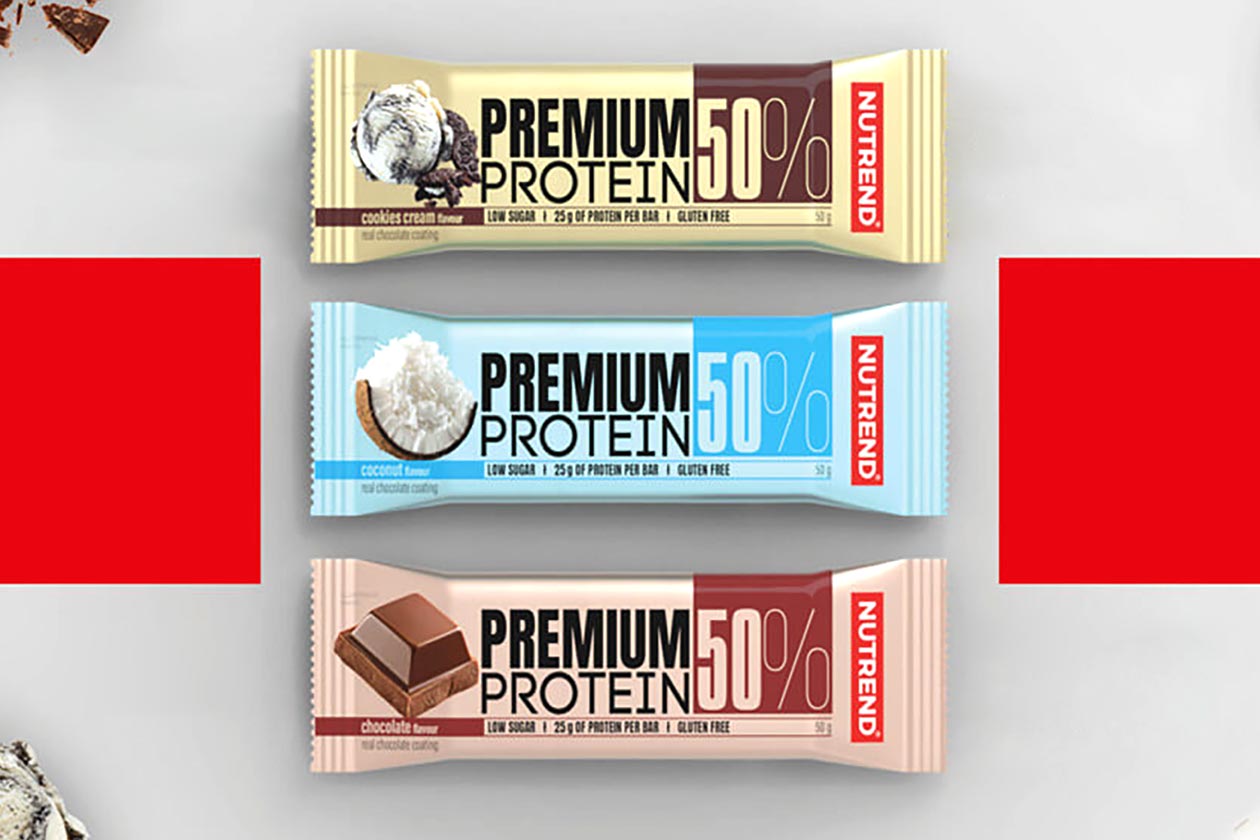 The Czech brand Nutrend has made it two entirely new products this week with the launch of a second high protein snack. Unlike the Be Slim Bar we shared details on two days ago, the brand's latest protein bar has a much higher percentage of protein, plus the product itself is also slightly bigger.
Nutrend's other new snack for the week is the Premium Protein 50 Bar, which has one of the leanest nutrition profiles we've seen on a protein bar. Each of the brand's 50g bars provides 25g of protein with hydrolyzed collagen and whey isolate as its primary sources of protein.
The other macros making up Nutrend's Premium Protein 50 Bar are 2.8 to 3.3g of fat, between 10 to 11g of carbohydrates, only 1g of sugar, and 194 to 196 calories. As mentioned, the nutrition profile is quite lean, as most protein bars that have about 20g of protein don't have less than 200 calories.
Nutrend's Premium Protein 50 Bar is now out and available with three gluten-free flavors to choose from, and all of which are coated in milk chocolate. The high-protein snack's flavors are Cookies Cream, a straightforward Chocolate, and something a little different in Coconut.