Oct 9th, 2019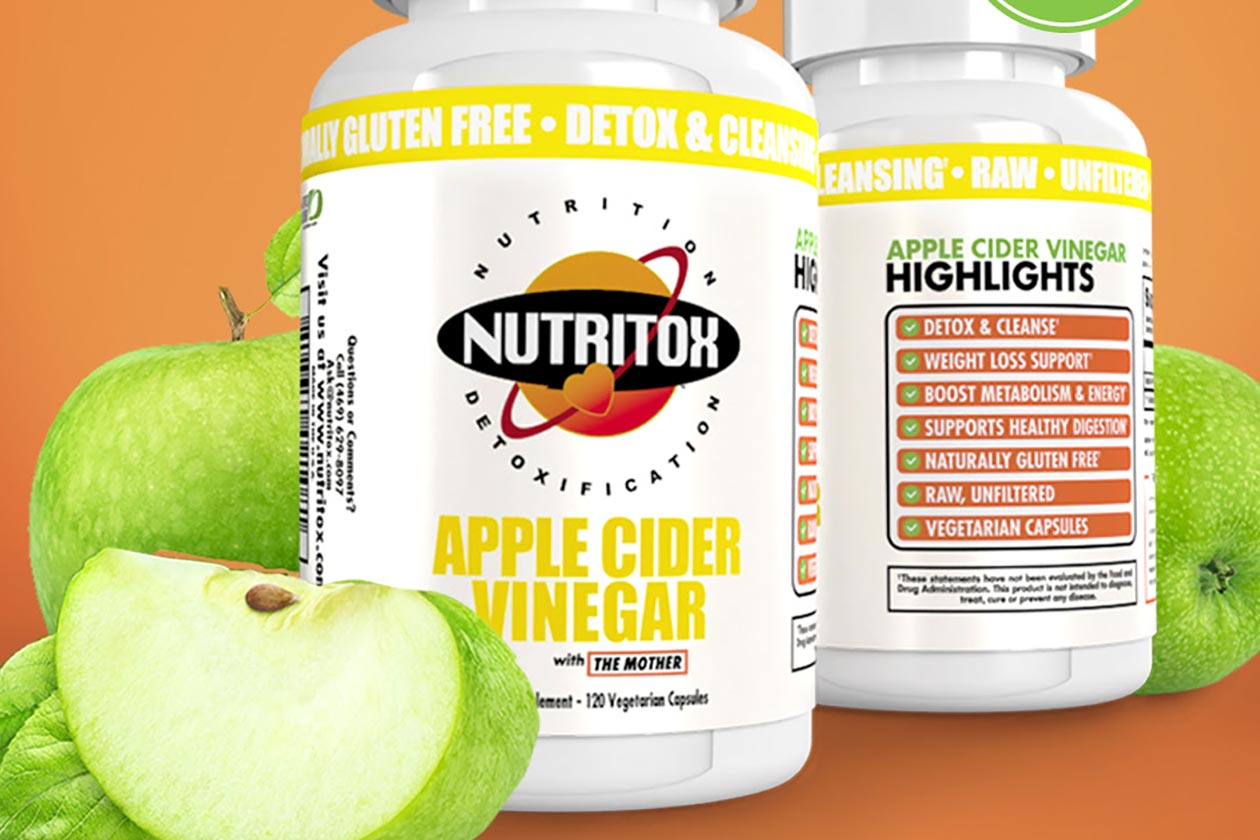 MAN Sports' health brand Nutritox has launched its simple and straightforward apple cider vinegar supplement this week with a handful of introductory deals. The detoxification product packs 1.6g of apple cider vinegar per serving, and to make it easier to take; it comes in capsule form.
The newest Nutritox supplement is available in bottles of 120 capsules, with 800mg of apple cider vinegar in each or 1.6g per two-capsule serving. The deals the product has launched with include one bottle for $24.99, and two for the same price of $24.99 but with a free pill container.
The third offer on Nutritox's apple cider vinegar supplement is the best value of the lot with four bottles for $18.75 each, plus the free pill container. If you like the sound of any of the introductory deals, you'll need to head to the Nutritox website before they expire tomorrow morning.