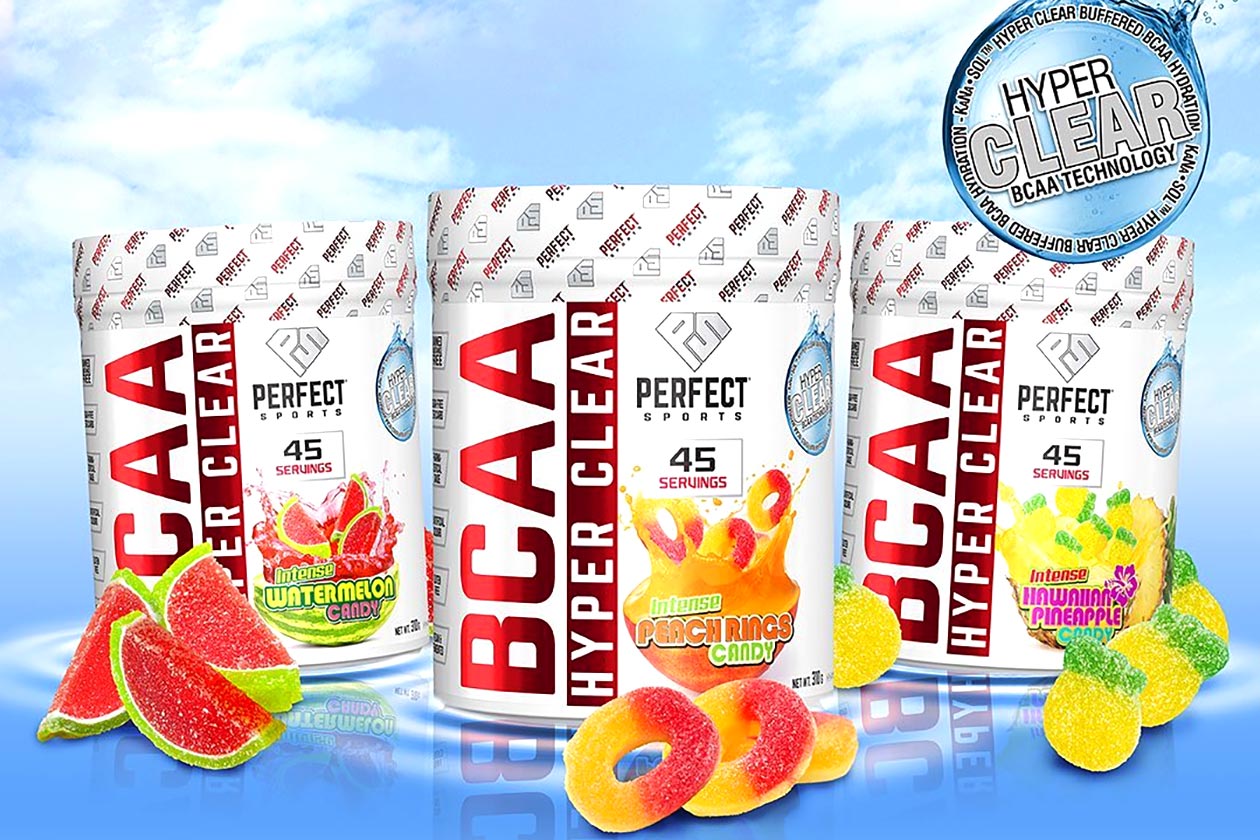 Perfect Sports has unveiled a new competitor for the amino market, which is similar to its previously released BCAA Supreme Soda Series. The upcoming supplement is called BCAA Hyper Clear and features 5g of fermented and vegan-sourced BCAAs per serving, just like the BCAA Supreme Soda Series.
Perfect Sports has also enhanced BCAA Hyper Clear with KaNaSol buffering technology to improve the product's solubility. It has been put together in four flavors, all of which effortlessly mix with no foam left on top. BCAA Hyper Clear's options are Peach Rings Candy, Hawaiian Pineapple, Watermelon Candy, and Unflavored.
The all-new amino supplement from Perfect Sports is due to be out and available in its local Canadian market very soon. BCAA Hyper Clear will have a little more than the usual 30 servings per tub with 45, and is going to have a regular retail price of $32.99 CAD (24.76 USD).