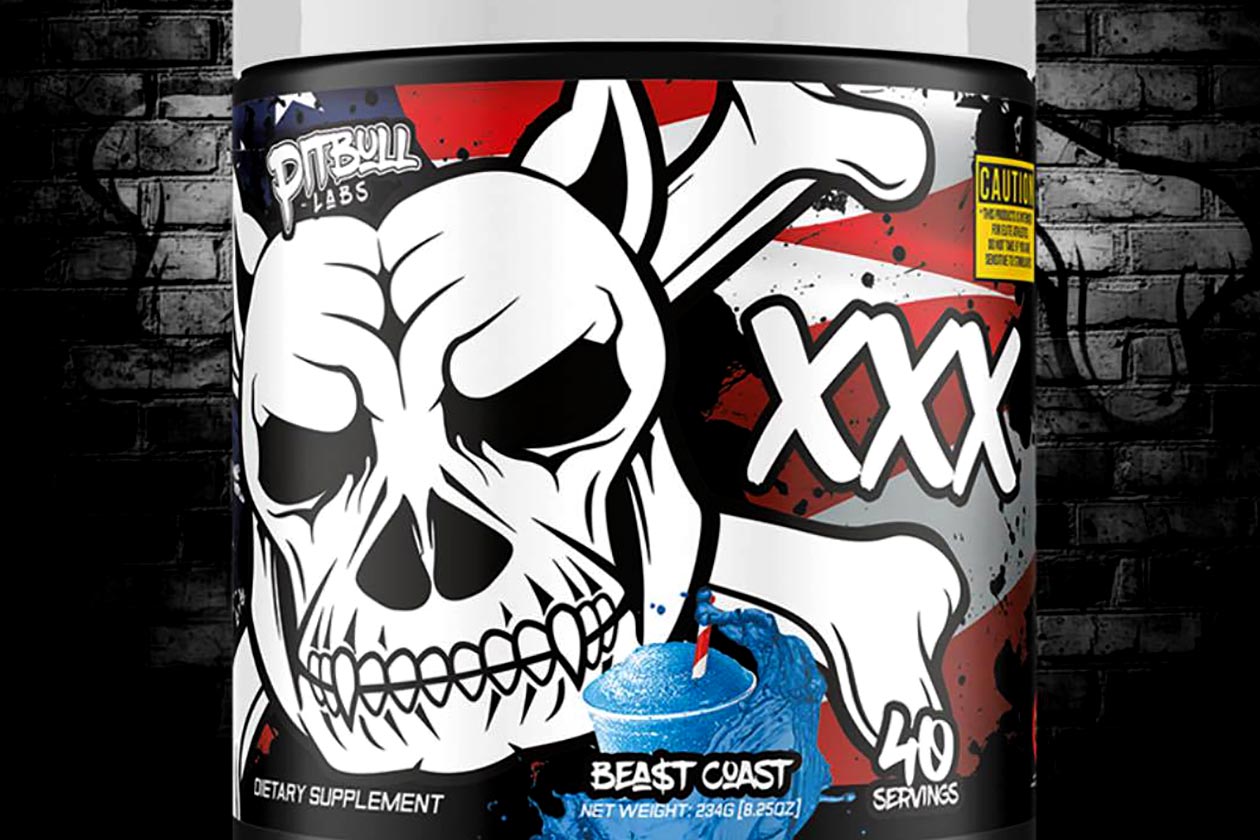 Pitbull Labs' promising new XXX pre-workout and its first entirely new supplement in quite some time, is now available for purchase. The first place you can pick up the product packing 400mg of caffeine as well as juglans regia and eria jarensis, is the reliable and always efficient retailer Natural Body.
The store now has it in stock at $34.99 for a 20 maximum serving tub, or if you purchase two full-size tubs, it drops below that $30 mark to just $29.99 each. Not only is Natural Body the first place stocking Pitbull Labs' XXX pre-workout, but it's also the only place you can get its Beast Coast flavor.
Pitbull Labs has decided to make the unique Beast Coast option exclusive to Natural Body, so you won't be able to find that one at any other stockist. There is just one other flavor available for the XXX pre-workout outside of Beast Coast, which is also now in stock at Natural Body with Strawberry Slushie.