Bite-sized cheese snack made with Gouda on the way from XXL Nutrition
Oct 17th, 2019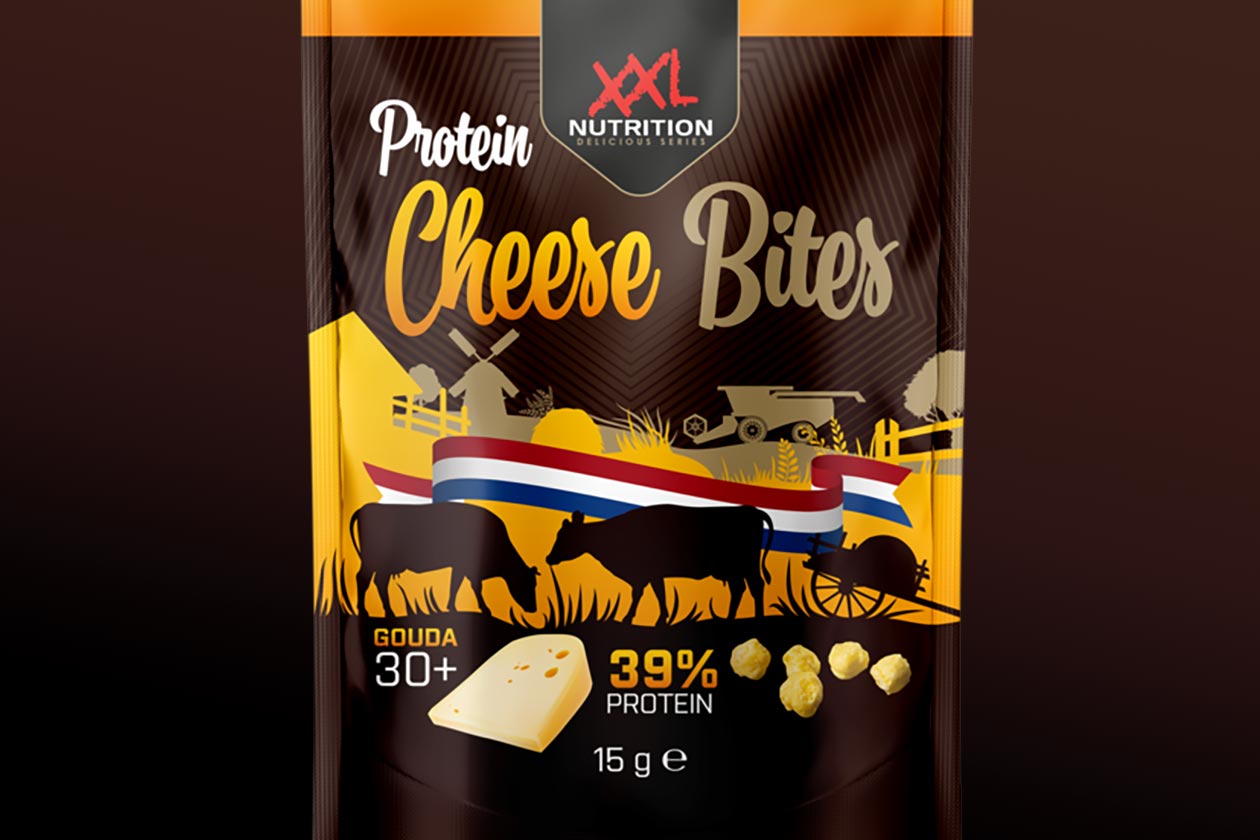 The major European retailer XXL Nutrition has a number of new items coming down the pipeline for its own brand of products, including an on-the-go cheese snack. Protein Cheese Bites is the upcoming functional food release from XXL Nutrition that is perfect for cheese lovers.
The supplement store's new product is a 15g bag of bite-sized cheese pieces made with Gouda 30+. XXL Nutrition's Protein Cheese Bites promise a rich cheesy flavor with an equally impressive nutrition profile that's high in protein with a moderate amount of carbohydrates and fat.
An entire bag of the upcoming Protein Cheese Bites will provide 5.85g of protein, 3.3g of carbohydrates, just 110mg of sugar, and 3g of fat, for a total of 66 calories. XXL Nutrition's cheesy snack will be available soon and is going to be very cost-effective at only €0.99 (1.10 USD) per bag.