Animal launches its stim-free Animal Pump Pro for pumps and focus
Nov 12th, 2019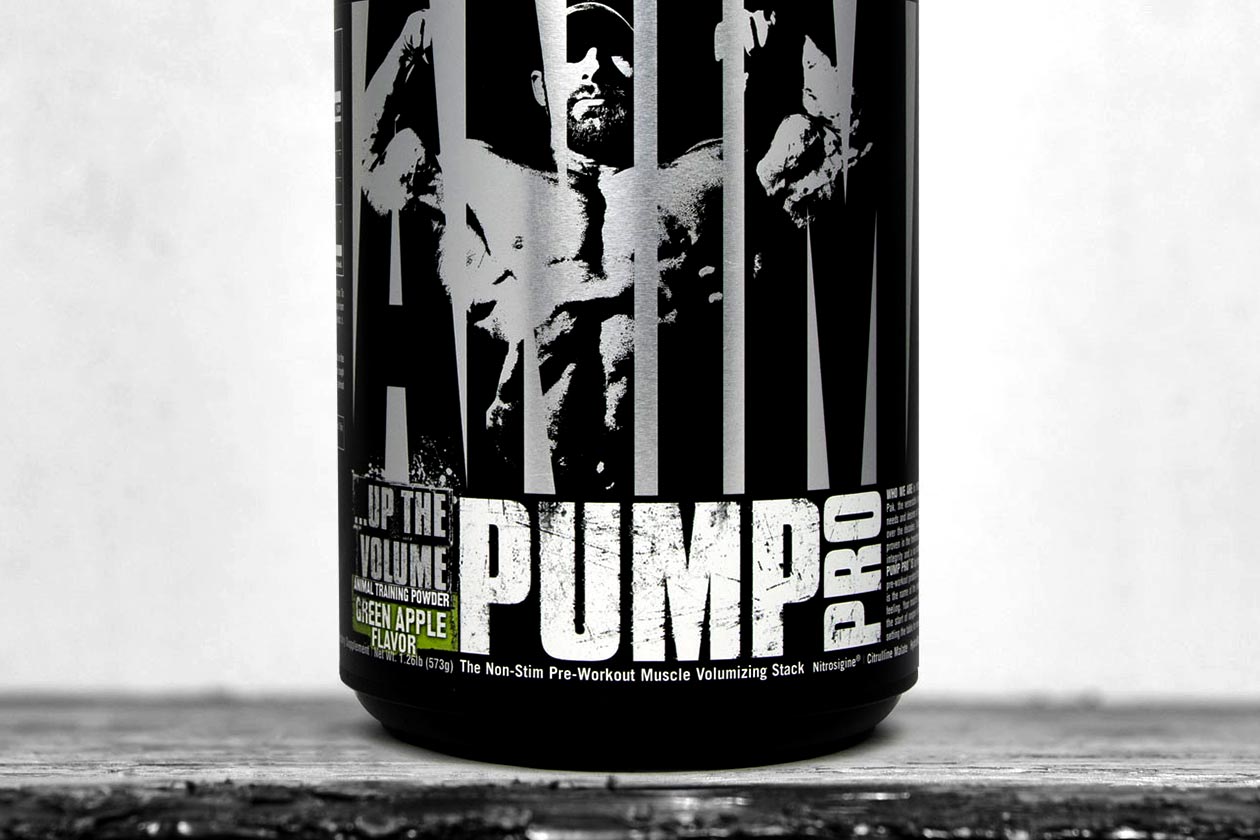 Animal Pump Pro is the latest pre-workout from the makers of Animal Pak, which contains no stimulants, unlike most other pre-workouts. The supplement comes with a fully transparent combination of ingredients to enhance muscle pumps while you workout, although pumps aren't all it's built for.
Formula and benefits
Animal's all-new Animal Pump Pro is a hybrid pre-workout of sorts, formulated with support for mental focus and hydration as well as pumps, as per its title. As mentioned, it is stimulant-free, so you won't get that signature boost of energy found in most pre-workouts on the market.
The formula behind Animal Pump Pro is fairly short and sweet, with four ingredients for pumps and four for focus and hydration. The product includes the likes of citrulline malate at 4g and a hefty 3g of HydroMax glycerol for pumps, and 2g of tyrosine, 600mg of alpha-GPC, and 400mg of sea salt for focus and hydration.
Availability and flavors
Animal's stimulant-free pre-workout is available for purchase starting this week from its official online store at animalpak.com. Directly from the brand, Animal Pump Pro will cost you $35.95 for its regular, 20 full serving tub, and $52.95 for its 50% larger but not 50% more expensive, 30 serving tub.
When it comes to flavors, Animal has put together a total of three, although they're not all available for the supplement's two tub sizes. For the 20 serving option, there is Green Apple and Strawberry Lemonade; then for the 30 serving, there is also Green Apple as well as Blue Ice Pop.