Arms Race hits GNC stores bringing the release of Foundation protein
Nov 6th, 2019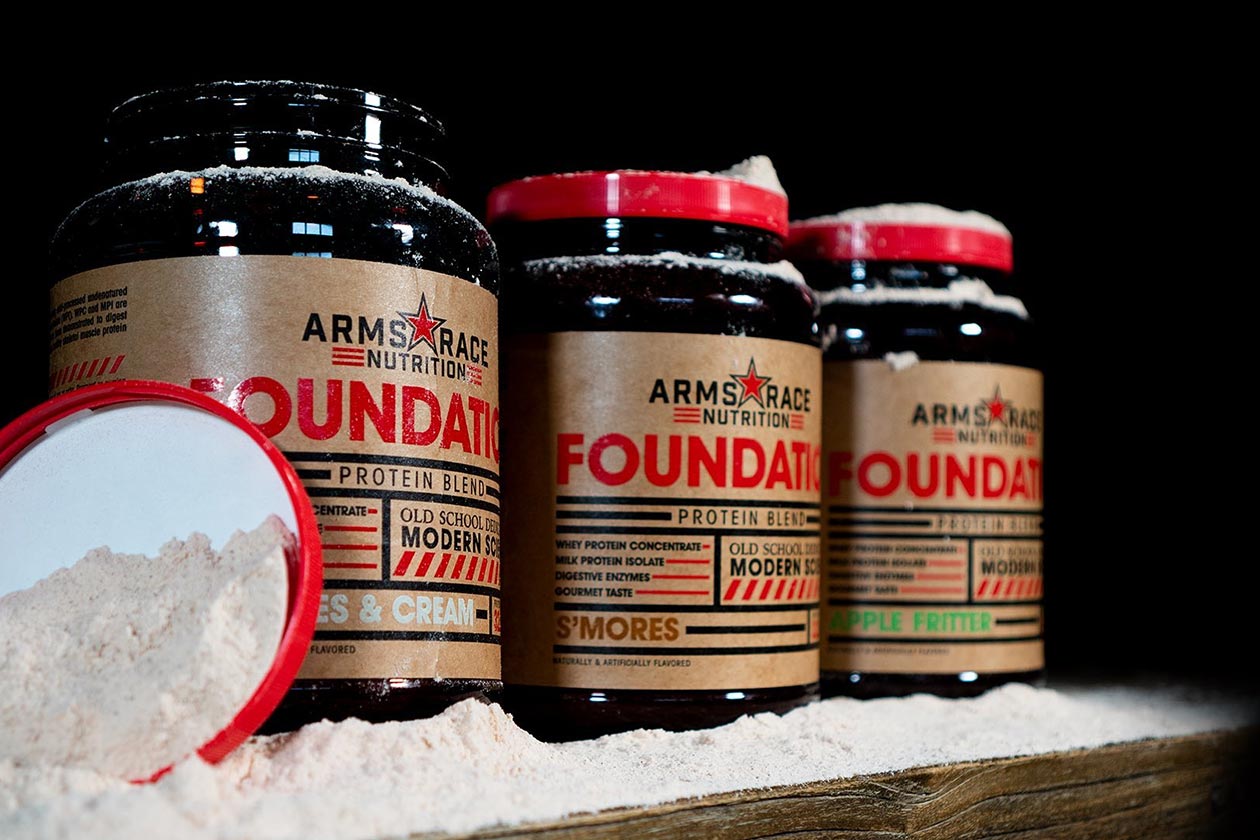 The still relatively new company Arms Race Nutrition is now available at almost 4,000 GNC stores across the country. The brand from Julian Smith and Doug Miller has hit the major retailer with all four of its original products; the pre-workouts Daily Pump and Harness, the amino Replenish, and the strength formula Vigor.
Arms Race Nutrition's launch at GNC has also brought with it the release of the brand's long-awaited protein powder, Foundation. The supplement provides 23g of protein per serving from undenatured whey and milk isolate with 4g of carbohydrates, 3g of fat, 130 calories, plus the DigeSEB enzyme blend to support digestion.
You can grab Arms Race Nutrition's first-ever protein powder from GNC locations as well as the retailer's online store at gnc.com. Through its website, Foundation costs the same as most of the brand's other products at $39.99 for a 27 serving tub in three creative flavors with Cookies & Cream, Apple Fritter, and S'mores.