Black Friday sale brings a site wide 28% off the Guerrilla Chemist's Chemix
Nov 28th, 2019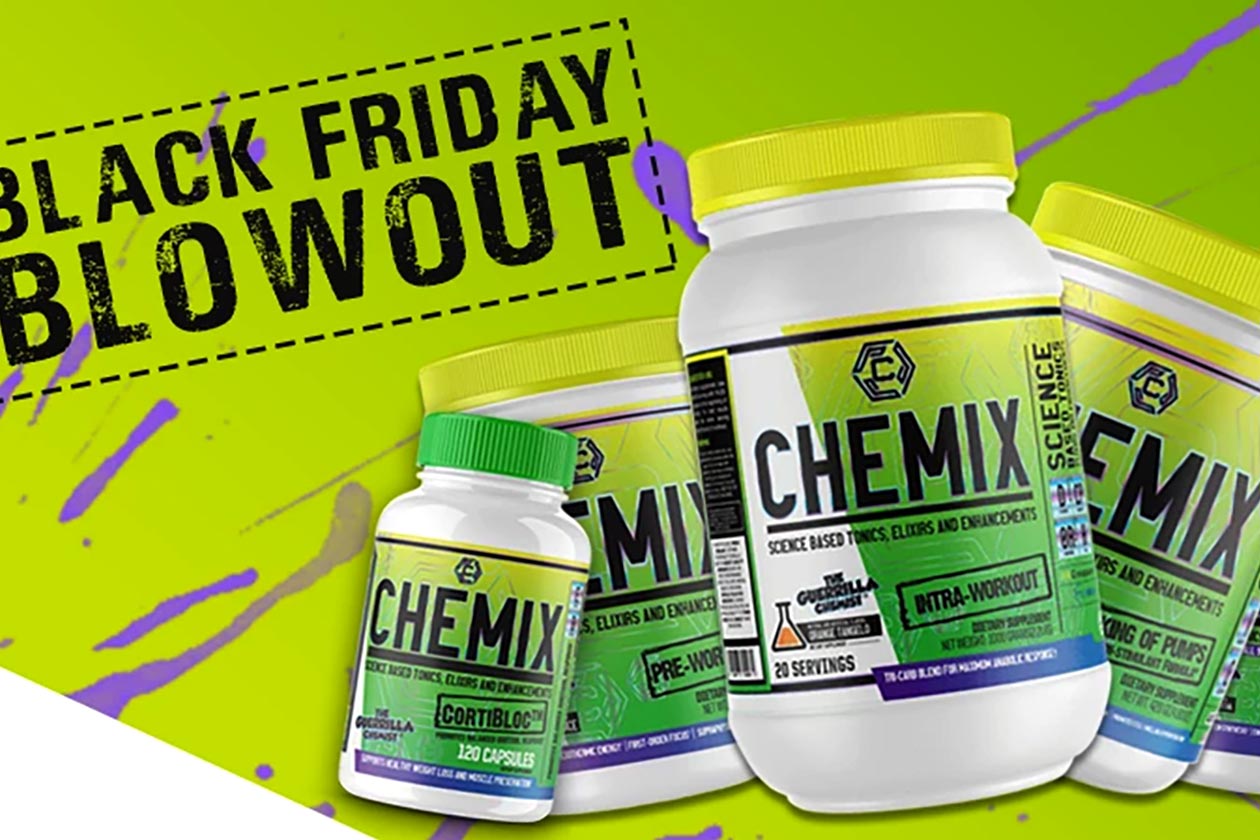 The Guerrilla Chemist's Chemix is definitely a more premium priced brand, although the products we've tried, do back that up with results. For Black Friday however, Chemix has dropped the price of everything on its website by a strong 28%, and that goes for supplement stacks as well as individual items.
The Black Friday deal drops the top-rated Chemix pump pre-workout King Of Pumps down to $35.99, and discounts the truly effective cortisol formula CortiBloc to $39.99. As mentioned, that 28% off also works on stacks, some of which come with freebies such as a shaker bottle and a limited edition Chemix tee.
Chemix's Black Friday promotion does require a coupon code with "BLACKOUT28", with the website to use it on being chemixlifestyle.com.