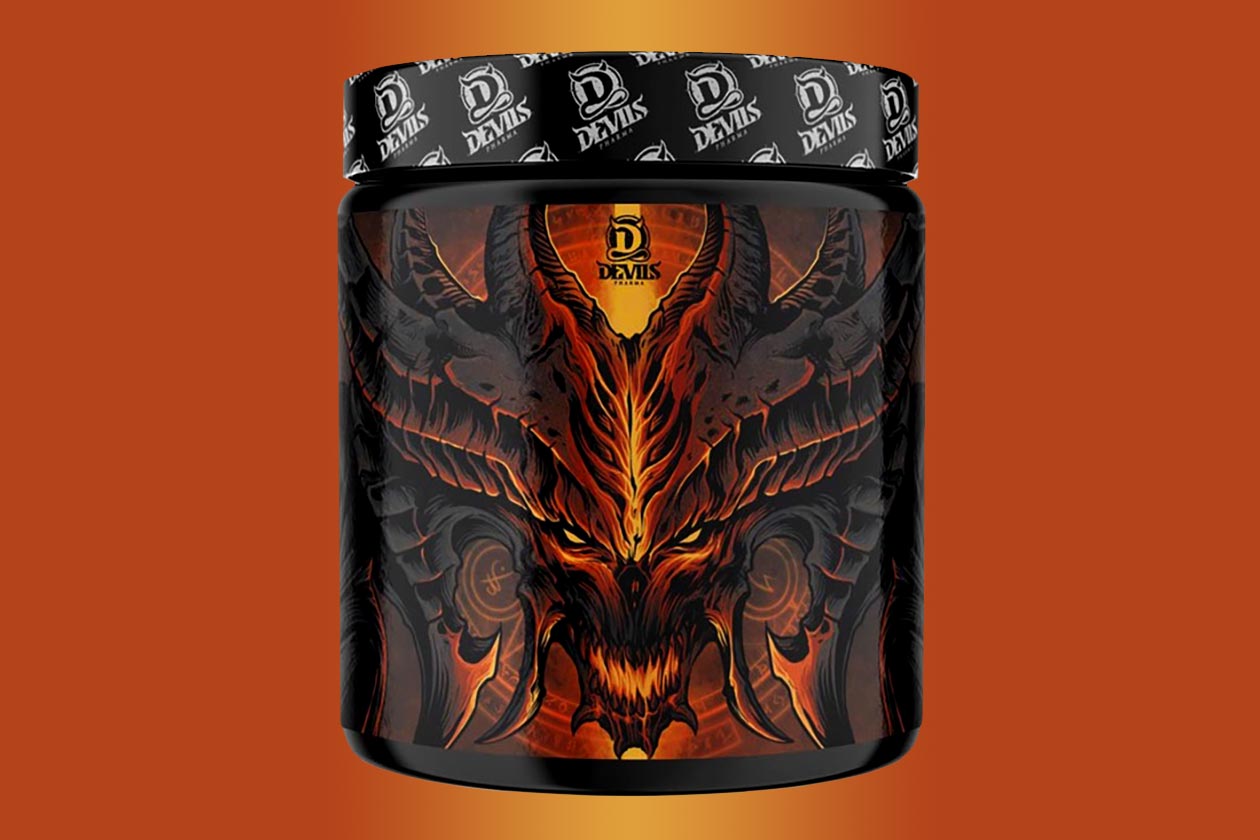 Devil's Pharma is a new supplement company out of Europe that just hit the market with the one product. Like most newcomers to the industry, the brand's first release is a pre-workout that goes by the name Devil's Work. Devil's Pharma does plan on expanding into other categories in the coming months, but for now, it only has the one supplement.
While Devil's Pharma is a new entry into the industry, its first product Devil's Work, features a relatively intense combination of ingredients. The European brand designed the supplement for people that enjoy high potency, stimulant heavy formulas. Not too surprisingly, the pre-workout has plenty of ingredients for energy and focus as well as a few for pumps.
Devil's Work from Devil's Pharma comes with an impressive 19 main ingredients, all of which are openly and transparently dosed. You can see its full formula in the facts panel below, although that is based on a single-scoop serving. The brand suggests taking one and a half for the maximum experience, so you can add 50% to all of those dosages.
A few of the highlights from the first product from Devil's Pharma include 1.5g of AGmass branded agmatine, 4.5g of citrulline malate, 3mg of the stimulant yohimbine, and 375mg of DMHA.
As mentioned, Devil's Pharma is a European brand and currently only has its pre-workout Devil's Work available in Germany. However, just like how it plans to expand into more categories, Devil's Pharma is planning to expand into other countries. It is already in talks with potential partners in other major European countries such as Poland, France, and the UK.