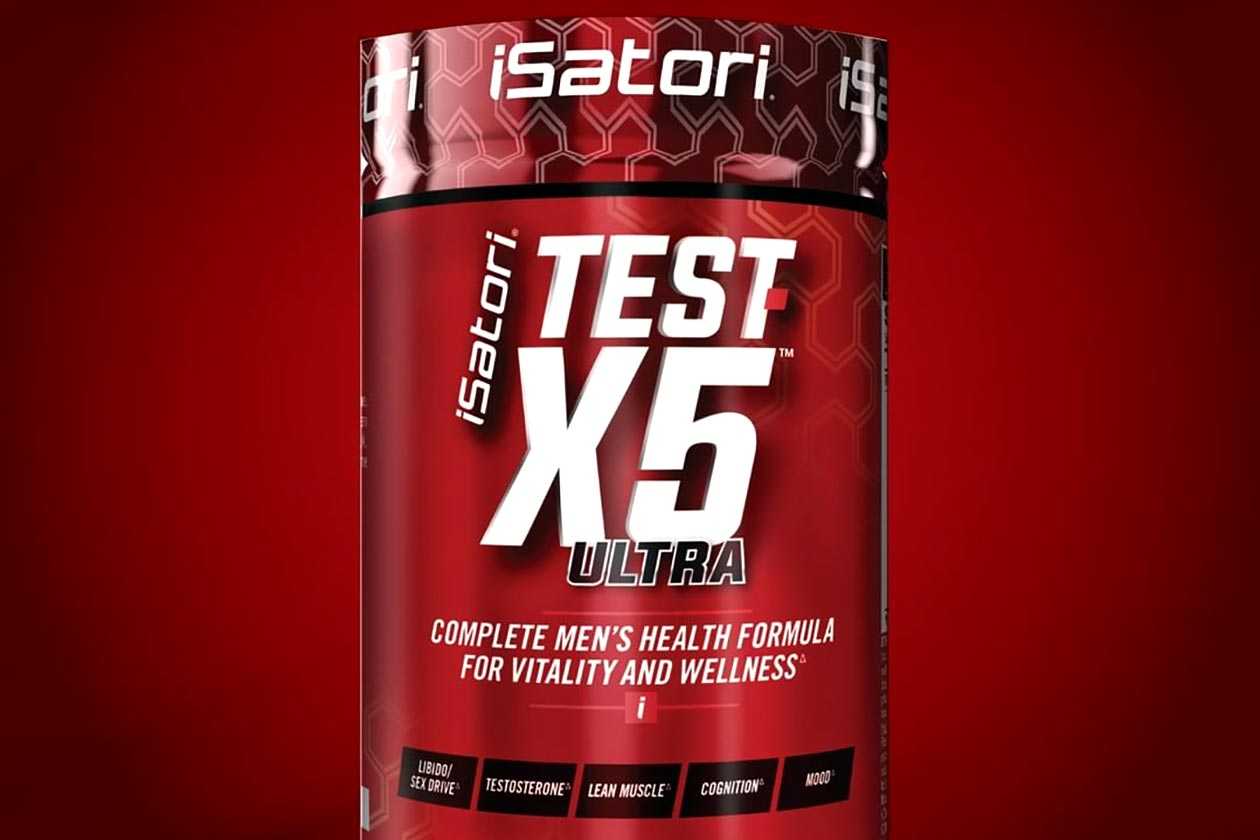 iSatori's all-new and comprehensive men's formula Test-X5 Ultra, has arrived just a few days after being previewed. The supplement is available now through both the brand's website as well as Amazon at $29.99. Of the two, Amazon is the better place to go as you can currently save 40%, which discounts Test-X5 to only $17.99.
The latest iSatori product and first entirely new release we've seen from the brand in quite some time, is formulated to help in five different areas, hence the "X5" in its name. The fairly complete men's health supplement promises to support mood, sex drive and libido, lean muscle, focus and cognition, and healthy testosterone levels.
On the ingredient side of iSatori's Test-X5 Ultra, there are three main groups of ingredients, as well as 3mg of BioPerine black pepper to help with absorption. Of the three main groups, two are made up of non-transparent blends, with the third being a testosterone complex consisting of 400mg of fenugreek and 50mg of DHEA.
As for what's in those two Test-X5 Ultra blends, the first is a libido complex weighing in at 910mg and featuring the likes of DAA, mucuna pruriens, avena sativa, and methoxyisoflavone. The other blend is for the product's mood and focus benefits, tips the scales at 210mg, and includes the likes of ashwagandha, DIM, yacon root.