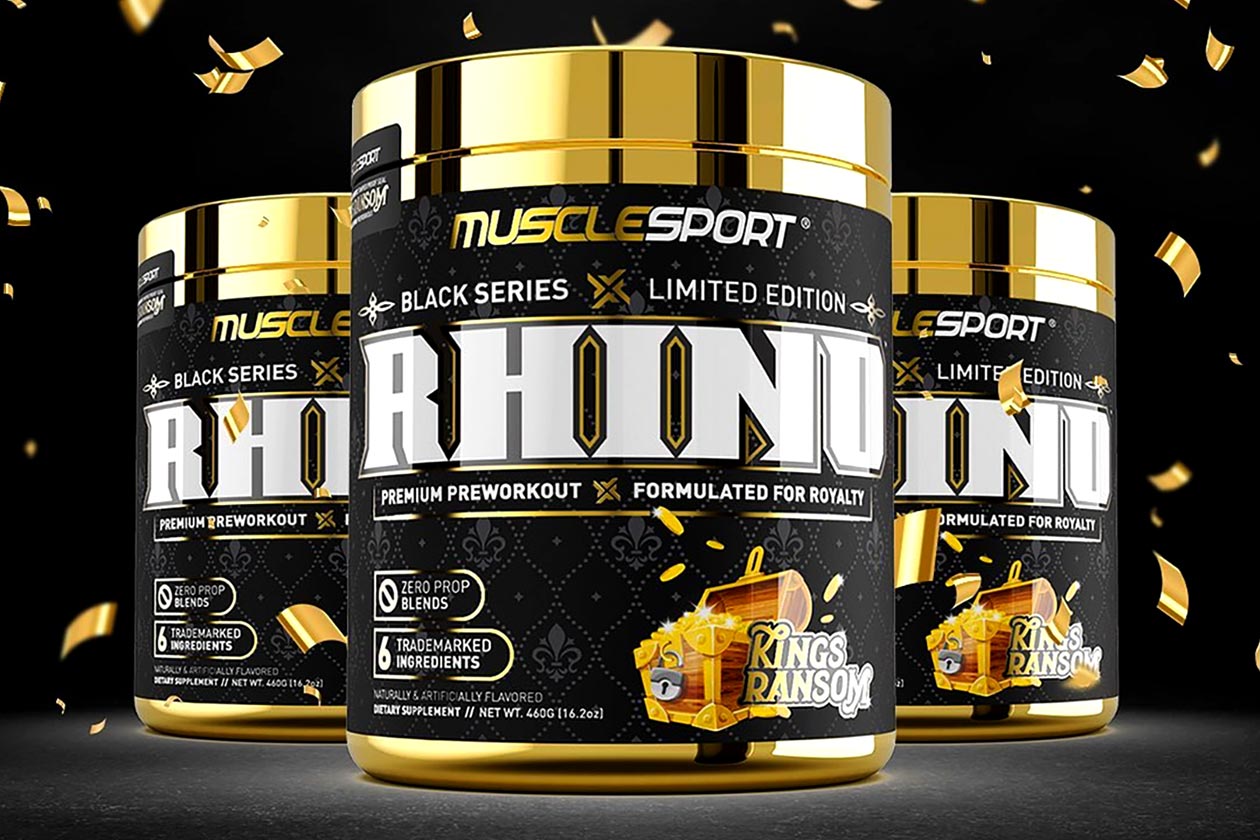 Muscle Sport has announced its powerful and well-rounded pre-workout Kings Ransom Rhino Black, is now available once again, and this time it's back for good. The brand launched the supplement earlier this year but only had it around for a limited time and with a very different formula compared to the regular version of Rhino Black.
You can grab Kings Ransom Rhino Black from Muscle Sport's online store with the same intense combination of ingredients that placed it in our list of top five pre-workouts on the market. The incredibly effective formula behind Kings Ransom is the same as the one in the Forbidden Fruit Rhino Black, which is also now available from the brand's website.
Muscle Sport's returning Kings Ransom Rhino Black carries the same regular price as it did when it dropped near the start of the year at $69.99. To celebrate the relaunch of the product, however, the brand is running a strong sale where you can use the coupon "PWOKING" and get the top-rated pre-workout for half price at just $35 for a 20 serving tub.