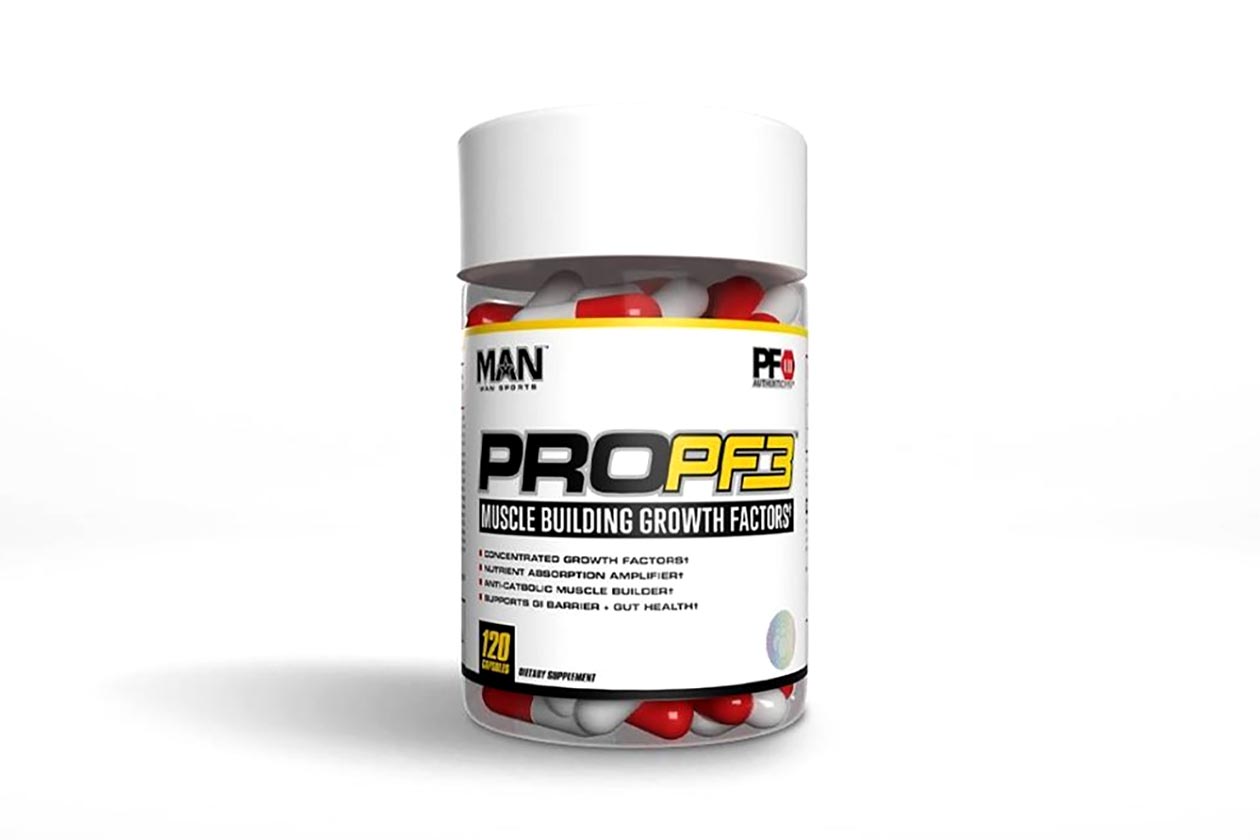 Years ago MAN Sports released the unique protein replacement or protein supporting supplement, Pure PF3. The product was eventually discontinued as its main ingredient ended up becoming prescription only, which meant the brand could no longer sell it as an over-the-counter supplement.
MAN Sports has now announced it is bringing back Pure PF3 but in a slightly different format and formula. The brand's upcoming product is named ProPF3, and it will be coming in capsule form. As for its ingredients, MAN is saying it's bringing back that original Pure PF3 compound, but the overall formula won't be the same.
ProPF3 from MAN Sports is also being promoted as more of an anabolic supplement to help with muscle building, which was not the marketing angle Pure PF3 went with. It is however, still promising to make quite the impact on the industry with the brand going as far as saying it will "change the game".
MAN Sports now has quite the list of new products coming down the pipeline as over the past few months it has announced three that are expected to hit the market soon. You have the exciting return of Pure PF3 in ProPF3 as well as the fat burner Lean PhD and the pump pill VasoJet.