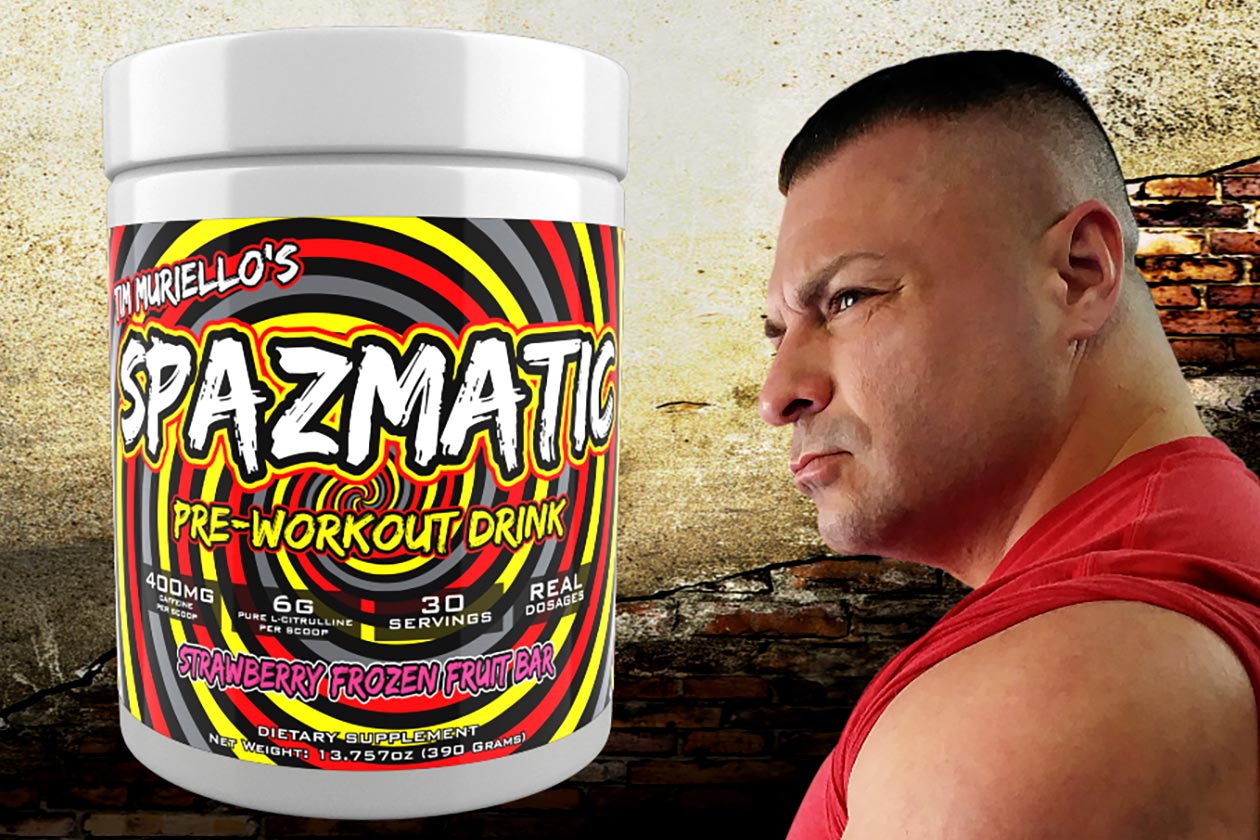 TIm Muriello has finally revealed and released the all-new version of his first-ever supplement, the original, stimulant-powered pre-workout Spazmatic. Muriello has made just a handful of tweaks to the product, dropping a couple of ingredients as well as increasing the dosages of a few of its major features for a more stimulating effect.
Much like the previous version, the reformulated Spazmatic still aims to deliver a complete pre-workout experience packed full of ingredients for increased energy and focus, as well as improved pumps. The removed features are higenamine and hordenine, which we suspected would be the case since they were added to the FDA's advisory list.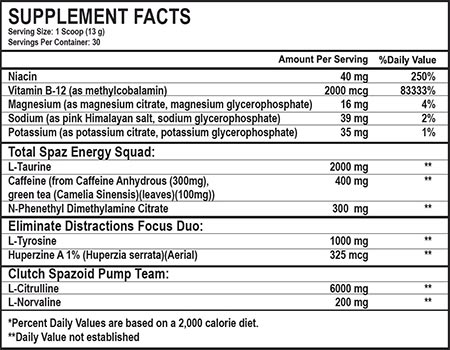 All of the other ingredients have remained for Tim Muriello's updated Spazmatic, with everything either at the same dose or higher. Three of the pre-workout's features have been increased, and by quite a bit, with citrulline now at 6g instead of 4.5g, huperzine A up to 325mcg from 200, and almost twice the amount of eria jarensis at 300mg per serving.
Tim Muriello's revamped Spazmatic pre-workout is now available to order from Muriello's website and at a fairly reasonable price of $34.99 for a full 30 serving tub. The supplement comes in just the one flavor at the moment with Strawberry Frozen Fruit Bar, which fans may be familiar with as it was available for the previous Spazmatic.