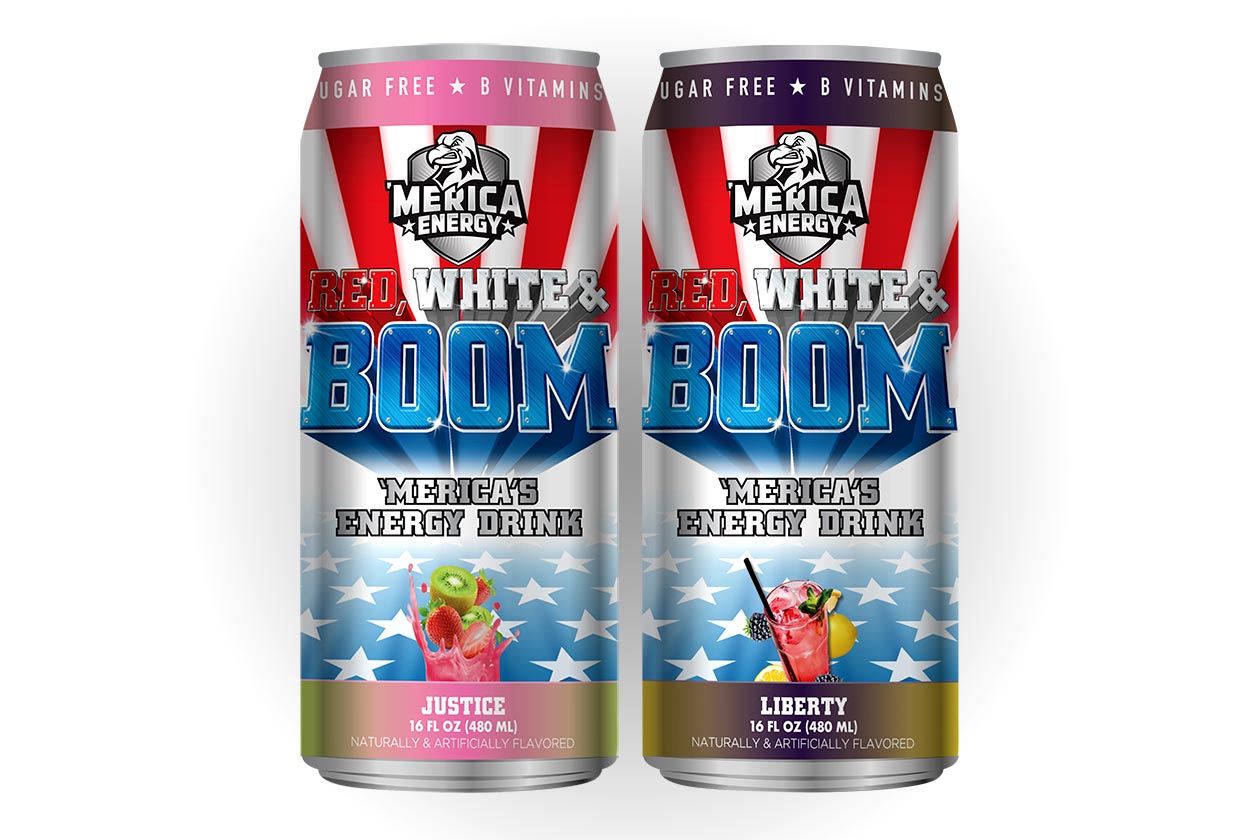 'Merica Labz has shared a close up look at the two new flavors of its delicious energy drink 'Merica Energy, expected to arrive in January of next year. The brand first mentioned the upcoming products at the beginning of last month, and now we know what they're going to look like and taste like.
The Liberty flavor of 'Merica Energy is going to be a Blackberry Lemonade recipe while Justice will be a Strawberry Kiwi effort. In typical 'Merica fashion, both flavors are going to feature an illustration on the side of their cans with Lady Liberty and Lady Justice, which is the first time the brand has used female icons.
Once again, 'Merica Labz plans on launching its top-tasting 'Merica Energy in Liberty (Blackberry Lemonade) and Justice (Strawberry Kiwi), sometime next month. It will be a great way to welcome in the new year, with all of the brand's usual stores and stockists expected to be getting the flavors.