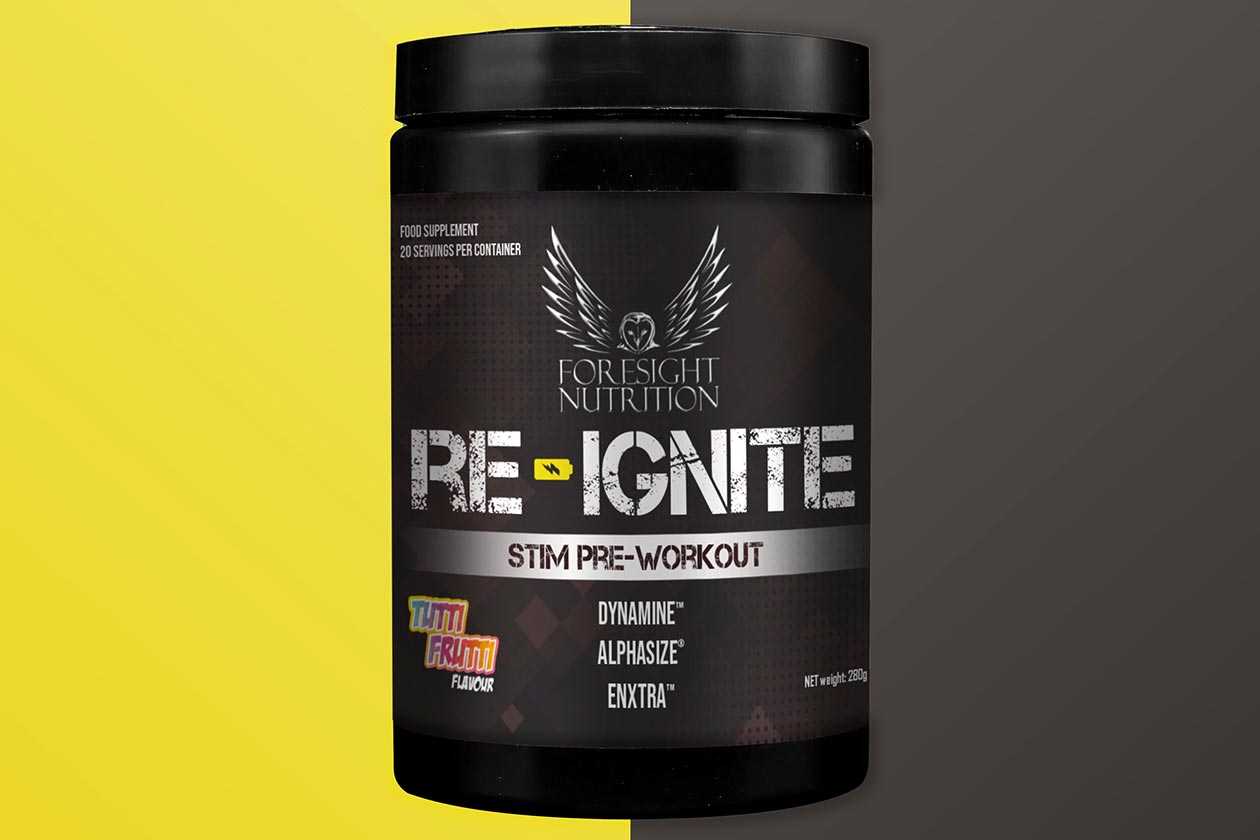 Re-Ignite is an all-new pre-workout from the UK-based brand Foresight Nutrition, who is also a sister company of the well-known distributor Insight Supps. While this is far from the brand's first-ever supplement, it is probably its biggest to date, considering it is Foresight's first entry into the saturated pre-workout market.
Foresight Nutrition's Re-Ignite brings together a fairly comprehensive mix of ingredients, most of which you'll be familiar with if you're a regular pre-workout user. The product does feature a stimulant formula including 40mg of pure Dynamine, 300mg of EnXtra, and a total of 400mg of caffeine from caffeine anhydrous, Infinergy, and guarana.
Other ingredients making up Foresight Nutrition's dive into the highly competitive pre-workout game are the focus boosters tyrosine and AlphaSize alpha-GPC at 2g and half a gram, respectively. Rounding out the Re-Ignite formula is beta-alanine for performance and at its usual 3.2g per serving, and 6g of citrulline malate.
Foresight Nutrition's Re-Ignite is going to be in stock and available for purchase sometime today through, of course, Insight Supps' online store. An entire 20 full-serving tub of the supplement will cost you £34.99 (46.05 USD) with just the one flavor to choose from at the moment in Tutti Frutti.