Glaxon continues its spree of new releases with the GDA Cheat
Dec 10th, 2019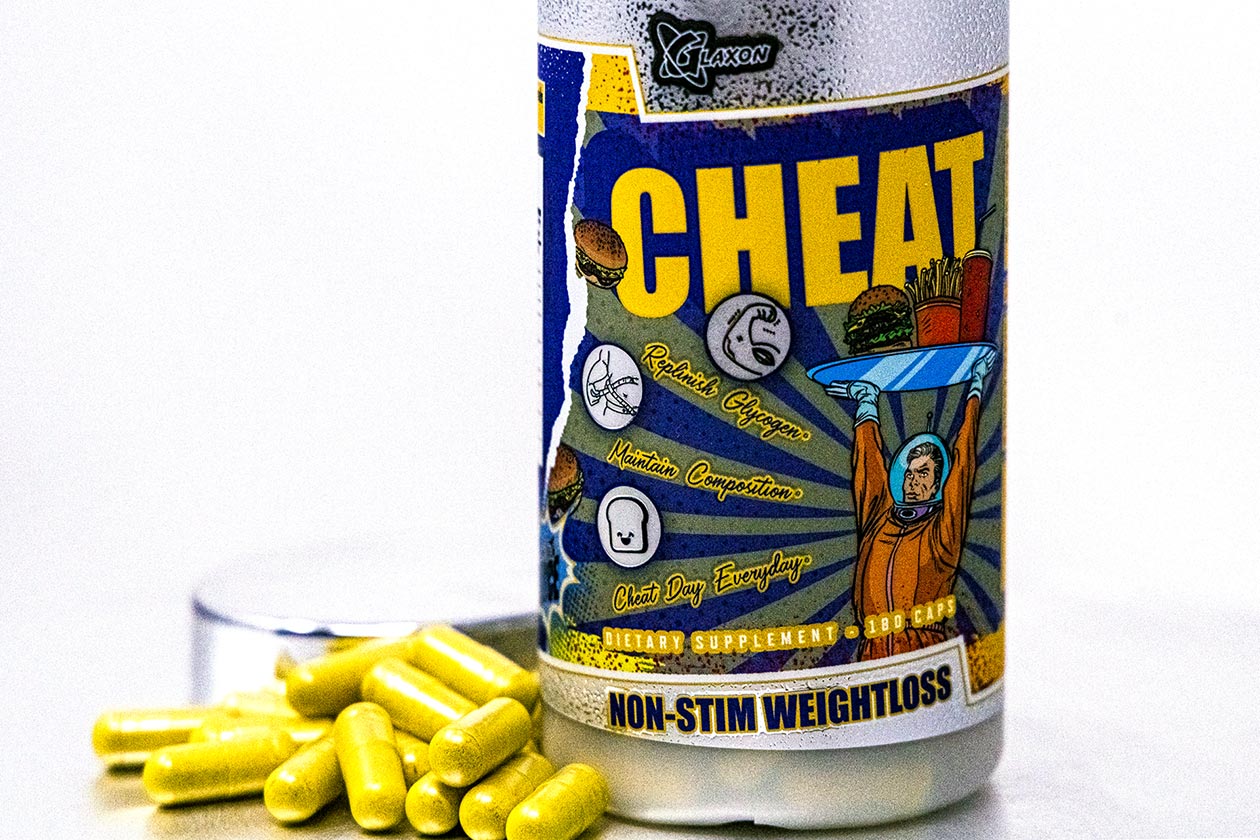 The newcomer Glaxon continues to reveal and release more new supplements this month after sharing everything you need to know about its amino Xeno and launching its pre-workout Specimen. The product in the spotlight this time around is the brand's pre-meal supplement Cheat for the complex but growing GDA market.
Glaxon Cheat is formulated to help with weight loss, body composition, and glycogen replenishment or essentially, help your body utilize carbohydrates more effeciently. In typical Glaxon style, Cheat comes with a fairly solid and well-rounded mix of ingredients, all of which come packed into a hefty six-capsule serving size.
The full formula behind Glaxon Cheat includes common glucose disposal agent ingredients such as 750mg of berberine and 50mg of banaba. A few other highlights from the brand's all-new GDA Cheat are 100mg each of pomegranate and pine bark, and the branded ingredients Zychrome chromium and Massulin maslinic acid.
Like Glaxon's stimulant fueled pre-workout Specimen, Cheat is now available for purchase from its online store at $59.99 for a full 30 serving bottle. The brand directs users to break up each serving into three capules twice a day an hour before food, or two capsules three times a day, either way you'll get 30 days out of the product.